The best snow forecast for Mt. Hood. The best wind forecast for the Gorge.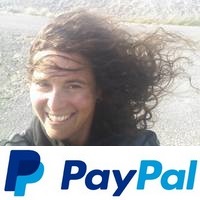 Thank you for using this forecast. Like it? Find it useful? Support it (and me!) by sending some cash my way. What's it cost to support me and get the email version? Not $99 a year. Nope. Not $49. Just $19.99 or more gets you a year. People are added to this list on Thursday and Sunday. My day job is crisis mental health, and I don't have time on other days. Thanks for your patience! Click below to contribute. Thank you!!
| | |
| --- | --- |
| | |
| | Auto-renewing subscription. Easy. Awesome. Set and forget! |
Thank you for contributing and keeping this forecast going! Not ready to subscribe? No problem – please share this forecast with all your friends too! I appreciate your support!
The Forecast
Today's Gorge Wind – these are ranges for the average speed, not a predicted wind range. =)

Your favorite beach
Dawn
Patrol
9am-
11:30a
11:30a-
3pm
3pm-
dusk
Rooster Rock
sun
shine
bun
time
Steven's Locks
5-10
10-13
17-20
14-17
Swell-Hood River
10-13
17-20
17-20?
14-17
Lyle to Doug's
10-13
5-10
calm
calm
Rufus, etc.
10-13
5-10
calm
calm
Roosevelt & Arlington
5-10
LTV
LTV
LTV
Gorge Wind Forecast
Another gorgeous sunny day is on tap, but if you want to get on the river, you're probably going to have to do it early. Models have also downgraded the wind forecast for Wednesday and Thursday, but they're holding on to a windy three-day stretch starting Friday. Hooray!
Tuesday starts with pressures of 30.05/29.96/29.95 for .09 (pdx-dls) and .01 (dls-psc). Our setup for today includes a weak trough passing to the north this morning, clear sky in Portland, and a forecast of 88 for the metro area and 91 for Hood River. Models suggest that the strongest wind will be this morning – get on it early for 17-20 from Viento to Swell, maybe to Hood River. As the metro area heats up, the wind likely drops to 14-17 and fills in from Stevenson to Hood River. Father east, the wind is likely to be less than 10mph all day after an early mid-teens start. River flow readings are 147-165kcfs, river temp is 70F, and high temp forecast is 91F for Hood River.
Wednesday was looking totally calm in yesterday's forecast, but now models are suggesting a couple hours of easterlies at 15-20 between Rooster and Viento mid morning. Get them while you can, because the wind turns calm or very light easterly all through the Gorge in the afternoon. High temp depends on afternoon cloud coverage from atmospheric instability but could go as high as 100F.
Thursday's forecast is unclear. Why? The timing of an incoming trough is unclear. The ensembles currently give us about a 20-30% chance of wind gusts over 20 knots and 80% chance of gusts over 10 knots for Thursday afternoon. So… maybe, maybe not.
There's still quite a bit of spread on the wind speed for Friday, but the general picture given the overall setup is: strong westerlies! Ensembles say… 100% chance of gusts over 20 knots. I say 27-31mph. Saturday: low to mid 20's, perhaps. Sunday: probably windier than Saturday. That's not a bad week if you can figure out how to spend the next couple of hot, muggy days!
Jones, Sauvie's, Coast
Coast forecast (north/central/south, waves). Swell forecast provided by NWS. Wind direction northerly unless otherwise noted. Tuesday: 15-20/20-25/30-40, W swell 3′ at 8 seconds. Wednesday: 20-25+/10-15/20-25+, W 4′ @ 9. Thursday: LTW/LTW/N10-15, W 4′ @ 9. Jones Tuesday: 20-23. Wednesday: 11-14. Thursday: 24-27. Sauvie's Tuesday: 16-19. Wednesday: 16-19. Thursday: 10-13.
Mt. Hood Snow Forecast – Back on vacation until next fall
Hood River Weather Forecast
Clear sky sticks around Tuesday. Temps will be in the mid 60's early and low 90's later. Moderate westerlies. No rainbows. Wednesday will be sunny in the morning and high overcast later with the wee-est chance of thunder. Temps will be in the low 60's early and 90-100 depending on cloud coverage later. Muggy. Light easterlies or calm wind. No rainbows. Thursday will be cloudy and then potentially clear. Temps will be in the low 70's (AC all night) early and 85-98 (clouds, again) later. Slight chance of thunder. 1% chance of rainbows.
Looking for a complete Columbia Gorge forecast? Looking for more humor in your weather? Obscenities? You're looking for my TATAS: Temira's Awesome Travel Advisory Service on Facebook.
Local-ish Events
Please let me know of outdoor-related local-ish events. If you don't tell me, I don't know! The Wasco County Fair is this week. The Post Canyon 50k Ultra-marathon is Saturday. Ferment's Tuesday night 4-mile walk/run is at 6pm. At 7:15am on Wednesdays, there's a run from the White Salmon Bakery. At 7am on Friday morning, you can get a donut and coffee for going for a run at Kickstand Coffee. The Small Boat paddlers have a group paddle at 6pm on Thursday at the Hatchery. Post and Pint happens Thursday evenings at 5:30. The women's Post-and-Pinot ride is Wednesday evening at 5:30.
Cycling
As of Monday, 8/17, the following trails are closed due to fire danger: Hospital Hill, Underwood, Whoopdee, and andy lands Owned or Managed by American Forest Management, Broughton Lumber Company, DGS Timber, Green Diamond, Kreps Ranch, Kreps Family LLC, Lupine Forest, Manulife Forest Management, Twin Creeks Timber, and Western Pacific Timber, LLC in Klickitat, Skamania, Stevens, Yakima, Hood River and Wasco counties.
Other news: some nice Hood River folks went and cleared the Smith Creek trail by St. Helens. That loop is now open. As a matter of fact, I'm not sure of anything being closed. No report yet on Boulder Lakes or Gunsight, but I'm sure someone will email me after changing this. Caveats: the road connecting Plains of Abraham to Smith Creek closes at noon Monday-Friday and will not be open to bikers during that time. Courtney Road (the road that goes up above Syncline) is closed until October. Do not attempt to use it to access trails. If you're riding Post Canyon, you will need a parking pass. Those can be purchased at many local shops or online.
Sprinter Van of the Week!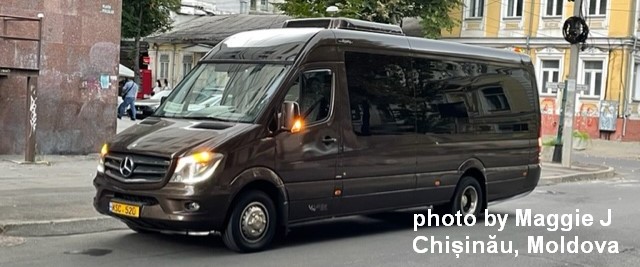 Click here for the Sprinter Van map of the world!!!
Have an awesome day!