It's Now "THANK YOU" Drive Month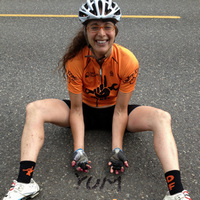 This is Temira!
Thanks for coming here for your forecast. The "pay Temira for forecasting" drive is over (but if you want to get on the email list, make a donation of $12 or more by clicking on the sun) so now I'm asking for thank you notes for the rest of July! "WHAT?", you say, "I thought this was free and written by some paid NOAA chick!" Free, yes. Written by some paid chick, no, unless people donate. But you've all been so generous this month with donations that I'm just asking for thank you notes for the last week of July. A note won't get you on the mailing list, but it will make my day. I'll smile. Maybe I'll cry. Why? Because I like to be appreciated more than you can appreciate. So, send me a quick email using complete sentences, telling me why you use this forecast, and you'll make my day. Truly. And probably make your day too. (Fine print: I must get one thank you note per day or I will not post a forecast the next day.)

Tomorrow's forecast status – will be updated after I'm done windsurfing!:


Thank you to everyone for the nice notes yesterday. You really made my day!


Good morning,
Feeling a bit below the weather in any way? Come heal yourself with traditional Chinese medicine at Cascade Acupuncture's warm and welcoming clinics. CAC accepts insurance and offers an income-based sliding fee scale in order to help as many people as possible. Services include: acupuncture, custom Chinese herbs, allergy elimination, and massage, along with nutritional products. For the month of August, 60 minute massages are on sale for $60. Clinics are located in Stevenson, Hood River, and The Dalles.
Temira's random morning thoughts
Well. Hmph. I hate it when I blow the forecast. Not only do I screw up your day, but I screw up my day. Sorry about yesterday. I guess the clouds hung on in Portland just long enough to build the gradient from .07 to .15, and that was enough to give us 26-30. Hmph. I'm still annoyed I blew it. I'm less annoyed that I got to go windsurfing, yet again.
.
Wind forecast
Yesterday's NOAA forecast said, "Upper low, weatherman's woe," and they are right on. Low pressure dancing around off the coast makes for difficult forecasting. It sends more marine clouds into the western valleys, but it lessens the pressure gradient. But marine clouds increase the temperature gradient. Hard to figure out.
The models and forecast were all off yesterday, and it's going to be difficult forecasting the next couple of days as I and everyone else ignore the models and go with gut instinct. That said, we have .12/.05 gradients this morning, giving us 23-26 to start. With random shortwaves moving through the upper atmosphere, expect rather gusty conditions to prevail, but expect westerlies at 23-26 for much of the day at the Hatch, filling in at Stevenson and Doug's later, with low twenties at Maryhill this afternoon.
Tomorrow's models suggest no wind, but I'm not buying it. I'm going with west 15-18, with thunderstorms developing late in the day and firing through Thursday morning. On Thursday midday, the low pressure system causing the trouble will move east, and that will give us west wind at 30-35 through the whole Gorge once that thing passes. Drive pre-emptively on this one, because it won't be long-lasting. Eastern Gorge westerlies should linger Friday. Will the weekend be windy? From this long view, yes, but we all know how reliable that is!
In other wind news, I keep forgetting to mention that Northwave did a lovely job replacing my 3.5 window so I could see again. In honor of me being able to see barges and not run folks over, we're having a sale: 15% off all window replacements at Northwave all month long. Just mention Temira's forecast. Sorry tangleboarders. This one's for the pole dancers.
Today's Gorge Wind

Your favorite beach
Dawn
Patrol
9am-
11:30a
11:30a-
3pm
3pm-
dusk
Stevenson
0-10
10-15
17-21
23-25
Hatch (subtract a few mph for Event Site)
23-26
23-26
23-26
17-21
Doug's / Rowena / Lyle
10-15
10-15
17-21
22-25
Maryhill / Rufus / The Wall
10-15
13-15
21-23
21-23
Arlington / Roosevelt
7-11
10-15
15-18
15-18
The Clymb: free membership. Cheap gear. Temira approves. Click to join.
Other random Gorge news
For you cyclists and hikers, take note that SDS, Longview, and Kreps land will close at the end of the day Friday due to fire danger. So, Whoopdee Trail, Hospital Hill, and East Ridge or Puke Hill trails are all closed until further notice. Please spread the word and respect the landowners' wishes so we can keep using these awesome trails. If you are caught up there, you risk a trespassing citation and you will jeapordize access for everyone. Don't do it.
On a brighter note, tonight is Ruins Tuesday, now $3 due to "safety concerns", according to the Springhouse Facebook page.
In other news, tonight is pickup touch rugby at 5:30 at the Hood River Marina, and it's the Hood River triathlon club's weekly workout at Rowena's Mayer park at 6pm. Coming up tomorrow, at 5:30, there's family mountain biking at Family Man, women's mountain biking at Dirty Fingers, Sailboat racing at the Hood River Marina, and the Kayak Shed's shop paddle on the White Salmon, currently at 2.2 feet.
Have an awesome day today!
Temira