Please support this forecast by clicking on the photo of the forecaster and making a donation via Paypal!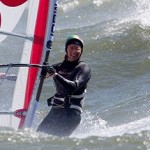 Your forecaster. Click on her to donate. Thank you!
Thank you for using this forecast. Please tell your friends about it. And if you or your friends think this service is awesome/useful/saves you gas money/makes your life more fun (that's the important part), make a donation by clicking on my photo above. Is more fun worth $50/year? $20/year? More? Less? Donate what it's worth to you (and thank you!), but $12 minimum gets you on the email list (with occasional giveaways) for a year. Don't use Paypal? You can mail a check to Temira at PO Box 841 in Hood River, 97031. Thank you!
Random cool advertising: The Mt. Adams Country Bicycle Tour
Hey all, I know you like to ride bikes. June 28th is the Mt. Adams Country Bicycle Tour, benefiting local charities such as the Trout Lake, BZ and Glenwood Fire Emergency Services, the Trout Lake Grange and School Projects. You can choose from the 11.5 mile Family Fun Ride, the 51 Mile Glenwood Loop or the 54 Mile [super-rad] Forest Loop. Or go big with the 105 Mile Infinity Ride. These are two of my favorite loops in the Gorge, and doing them supported is a great way to go. Sign up now.
Random Morning Thoughts
There are very few things that get me more excited than the WRF-GFS showing the Gorge dressed in dark pink. If I owned any pink clothes, I'd wear them today to celebrate!

Today's Gorge Wind – these are ranges for the average speed, not a predicted wind range. =)

Your favorite beach
Dawn
Patrol
9am-
11:30a
11:30a-
3pm
3pm-
dusk
Rooster's Rocks
light
5-10
5-10
5-10
Steven's Locks
15-18
19-23
24-28
24-28
Hatchery (minus a few for Hood River)
22-25
24-28
gusty
24-28
gusty
22-25
Doug's, etc.
18-22
20-24
25-29
25-29
Rufus, etc.
18-22
20-24
gusty
25-29
gusty
25-29
Roosevelt, etc.
10-15
15-18
15-18
15-18
Gorge Wind
I'm getting distracted this morning by the Thursday 12k WRF-GFS run. I had to post an image to Facebook, email it to my driving partner, and drop a note to one of the TV folks who'd asked me to let them know next time we'll have a monster day. Please, please, oh please let the models be correct…
Anyway, it's already windy this morning, so let's talk about that. Yes, it'll be windy today. But a couple of weak disturbances will move through, one midday and one later in the afternoon. That may disrupt wind quality. Gradients at 7am were .14 and .05 and river readings were in the low 20's. Expect 23-26 this morning from the Hatch to Doug's, probably dropping a bit midday and then picking up to 26-30 around 2pm at Stevenson, possibly Hood River area, although I suspect it might be lighter and gustier there, and filling in everywhere between here and Rufus (probably gusty).
Wednesday look lighter. Models say 5-10. I think we'll see 13-16. Strongest from Stevenson to Mosier.
Now, let's talk about Thursday. It's not a perfect setup, but it's pretty good. An upper low moves onshore early afternoon and high pressure builds off the coast behind it. Models currently suggest 35-40 (average) from mid-afternoon on. I suspect clouds and sprinkles may stop the Hatch from joining the fun, but if you head east on Thursday without a tiny kite or a sub 3.2 sail, you will likely be overpowered. Of course, it's possible things will change between now and then, but I'm hoping they won't.
Friday looks windy, with 26-30 in the eastern Gorge. Saturday looks windy: 26-30. Sunday looks windy: 23-26. Of course, it's way too far out to be predicting, but it does look windy this weekend in the Gorge, although you may have to drive east of Hood River.
Gorge Weather
Things are about to change around here, with a return to more typical spring weather. Not Julyuary, mind you, just typical-er. We'll see sunshine today with some thin high clouds thrown into the mix as a couple weak Force disturbances move through. Temps will be in the mid 50's early and mid 70's later with strong west wind. Tomorrow looks sunny with temps in the low 50's early and high 70's late with light wind.
Thursday sees a much stronger weather system move in with a chance of sprinkles early (rainbows 4% chance) and a higher chance of some rain late in the day (rainbows 28% chance). Temps will be in the mid 50's early and upper 60's late with NUKING west wind. There's a pretty good chance of some lingering showers on Friday (rainbows 45% chance).
Road and Mountain Biking
Jimmy T has a work party on the SuperConnector trail on Saturday from 9am-2pm. If you're don't have other plans, consider giving back to your trail system by showing up for the work party. Meeting place is Little John at 9am.
If you're a road biker, tomorrow looks like your best bet for a light wind day. So plan something long and fun, but don't invite Mike S. because he's turned into a hill-climbing machine and he'll crush you. What a stud – 102 miles and 10,000′ at 16mph last Sunday. =)
The Clymb: free membership. Cheap gear. Temira approves. Click to join.
River Levels
The White Salmon is at 3.4′. The Klickitat is at 1700cfs. The John Day dam is putting out 285kcfs and The Dalles dam is reading 295kcfs.
Events – email me if I've missed any outdoor-related events
Tonight's events include pickup rugby at the Hood River Marina at 5:30. Also tonight, the Hood River triathlon club invites everyone to come to triathlon practice at Mayer Park at Rowena at 6:15. If you've never done a triathlon, this is a great way to check it out.
Tomorrow's a busy one – There's karma yoga, free or by donation at flow at 4. There's the women's Post n' Pinot, all-level mountain bike ride leaving Dirty Fingers at 5:30. Tomorrow night is also the first Families at Family Man. This is a family-friendly play time at Family Man in Post Canyon. If your kid is old enough to ride a strider bike bring them on up. The fun starts at 5:30.
Coming up on Saturday, Ranger Jimmy T has a work party on the Superconnector Trail. The meet point is Little John at 9am. Also Saturday, it's the White Salmon Backyard Half Marathon, benefiting the White Salmon XC team.
And finally, you know how much I like coffee. The North Shore Cafe in White Salmon has reopened, so you now have another coffee option on the 420-friendly side of the Columbia (you WA people are so progressive, but at least we Oregonians are catching up – we've got gay marriage too now). Anyway, the cafe is open daily 7am-2pm, serving 10 Speed coffee and burritos and other food that Dave P. finds delicious. (I don't think I was supposed to say that part about the social progressiveness of WA, but I couldn't resist.)
Have an awesome day today!
Temira