Please support this forecast by clicking on the photo of the forecaster!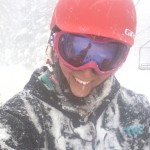 Your forecaster. Click on her to donate. Thank you!
Thank you for using this forecast. Please tell your friends about it! And if you or your friends think this service is awesome/useful/saves you gas money/makes your life more fun, make a donation by clicking on my photo above. Is more fun worth $50/year? $20/year? Donate what it's worth to you (and thank you!), but $12 minimum gets you on the email list (with occasional giveaways) for a year. Thank you for your support, and have fun today!
Random Morning Thoughts
My right brain is either very self-destructive or very perceptive. It got me into a lot of trouble yesterday, but it also forced me to do some heavy thinking. The 8/10 freakout wasn't so fun, but I'm fine now, thanks, hovering around 3/10. I'd be more fine if I wasn't drinking 3-day-old coffee…
Cool Local Business – Please Support It
The Best Western Plus Hood River Inn has great ski and stay packages for Mt. Hood, starting at $209 for a one-day ski & ride package for two people. Multi-day ski packages are crazy good deals. Save yourself the snowy, stressful drive home and stay in the Hood! For all you visitors and locals, show this add and Buy one entrée, get second entrée HALF PRICE for lunch or dinner, Sunday-Thursday through February 28th. And don't forget about the awesome M-F 4-6pm Happy Hour and Tuesday $12 Prime Rib!
Mt. Hood Snow Forecast – 5000′

4a-8a
8a-12p
12p-4p
4p-8p
8p-4a
Tuesday
Wednesday
Thursday
Mt. Hood Snow Forecast
Ain't no fresh pow gonna happen this week! Today brings drizzly drizzling drizzle (god do I love the sound of the letter Z!) to Mt. Hood, as a bubble of above-freezing air fills the normally-snowy space between 4000′ and 8000′, or maybe even 9000′. Rather than being filled with the sound of powder-dampened hollers, those elevations will be filled with the sound of Skigees on goggles. We'll see .2-.3" water value (WV) between 7am and 4pm today, and that will fall as drizzle. Or mist. But probably not rain. The wet stuff tapers off overnight, leaving us with clear sky by morning. Wind will be SW 5-10 in the morning, picking up to SW 15 in the afternoon.
Wednesday starts off clear, but clouds cut off the sunshine early. There's a pretty good chance of a few raindrops from 10am through early Thursday morning, but we won't see any real accumulation. We'll see that above-freezing 4000-9000′ layer again, with temps at 5000′ around 40 degrees, with the low-elevation cold air likely dissipating after 1pm, giving us a snow level around 7500′. Wind will be SSW 15 early, rising to SSW 20 in the afternoon.
Thursday starts off cloudy and drizzly, or possibly rainy, but not downpoury. Given the forecast location of the low pressure system, it's likely going to be quite foggy too. Everyone loves a pea-soup day on Mt. Hood! The snow level will be 7500′ around 4am, 5500′ at 7am, and will hover between 5500′ and 6000′ during the day, finally dropping to 5000′ early Friday morning. We're going to see .4-.6" WV in the daytime period, followed by scattered raindrops overnight. Most likely this precip will fall as rain at 5000′, probably mixed with snow at times, for 1-2" of new at 5000′ and 2-4" of new at higher elevations. Wind will be S 15-20 early, becoming light and variable midday and switching to W 15 in the afternoon.
Friday starts with a few flurries with the snow level at 5500′, quickly becoming partly cloudy and much colder as the Kokanee Cold starts filtering in from the north. Long range models suggest the weekend will be frigid on Mt. Hood, with temps in the single digits on Saturday and near-zero on Sunday.
Gorge Wind
It's officially nuking this morning, with the wind averaging 35 at Stevenson and 52 at Rooster Rock. Thanks, iWindsurf for those numbers. The gradient, if you were wondering, is at E.27. That's big. Go up to Crown Point for gusts into the 80's and 90's today. Wednesday starts with east wind at 40-50 and backs off to 26-30 in the afternoon. Thursday starts with easterlies at 26-30, dropping to 15-18 in the afternoon.
Gorge Weather
With temps above freezing on May Street this morning, it's looking like the lower valley will dodge the freezing rain cattle stampede (I'm sick of people and places dodging bullets – so boring). Parkdale is 31 degrees, so they'll probably see some slick roads this morning. We'll see some sprinkles today, with temps rising to the upper 30's this afternoon and easterly wind.
Wednesday starts with low clouds, most likely. Damned inversion. Temps will be right around freezing early, rising to the mid-40's in the afternoon with an easterly breeze. Thursday looks cloudy with drizzle and temps in the upper 30's.
Weather geeks are all looking ahead to the weekend, when the GFS model suggests another Molson Blast dropping south from our progressive neighbors to the north. Bigger mountains, better health care access, 4th country in the world with gay marriage, rewriting of prostitution laws, and medical marijuana. Damned hippies and their frigid Moosehead Blast.
Anyway, temps in the Gorge are forecast to drop well below freezing by Sunday morning. Into the single digits if the crazy GFS model is correct. Is there going to be precip with this? Maybe on Saturday, when it will be cold enough to snow. But I'm not going out on a slippery fallen tree over a stream – too many factors have to come together.
Road and Mountain Biking
It's 35 degrees outside right now, meaning it's warm enough for road riding. That makes me happy. I'm going to road ride today. Oh, I take that back. It's 34 now. Well, I'm still hoping for road riding.
The Clymb: free membership. Cheap gear. Temira approves. Click to join.
Events – email me if I've missed any outdoor-related events
Happy Tuesday. There's pickup rugby at 5:30 at Collins Field. There's Kayak Polo at 8pm at the pool. There's $12 Prime Rib at Cebu. Yummy. Who's going with me? I need a date tonight!
Have an awesome day today!
Temira