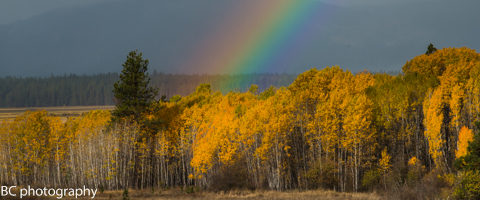 There's not much wind out there this morning, and that's probably a good thing. I suspect the tree limbs get tired from waving around so much – even trees need rest, and this calm morning is providing them a chance for relaxation. It won't be long before the trees will show the effects of building pressure gradients today. By midday, we'll see westerlies at 12-15 from Stevenson to Mosier, and the wind will slowly ramp up during the day. By late afternoon, expect 23-26 from Stevenson to Rowena. Maryhill is a maybe today, with low 20's likelier than mid 20's. There is a continuing possibility of convection this afternoon, and that may make the wind gusty, up-and-down, and/or unreliable and unpredictable. In other words, the convection might just f**k up my forecast. Continued after the chart.
Today's Gorge Wind – these are ranges for the average speed, not a predicted wind range. =)

Your favorite beach
Dawn
Patrol
9am-
11:30a
11:30a-
3pm
3pm-
dusk
Rooster's Rocks
sky is
cloudy
let's get
rowdy!
Steven's Locks
LTV
10-13
15-18
18-23
Hatchery/White Salmon Sandbar (minus a few for Hood River)
LTV
13-16
20-23
23-26
dropping
Doug's, Lyle, Rowena
LTV
13-16
20-23
24-27
Rufus, etc.
LTV
13-16
20-23
24-27
Roosevelt, etc.
LTV
LTV
5-10
10-13
Gorge Wind forecast, continued…
Tomorrow starts off with a deep marine push and ends with a weather system crossing the Cascades. The first is good, the second not so much, so let's cross our fingers that the system arrives late and has minimal effect on the wind. All that said, we'll see Dawn Patrol tomorrow morning from Swell (maybe, depending on marine layer penetration) to Doug's. Dawn Patrol's just the start – expect the wind to rise to 28-32 from Swell to Rufus tomorrow with brief periods of stronger wind possible. Arlington will be a touch less windy. The later in the day you're out, the more likely you are to see the wind drop and become gusty due to that approaching weather system I mentioned, so get it midday if you can.
---

Donate and keep the forecasts coming
See below for details.
---
That weather system moves through Friday night and will hopefully be out of the picture by Saturday morning. If that's the case, we'll see Dawn Patrol from Mosier to Rufus (and maybe Arlington too) at 24-28, with the wind rising to 28-32+ through pretty much the whole Gorge. Stevenson, Swell and Hood River are big maybes on Saturday due to questions about the cloud line's location.
Sunday currently looks like 26-30, focused near Hood River and Memorial Day looks like 23-26. Nice.

Support the forecast!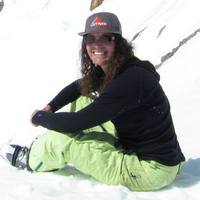 Thank you for using this forecast. Does it save you time, gas money, or help you have more fun in your life? Make a donation! Get your forecast here for free or donate and get on the mailing list for year-round wind forecasts and ski season snow forecasts. Just click on my photo to donate via PayPal or credit card. The email isn't $99/year. Not $50/year. No, just $12.34 or more gets you on the list for 12 months, and sometimes there are cool prizes. Don't PayPal? Send a check to Temira @ PO Box 841 in Hood River. Thank you for your support, and thank you for trusting my forecast.
---
Mt. Hood Snow Forecast
Nothing to say here today.

Random Morning Thoughts
I'm thinking this morning about congruence – about acting with consistency with ourselves and our position in the world, and how that affects others. This came up for me in a couple situations this week: 1) I left a couple messages for a therapist I want to work with and she didn't get back to me, and 2) A friend who always tells me she loves me reached out last night after ignoring my emails, calls and texts for over a year.
When people don't act how we expect them to, given their role in the world or their role in our lives, we experience confusion at the disconnect between expectations and reality. Our mind tries to fill in the gap between the two. We can fill in that gap in multiple ways – we can blame ourselves, we can blame (or attempt to understand) the other person… maybe we combine the two. Anyway, our response probably comes from our overall understanding of the world – if we tend to blame ourselves, we will fill in the gap between expectations and reality with self-hatred of some sort.
We can take these opportunities to look at our reactions and understand them, but my thought today is for how we present ourselves to the world. Be consistent, because in doing so you're true to yourself and you create ease in the lives of people around you. If you're a windJohnnie who drops all other plans when the whitecaps appear, do it every time, so people can read this forecast and plan on you bailing. If you tell someone you're friends, communicate like a friend when you can't maintain the friendship for some reason. Be who you are, and be that consistently. And if who you are is inconsistency embodied, then be clear to people about that. Be true to yourself. Be consistent. Be honest with others. That is all for today, windJohnnies. =)

Gorge Weather Forecast
It's cloudy this morning, which I'm guessing is leftover convection from yesterday. But even if it's not convective debris, it's still cloudy. And that leads me to believe that we will start the day clouds, perhaps see some sun midday, and then see convection return for more clouds this afternoon and evening, possibly leading to a beautiful sunset. Temps will be in the mid 50's early and the mid 70's this afternoon with relatively high humidity. Increasing wind. No rainbows.
Tomorrow looks partly cloudy with temps in the mid 50's early and low 70's in the afternoon. It looks like the chances of thunderstorms will end tomorrow, but a passing weather system will likely drag in some high clouds in the afternoon. Strong wind. No rainbows. Saturday looks partly cloudy and cooler with temps in the low 50's early and the upper 60's in the afternoon. Strong wind. No rainbows. Repeat for Sunday and Monday.

White Sprinter Van of the Day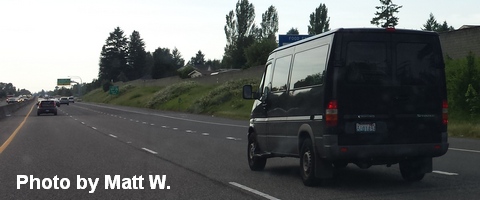 Road and Mountain Biking
Road bikers, this morning is your best chance for light wind in the next four days. Mountain bikers, there's a wrenching party for Anson's Bike Buddies this Friday night from 5pm to 8pm at Cascade Eye Center. Come help fix bikes that will be donated to local kids. You'll get pizza and likely beer for helping out. Other than that, no new trail news today.


The Clymb: free membership. Cheap gear.
Temira approves. Click to join.

The weekend forecast looks winday, and that's great news for everyone, but most of all for kiters. Come to the Gorge and take advantage of a big sale and a kiter-only swap meet at Windance. You want to play all day, not shop, right? This swap's in the evening: Saturday, 5pm-8pm, at Windance. Music by Spruce, BYOB. $10 for sellers, free for buyers. And if you don't find what you need at the swap, shop: 20% off 2015 Slingshot Rallys, directions, and most twin-tips. Everything you need, one place. Windance.
Upcoming Events
Tonight's events include the race-pace Post n' Pint ride leaving Dirty Fingesr at 5:30. there's pickleball at Westside Elementary at 5:30, and there's community yoga at Yoga Samadhi at 6:30. Tomorrow at 7am, it's the Kickstand Coffee run, earning you a free coffee and donut, and Tomorrow night at 5pm, there's a bike repair party with Anson's Bike Buddies at Cascade Eye Center in Hood River from 5-8.
Coming up this weekend, Skibowl's Adventure Park is free for all members of the military all three days. The Dirty Harlots girls mountian bike race team have a car wash from 11 to 4 at Dirty Fingers on Saturday, and there's a kite-only swap meet Saturday night at 5pm at Windance.
Have an awesome day today!
Temira