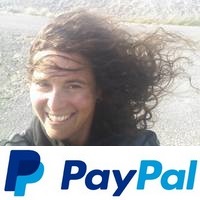 Thank you for using this forecast. I offer it freely so you can have more fun and plan your life. It does take significant time and energy to produce. If you find yourself using it often, or if you feel your life is more awesome because of my work, please make a donation. You can get this forecast via email by donation. The email subscription isn't $99/year. Not $50/year. Donating $12.34 or more gets you on the list for 12 months. Thank you for your support and thank you for trusting my forecast.
Click here to donate using a credit card.
Click here to donate via PayPal.
Venmo: @theGorgeismyGym
Snail Mail: PO Box 841, Hood River, Oregon 97031
Get the email version free through the end of November – try it out! Click here.

Mt. Hood Snow Forecast – 5000′

4a-8a
8a-12p
12p-4p
4p-8p
8p-4a
Thursday
5000'ish->2500′
Friday
2500′->500′
Saturday
0′->500′->0′
Mt. Hood Weather Forecast

It's Thursday morning, and Mt. Hood received a few inches of snow overnight. We'll see continued light snowfall on and off for the next 72 hours. Unless something changes, next week looks dry as the "weather" stays well to the south of Mt. Hood.
For Thursday, we'll have a partly cloudy start with clearing sky in the afternoon and increasing clouds overnight. Free air freezing level (FAF): 5000′ ish falling to 2500′ after midnight. Wind: light and variable early building to WNW 20 overnight.
Friday brings light snowfall. The snow level will be 2500′ during the day and 500′ or so overnight (that's for the Mt. Hood area, maybe not for you!). About 0.1" water value (WV) falls during the day, for an inch of new. About 0.2" falls overnight, for up to 2-3" of dry powder. Wind: WNW 20 early, SW 15 midday, NW 10 overnight. Saturday sees snowfall in the morning and cloudy sky later. Snow level 1000′ early dropping as low as 0′ near Mt. Hood overnight. Precip: 0.2" WV during the day, for 2-3" of powder. Just a trace overnight. Wind: NW 10 becoming NE 5-10.
Sunday and Monday currently look cloudy and dry as moisture stays far to the south of Mt. Hood. Oh well – California needs it. Speaking of dry, the next moisture (in the form of snow, so far!) is currently predicted for late Friday on the ECMWF. Mountain temps look to stay sub-freezing through next Wednesday. If that happens, we'll likely see strong east wind. Warmer, but still dry, air is predicted to move into the upper levels after Wednesday.

Gorge Wind Forecast
For Thursday, we'll have easterlies at 30-35 near Rooster early with 20-25 late morning. Stevenson and Viento will max out at 15-20 before fading. The wind will turn light after 1pm. Friday brings west wind at 10-13 near Stevenson with light wind everywhere else. Saturday looks calm. The easterlies start building on Sunday, reaching a max of 50-70 on Tuesday and Wednesday, assuming the forecast holds.
JONES, SAUVIE'S, COAST: now on vacation for the fall and winter. Will return in spring.

It's that time of year: you're in peak cycling fitness, and now the rain is falling. You're dreading losing everything you've gained over the dry months. Want to keep that fitness this winter and also build some strength? Get signed up now for Power Station winter classes. BIKE: keep that fitness. BUILD: cycling specific strength workouts. BIKE & BUILD: the best of both. Like virtual rides? Power Station has a projector and ginormous wall. Zwift (or whatever!) with friends. Get signed up now by clicking here!

Gorge Weather Forecast
It's a cloudy start to Thursday, and it'll stay that way, but at least it'll be mostly dry. Temps will be in the low to mid 40's all day. East wind. No rainbows. Tuesday brings light rain that turns heavier in the afternoon. Temps will be in the upper 30's early and mid 40's later. Light west wind. 64% chance of rainbows. Saturday may bring some wet snowflakes in the morning with snow above 500′. Less than 1" accumulation. Temps will be right near freezing early and in the low 40's later. Calm wind. 19% chance of rainbows. Looking into next week, we're going to drop into a cold spell with low to mid 20's overnight and low 30's during the day. Next chance of precip appears to be next Friday.

For weather specifically directed at travel through the Gorge, please visit Temira's Awesome Travel Advisory Service on Facebook.

Post is too wet to ride without damaging it. Some areas of Whoopdee and Hospital will also be too wet. Syncline is your best bet at this point, or you could try gravel roads or pavement. We're starting to get snow above 4000′, so those upper elevation trails are closed unless you have a snowy-fat bike.

Upcoming Events
There's by-donation yoga at 8am at Flow. That's followed by $5Tai Chi at the Hood River Adult Center at 2:30, community yoga at 6pm at Samadhi in White Salmon, and free Tai Chi at Our Savior Church in Bingen at 6. There's Zumba at Mid-Valley elementary at 6:30. At 7am on Friday, there's the Kickstand Coffee Run, where jogging or walking 4 miles gets you a free cup of coffee and a donut. There's a by-donation yoga class at Yoga Samadhi at 4:15 on Friday afternoons.

Random Morning Thoughts
Click here for the full events calendar.
Have an awesome day today!
Temira