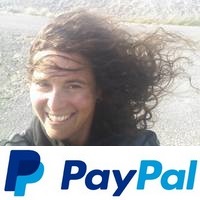 Thank you for using this forecast. I offer it freely so you can have more fun and plan your life. It does take significant time and energy to produce. If you find yourself using it often, or if you feel your life is more awesome because of my work, please make a donation. You can get this forecast via email by donation. The email subscription isn't $99/year. Not $50/year. Donating $12.34 or more gets you on the list for 12 months. Thank you for your support and thank you for trusting my forecast.
Click here to donate using a credit card.
Click here to donate via PayPal.
Venmo: @theGorgeismyGym
Snail Mail: PO Box 841, Hood River, Oregon 97031
Get the email version free through the end of November – try it out! Click here.
Mt. Hood Snow Forecast – 5000′

4a-8a
8a-12p
12p-4p
4p-8p
8p-4a
Thursday
11,000′
Friday
10,000′->8000′
Saturday
8000′
Mt. Hood Weather Forecast
Expect a few more dry days on the mountain followed by snow! For Thursday, it'll be clear. The free air freezing level will be 11,000′. Wind will be E 20 in the morning and SW 5 in the afternoon. Friday also looks clear. The free air freezing level will be 10,000′ in the morning and 8000′ in the afternoon. Wind will be NW 15 early and NW 10 later in the day. Saturday starts out clear and eventually, maybe after dark, turns clouds. The free air freezing level will be 8000′ all day. Wind will be NW 10, building overnight.
Looking at Sunday, a big shift in the weather arrives in the form of a cold front from the NW. this system doesn't have a huge moisture tap, and the snow level will initially be above the resorts, but it will eventually snow. The snow level starts at 8000′, drops to 3000′ in the afternoon, and falls to 1000′ or less overnight. We'll see about 1.0" water value during the day, most of which will fall as rain prior to temps dropping. We'll then see orographic (terrain-enhanced) snowfall overnight. This can be tricky to predict. Without a lot of moisture around, snowfall won't be mindblowing. However, 4-7" seems possible given the strong, perfect-direction wind: Wind will be WNW 45 in the morning, WNW 35 in the afternoon, and NW 35 overnight.
Monday's a bit too far out for solid predictions. However, let's take a look at the general picture: another weather system, colder temps, and continued NW wind. With the snow level somewhere between 1000′ and 1500′, snowfall will be 1) powder, and 2) 7-9" or so, assuming nothing changes. As we get into Tuesday, models really diverge. Among the possible scenarios is low elevation snow! But like I said, no agreement among models means that's all up in the air still. Let's refresh this forecast on Friday or Saturday and see where we end up.
Gorge Wind Forecast
Thursday's wind will be of the easterly variety – you'll find 20-25 near Rooster this morning with 15-20 near Stevenson. The wind picks up to 35-40 near Rooster and 20-25 near Stevenson before dropping about 5mph in the afternoon. Friday starts with light easterlies and switches to W 14-17 from Stevenson to Hood River. Saturday also starts with light westerlies and then picks up to gusty 12-15 through the entire Gorge. Keep an eye on Sunday: models agree on strong westerlies.
COAST, JONES, SAUVIE'S: Detailed forecast is back on winter break.
Hood River Weather Forecast
Clear sky Thursday morning stays that way. Temps will be near 30 early and near 50 later. East wind. No rainbows. Friday might start with a partial Nothing but will clear midday and then pick up high clouds later. Temps will be near 30 early and near 50 later. Light east wind early. Moderate westerlies in the afternoon. Saturday looks partly cloudy. temps will be in the mid 30's early and low 50's in the afternoon. Light to moderate westerlies. No rainbows. Sunday looks partly to mostly cloudy with sprinkles, rainbows, and strong westerlies.
Looking for a complete Columbia Gorge forecast? Looking for more humor in your weather? Obscenities? You're looking for my TATAS: Temira's Awesome Travel Advisory Service on Facebook.
Road and Mountain Biking
Post Canyon is probably in the "too wet to ride" category. Hospital Hill is a maybe. Syncline was amazing on Tuesday, so give that a try, and please… stay on the designated trails. Do not cut the corners or make new trails. Other options: anything up high – it's all still snow-free. Get it now, because upper-elevation snow starting Sunday will put an end to those trails, probably for the season.
Upcoming Events
There are several Tai Chi classes at the Hood River adult center during the day. In the evening, there's pickleball at 5 at The Dalles Readiness Center. There's $5 yoga at Samadhi in White Salmon at 6, Tai Chi at Our Savior church in Bingen at 6, and Zumba at 6:30 at Mid-valley elementary. At 7am on Friday, there's the Kickstand Coffee Run, where jogging or walking 4 miles gets you a free cup of coffee and a donut. Saturday is the annual HRVHS Gorge Winter Gear Swap at the high school.
White Sprinter Van of the Week!
Click here for the White Sprinter Van map of the world!!!
Random Morning Thoughts: on vacation.
Click here for the full events calendar.
Have an awesome day today!
Temira