The best snow forecast for Mt. Hood. The best wind forecast for the Gorge.
Support it with a contribution!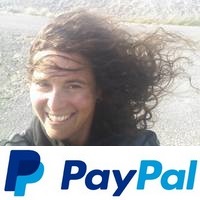 Thank you for using this forecast. Writing it takes 60-120 minutes a day; I can only keep it going with your generous financial support. Make a contribution or subscribe and get it in your inbox with bonus material. What's that cost? Not $99 a year. Nope. Not $49. Contribute $19.99 or more, and you're on the list for a year. People are added to this list on Thursday and Sunday. Thanks for your patience! Click below to contribute and keep the forecast going for everyone, nearly every day. Please include your email address in your contribution – PayPal/Venmo do not tell it to me!
Credit card payments use this button
Click here to use your PayPal
Venmo: @theGorgeismyGym
Snail Mail: Temira Lital, PO Box 841, Hood River, Oregon 97031
(note: I am not a non-profit entity. The only way to accept credit cards with a user-defined amount is to use the 'donate' button. Thanks for understanding!)

Auto-renewing subscription. New! Awesome!
The Forecast
Mt. Hood Snow Forecast – 5000′

4a-8a
8a-12p
12p-4p
4p-8p
8p-4a
Thursday
2000′->4000′
Friday
4000′->6000′
Saturday
6000′->6500′->5500′
Mt. Hood Weather Forecast
A deep look into the weather models this morning hints that today will be our last day of accumulating snow at 5000′, at least until next fall. So, let's wrap up the Mt. Hood snow forecast for the season. Don't worry – this doesn't mean the snow is gone. On the contrary, you'll be riding the lifts at T-Line and hiking corn snow for months to come! p>
Thursday starts with fresh snow on the ground, but with a late update on T-Line's website and neither MHM nor T-Line's telemetry reading the amount of fresh snow, it's anyone's guess. The snow level will be about 2500′ this morning and will rise to 4000′ in the evening and hold overnight. About 0.4" water equivalent (WE) is forecast today, for 4-6" of new snow. Orographics will help. Wind will be W 30 in the morning, NW 20-30 in the afternoon, and variable to 10mph under clear sky tonight. BTW, thunder is not out of the question this afternoon. p>
Friday will be sunny all day. The free air freezing level will be 4000′ in the morning. It rises to 6000′ in the afternoon and holds there. No precip. Wind: variable to 10mph all day. Saturday starts clear and turns cloudy with a chance of a trace of rain and/or thunder. The free air freezing level will be 6000′ early, 6500′ in the afternoon, and 5500′ overnight. Wind: variable to 5mph. Sunday looks clear and a bit warmer with the freezing level rising to 8000′ and, once again, light and variable wind. Ditto on Monday! Looks like the corn snow will be excellent by then. Enjoy that, and enjoy the extended corn snow season!
Note on wind speeds. Different wind directions are experienced in different ways on Mt. Hood. For example, west wind at 50mph will hit the slopes and exposed ridges at W 50. SW 50 may hit the ridges at SW 50, but will likely only be SW 20 below tree line. Hence the ranges for wind. Depends where you are on the mountain. Hopefully that helps clarify.
Gorge Wind Forecast
While the weather will turn warmer and sunnier than its been for this upcoming Canadian Holiday weekend, the wind will be marginal for much of it. Not today, tho. Today (Thursday) will be quite windy. Offshore high pressure combines with inland low pressure. A bit of instability could decrease wind quality in the afternoon. That said… we start with 5-10 and scattered drizzle in the western Gorge with 20-30 east of Lyle. No need to rush. Let the desert heat up, and you'll find 26-29 from Mosier to Arlington from noon-ish on through the evening. Models suggest areas west of Mosier will build to the 12-15 range (15-18 seems possible if the clouds burn off enough). Areas east of Rufus will drop to 17-20 after 2pm or so. In other words, the sweet spot today will be from Mosier to Rufus. River flow is approaching max for the Rufus stretch. It's 292kcfs today. River temp is 52F, and high temp forecast is 59F. p>
Friday actually looks dry and sunny. Westerlies start with 17-20 from Viento to Mosier with 7-10 at Stevenson and 10-13 east of Mosier to Arlington. Eastern Gorge wind drops off, so don't go driving out there. Models suggest a brief midday dip followed by 16-19 from Stevenson to The Dalles from mid-afternoon on through sunset. High temp: 66F. Saturday starts nearly calm. Easterlies build briefly to 10-15mph between Rooster and Stevenson. Afternoon instability and a weak weather impulse could drive westerlies at gusty, gusty, gusty 15-18, but that's really a guess. Don't rely too heavily on that forecast. Looking at Sunday and Monday, we see light and variable wind through Monday afternoon. Late in the day, westerlies could pick up into the teens to low 20's. Happy Victoria Day weekend!
Coast, Jones, Coast
Done until spring, unless there's an obvious Coast or Sauvie's or Jones day.
Hood River Weather Forecast
Partly cloudy sky this morning adds some drizzle midday and turns partly to mostly cloudy in the afternoon with a slight chance of thunder. Clear overnight. Temps will be in the low 40's early and upper 50's later. Moderate westerlies. 100% chance of rainbows. Friday will be sunny with a slight chance of thunderclouds in the afternoon. Temps will be in the low 40's early and mid 60's later. Moderate westerlies. 1% chance of rainbows. Saturday will be clear then cloudy with a chance of thunder. Temps will be in the low 40's early and low 70's in the afternoon. Calm wind for much of the day. Moderate westerlies late. 57% chance of rainbows.
Looking for a complete Columbia Gorge forecast? Looking for more humor in your weather? Obscenities? You're looking for my TATAS: Temira's Awesome Travel Advisory Service on Facebook.
Cycling
A good portion of the Eldorado Trail (below the intersection with Riorden Hills Road (near the top, below the clearcut) is closed starting today for at least the next few days. Do not enter that area for your safety. Courtney Road (the road that goes up above Syncline) is closed until October. Do not attempt to use it to access trails. Starting now, you will need a parking pass to park at Post Canyon. This money will support trails. Hospital Hill: cows are out – no dogs allowed. Underwood: do not enter areas that are closed due to logging operations.
Local Events
Please let me know about events. I often only hear about them if you folx let me know!
HRATS has a shuttle day fundraiser on May 21. Shuttles run from the bottom of Post Canyon Road to Binn's Hill Staging Area between 9am and 1pm. Cost is $40 and supports trails. Speaking of, don't forget to purchase your Hood River County parking permit for staging areas across the HRC lands.
Ferment's Tuesday night 4-mile walk/run is at 6pm. At 7:15am on Wednesdays, there's a run from the White Salmon Bakery. At 7am on Friday morning, you can get a donut and coffee for going for a run at Kickstand Coffee. The Small Boat paddlers have a group paddle on Sunday at 11am at the Event Site. The Dirty Fingers Sunday Service rides happens at 9am – this week is the last one. They are fast-paced. If you are not, bring a buddy. The ride is followed by bike race viewing and beer drinking at the shop. Post and Pint happens Thursday evenings at 5:30 when Post is not too wet to ride.
Sprinter Van of the Week!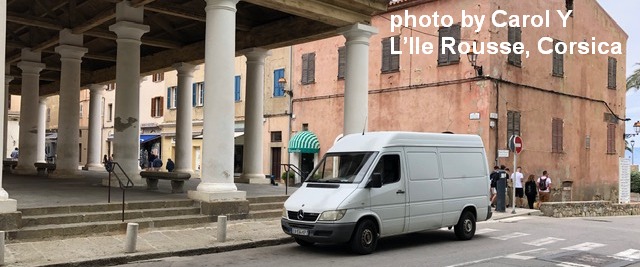 Click here for the Sprinter Van map of the world!!!
Have an awesome day!