Random Morning Thoughts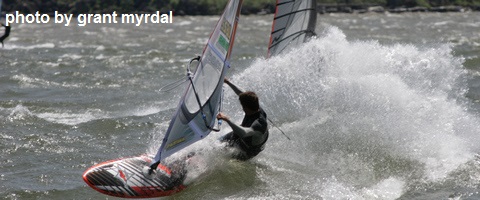 Yesterday at the beach I was talking to a visitor about some of the advocacy work I do. "You should work on making parks safer and on getting the Roosevelt bathrooms reopened," he said to me. I could hear the passion in his voice. "I don't have any passion for those topics," I said, "But it sounds like you do, and it would be awesome if you could work on that."
Gandhi once said, "If we could change ourselves, the tendencies in the world would also change. As a man changes his own nature, so does the attitude of the world change towards him. … We need not wait to see what others do." (no, he did not say, "Be the change you wish to see in the world") Yes, we can change ourselves and make the world better. That is very true. Our own personal growth will affect people around us.
But we also, as Gandhi knew well, need to reach out to the world to affect the change we want to see. Venting and wishing won't change the things we don't like, but asking good questions of the right people ("Why are the bathrooms closed?" "Why isn't there better security at campgrounds?") will give us answers that may point the way toward possible solutions.
So I guess what I'm saying is that I wish more people would act instead of simply speaking and hoping others will act. If you're saying "you should", then you should. If you want something to change, find out who's in charge, ask them polite, but tough questions, and work to find solutions for mutual benefit. Spend just a couple hours a week doing volunteer work, and you'll find your life is richer, more fulfilling, and you'll find that you really do have power to make things change in what can be a big, confusing, and overwhelming world.

Thank you for using this forecast! Please donate to support it!
Thank you to everyone for using this forecast. Does it save you time, gas money, or help you find more wind, powder, or just plain fun stuff to do? Please consider making a donation to keep it going! Use it here for free or make a donation and get on the mailing list for wind for the summer and Mt. Hood snow in the winter. It's not $99/year. Not $50/year. No, just $12.34 or more gets you on the list for 12 months. Do it via PayPal/CC by clicking on my happy photo below. Don't PayPal? You can send a check to Temira @ PO Box 841 in Hood River. Thank you for your support, and thank you for trusting my forecast. You guys mean the world to me.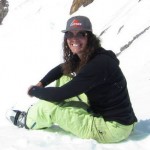 ---
Gorge Wind
I had a lovely and much-needed day on the water yesterday, and it looks like today will provide another chance for windsport action here in the Gorge. If you were out yesterday at the Wall or Rufus, Grant might have photos of you. He was there from 2-7. He'll probably be at the Hatchery today.
Just a heads up that WashDOT is apparently chipsealing 14 between Doug's and Bingen, so you may want to drive on I-84 instead of 14.
The 6am gradients were .09 (pdx-dls) and .04 (dls-psc), indicating another day of Swell to Rufus playtime. Expect 20-23 this morning near Swell with 13-16 near Maryhill (and Celilo and Avery, the bastard children of the Columbia). By this afternoon, we'll once again see 26-30 from Swell to Rufus with the strongest wind likely at the Lyle/Rowena stretch of the river. Stevenson and Arlington should see 21-24 today. I've got my fingers crossed that today's more-stable atmosphere will give us a better shot at steady wind at Swell.
Kiss the stable atmosphere goodbye tomorrow as an upper level low (ULL) and accompanying shortwave hit the Pacific Northwest. Expect westerlies at gusty 15-18 in the morning east of Hood River, picking up to gusty 24-28 from Mosier to Rufus in the afternoon with gusty 13-16 or less from Stevenson to Hood River.
Saturday starts with light westerlies and picks up to 13-16 in the afternoon. At this point, it looks like Sunday will start out light and pick up to 24-28 in the afternoon. But you know how I feel about long range forecasts, and this is a perfect example: two days ago it looked like we would see zero wind this weekend and possibly even east wind on Sunday. Now the models say we'll have strong west wind Sunday. I guess the moral of the story is that you should always plan to come to the Gorge for the weekend, because it's a super-cool place with more to do than windsports. =)
Oh, and I'm supposed to tell you that I now have "The Gorge is my Gym" t-shirts. They're pretty awesome. Buy one and tell people that the Gorge is your gym!
Out on the coast, expect (north/central/south) light/light/20-25 with W 4'@7 today. Tomorrow: light/5-10/25-30, W 4@9. Saturday: light/10-15/25-30, W 4@8.

Today's Gorge Wind – these are ranges for the average speed, not a predicted wind range. =)

Your favorite beach
Dawn
Patrol
9am-
11:30a
11:30a-
3pm
3pm-
dusk
Rooster's Rocks
cool
sun
on buns
kind of
day
Steven's Locks
light
8-13
17-21
20-23
Hatchery/White Salmon Sandbar (minus a few for Hood River)
20-23
20-23
24-27
24-27
Doug's, etc.
10-15
20-23
26-30
26-30
Rufus, etc.
10-15
18-22
26-30
26-30
Roosevelt, etc.
10-15
15-18
15-18
15-18
Temira's sail: 35-40: 2.9 / 30-35: 3.2 / 26-30: 3.5
23-26: 4.0 / 20-23: 4.5 less than 20: something bigger!
Tonia's kite: 35-40: 4m / 30-35: 4-6m / 26-30: 5-7m
23-26: 7-9m / 20-23: 8-10 / 15-20: 10-12 / 10-15: 13-15.
Advertising Worth Reading
Hood River Adventures: fishing tours, mountain bike shuttles, brewery and winery tours

Hood River Adventures is a local company owned by Drew Scharns, master guide specializing in fishing tours, mountain bike shuttles, and well as brewery and winery tours. Biologists predict this is going to be the biggest salmon run since 1938. Get some of it: Spend a day with Drew on the Columbia fishing for salmon, steelhead, and sturgeon or try fly fishing on the Klickitat. Feeling active? Head to the trails for shuttle laps with end-of-day car retrieval. Want to taste the local libations? Take a brewery or winery tour with HRA: no more arguments over who's going to be the designated driver – that's Drew's job! (541)4zero0-1216 hoodriveradventures.com
Gorge Weather
It's a cool and sunny morning in the Gorge, with just a few marine clouds scattered about on the hillsides. Expect a sunny day today with highs in the upper 70's. An upper low/shortwave combo moves into eastern Oregon tomorrow bringing more clouds and a chance of showers. Expect a partly cloudy day with temps in the upper 50's early and upper 70's in the afternoon. There's a slight chance of drizzle and an accompanying 3% chance of rainbows and thunder and lightning. Saturday starts partly cloudy with temps in the mid 50's. Temps will rise to the mid 80's in the afternoon.

White Sprinter Van of the Day – I feel a sense of kinship with this one.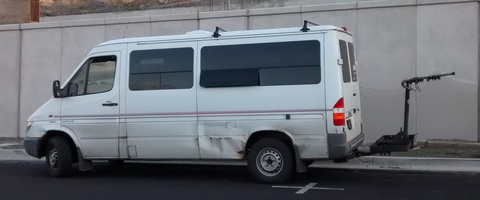 Road and Mountain Biking
No news is good news, I guess. Everything except Whoopdee and Syncline are open. Those trails are closed due to fire danger.


The Clymb: free membership. Cheap gear.
Temira approves. Click to join.
River Levels / Cheezburger update
The John Day Dam is reading 98kcfs. The Dalles Dam is putting out 110kcfs. The White Salmon is around 2′. If you plan on running the White Salmon yourself, remember that there is a riverwide log about 150 yards below Cave Wave. The Columbia River is 72 degrees, and feels as warm as a swimming pool.

Events – email me if I've missed any outdoor-related events
If you need something to do this evening, Big Winds is hosting a meet and greet with the SIC Standup Paddle team at 5pm with a happy hour and poster signing. The Post and Pint mountain bike ride leaves Dirty Fingers at 5:30 – if you do the ride, you'll earn a pint of beer. There's also a women's road bike ride at The Dalles City Cyclery at 5:30 tonight. If you want Yoga tonight, Yoga Samadhi in White Salmon has a community class, free or by donation, at 6:30.
Coming up tomorrow, it's the Positively Kai kids SUP clinic and race. Give Big Winds a call to get your kids signed up. Then there's Movies in the Park, showing the Disney movie Frozen (not the movie about people stuck on chairlifts at a ski resort in the dead of winter while wolves circle) in Cascade Locks on Friday night and the movie Holes in Hood River Saturday night.
Have an awesome day today!
Temira