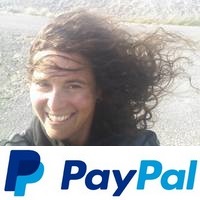 Thank you for using this forecast. Like it? Find it useful? Support it (and me!) by sending some cash my way. What's it cost to support me and get the email version? Not $99 a year. Nope. Not $49. Just $19.99 or more gets you a year. Click below to contribute. Thank you!!
Credit card payments use this button
Click here to use your PayPal
Venmo: @theGorgeismyGym
Snail Mail: PO Box 841, Hood River, Oregon 97031
(note: I am not a non-profit entity. The only way to accept credit cards with a user-defined amount is to use the 'donate' button. Thanks for understanding!)

Auto-renewing subscription. New! Awesome!
The Forecast
Today's Gorge Wind – these are ranges for the average speed, not a predicted wind range. =)

Your favorite beach
Dawn
Patrol
9am-
11:30a
11:30a-
3pm
3pm-
dusk
Rooster Rock
OPEN!
naked
buns
rejoice!
Steven's Locks
7-10
12-15
18-22
18-22
Swell-Hood River
14-17
17-20
22-25
22-25
Lyle to Doug's
7-10
12-15
22-25
22-25
Rufus, etc.
5-8
10-13
17-20
22-25
Roosevelt & Arlington
LTW
LTW
LTW
LTW
Gorge Wind Forecast
One more day of solid westerlies gives way to a lighter variety of west wind on Friday and then easterlies on Saturday. Light westerlies probably return on Sunday. Maybe. That might change.
For Thursday, gradients start at .09 and .01, and westerlies start at 14-17 from Viento to Swell with 5-10ish in most other places. We'll see a quick build to 19-23 from Viento to Moiser by 10am or so. Afternoon wind: 22-25 from Stevenson to Rufus. River flow is 120kcfs and temp is 68 degrees. High temp: 78 degrees.
Friday starts out quite light; westerlies will be just 7-10 from Stevenson to Hood River with 3-6 to Mosier and light and variable wind east of there. The rest of the day is a tricky call – while models indicate a switch to easterlies, the most likely scenario, given the setup, is this: westerlies at less than 10mph to Swell (perhaps Hood River) in the morning, 5mph or less midday, and 10-13 from Stevenson to Swell starting mid to late afternoon with light wind east of Hood River. High temp: 88 degrees.
Easterlies arrive without a question on Saturday as a heat low sets up over the willy valley. Say hi to 100 degrees, Portland. Easterlies build to 20-25 from Rooster Rock to Viento Saturday and hold until mid-afternoon. We'll then see 15-20 in the western Gorge and east wind at 9-13 from Swell to Arlington. Sunday starts light and variable and swings to W 12-15 in the afternoon. Both days see max temps near 100, but Sunday will be super muggy.
Due to crowding and unsafe conditions at Port beaches, parking restrictions now apply Friday through Sunday. Remember: crowds lead to closures. Kiting is no longer allowed at the Marina – it has become unsafe for other user groups. Lyle is now off limits unless you can get to the sandbar without crossing the RR tracks. If you cross the tracks, you will be ticketed. Lyle: loved to death.
Coast, Jones, Sauvie'st
Coast (north/central/south – swell forecast provided by NWS. Wind northerly except as noted). Thursday: 15-20/15-20/30-40, NW swell 4′ @ 8 seconds. Friday: 20-25+/25-30+/30-35, NW 4′ @ 9. Saturday: 20-25/15-20/S10-15, NW 4′ @ 7. Jones Thursday: 17-20. Friday: 8-12. Saturday: nothin'. Sauvie Island Thursday: 12-16. Friday: 16-29. Saturday: nopers.
Open/Closed Launch Site List – Porta-potties only.
Washington:
Skamania County
Stevenson East Point, Bob's Beach, Boat ramp: all open
Home Valley: Open
Swell City: Open
Spring Creek Hatchery: Open
Klickitat County
Wunderbar: high water
Bingen Point: Open
Lyle: Police and tickets, oh my! Closed.
Doug's Beach: Open
Avery: Open
Maryhill: Open for day use only..
The Wall: Open.
Roosevelt: Still CLOSED due to windstorm damage. (7/15)
Oregon
Rooster Rock: Open
Viento: Open
The Hook: Open
Waterfront Park: Open
Event Site: Open. Parking limited on weekends.
The Spit: Open
The Marina: No more kiting here
Boat ramp: open
Mosier: Only open for residents of 97040. Gate closed.
Rowena: Open
Celilo: Open
Rufus: Open
Arlington: Open
Threemile: Open

Mt. Hood Weather Forecast
Mt. Hood Meadows allows hiking within the permit area. However, you will need to park outside their parking lots. Timberline is open for lift-serve skiing with exemplary guidelines for protecting guests and staff from the transmission of novel coronavirus. Please
read their guidelines and rules
here. Well done, T-Line! The Mt. Hood weather forecast will be on vacation unless something interesting happens in the weather up there. Timberline is allowing uphill access outside the permit area on the climbers' trail only.
Hood River Weather Forecast
Clear sky this morning stays that way. Temps will be in the upper 50's early and upper 70's later. Moderate westerlies. NO rainbows. Friday looks clear. Temps will be int eh mid 50's early and upper 80's later. Light westerlies. No rainbows. Saturday looks sunny and hot. Temps will be near 60 early and in the upper 90's later. Light to moderate easterlies. No rainbows.
Looking for a complete Columbia Gorge forecast? Looking for more humor in your weather? Obscenities? You're looking for my TATAS: Temira's Awesome Travel Advisory Service on Facebook.
Cycling
8/10: Whoopdee, Hospital Hill, and Underwood are closed due to fire danger. Respect the closures. Road and gravel news: the Fir Mountain Fire has areas north and east of Pine Grove limited to local traffic only. Also stay away from Fir Mountain Road, Old Dalles Road, and Huskey / Elder Roads. Motorized report: as of 8/1, Post Canyon is closed to motorized use due to fire danger. Other Post news: Eldorado is closed about 100 yards before the Mixed Tape intersection due to timber harvesting. HRATS will be putting in a short hike-a-bike to Uptrack to allow for riding up to the top of Bad Motor Scooter.
Sprinter Van of the Week!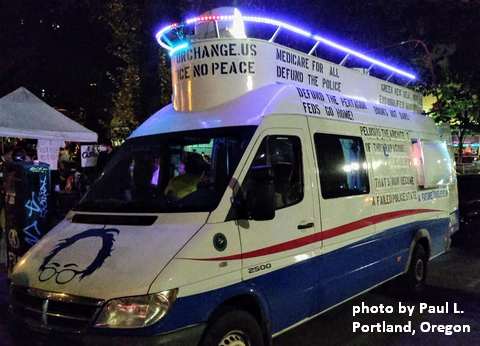 Click here for the Sprinter Van map of the world!!!
Local Events
Weekly events: there are sailboat races at the Hood River Marina every Wednesday evening. Dirty Fingers has a group mountain bike ride Thursday nights at 5:30pm. Cheno has an outdoor HIIT workout at Columbia High School in White Salmon at 6pm on Wednesday nights. That's pretty much it for outdoor sports. There is a BLM rally every Tuesday evening at 5:30 at the Salmon Fountain in Hood River, and there's a White Coats for BLM rally every Wednesday evening at 6pm at 12th and May.
Have an awesome day!
Temira