---
Gorge Wind Forecast

I hope all of you were able to get on the water yesterday. I had school in Portland and didn't get to play. Alas. Anyway, today looks like a very different day as high pressure begins building over the Northwest, setting up sunshine everywhere. The 7am gradients were light: .02 (pdx-dls) and .02 (dls-psc). River flow was a massive 471kcfs at The Dalles, and river temp was 52. 2201 spring Chinook made it past Bonneville yesterday. On to the wind. Expect light and variable wind this morning. After 1pm, the wind will pick up to W 10-13 from Stevenson to The Dalles.
Friday starts out light and variable, but the approach of a weak frontal system late in the day will bump up the wind. You can expect it to be a bit on the gusty side, but still, 75 degrees and windy sounds pretty good, doesn't it? So, light and variable through late morning. 12-15 from Stevenson to Mosier by 1pm. 20-23 from about 3pm on between Stevenson and The Dalles. (continued below the chart)

Today's Gorge Wind – these are ranges for the average speed, not a predicted wind range. =)

Your favorite beach
Dawn
Patrol
9am-
11:30a
11:30a-
3pm
3pm-
dusk
Rooster Rock
great
day
for
nudity
Steven's Locks
light
7-10
10-13
10-13
Hatchery/White Salmon Sandbar (minus a few for Hood River)
light
7-10
10-13
10-13
Doug's, Lyle, Rowena
light
7-10
10-13
10-13
Rufus, etc.
massive
current
light
light
Roosevelt, etc.
light
light
light
light
---
Gorge Wind Forecast, continued.

That frontal system will drag marine clouds into the western Gorge on Friday night. That'll keep Portland in clouds for half the day while the desert stays sunny, giving the east side a helpful jump on the heating. We'll start off the day with Dawn Patrol at 20-23 or so from Hood River to Rufus. As the front moves eastward during the day, the wind should steady out and pick up. As of right now, it looks like we'll see 25-29 by mid-morning, perhaps early afternoon, from Viento to Rufus. The western Gorge is probably going to stay under the clouds, keeping the Stevenson area at 13-16. Models don't think the wind will make it to the far eastern beaches, so we'll probably see 12-15 or so at Roosevelt.
High pressure building inland turns the gradient offshore on Sunday and Monday, with light east wind in the forecast.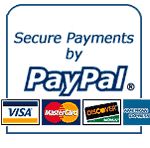 Say "thanks for the forecasts"
by making a donation!
Keep the forecasts coming.

Does this forecast save you time, gas money, or help you have more fun in your life? Make a donation to support continued forecasting, and get the forecast in your inbox each day. Click on the button to donate. The email subscription isn't $99/year. Not $50/year. No, just $12.34 or more gets you on the list for 12 months. Don't PayPal? Send a check to Temira @ PO Box 841 in Hood River. Thank you for your support and thank you for trusting my forecast.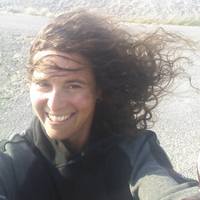 ---
Jones, Sauvie's, Coast Beta Test Forecast

Jones Thursday: 10-13. Friday: 22-25. Saturday: 13-16. Sauvie's Thursday: no. Friday: 12-15+ late. Saturday: 10-13. Thursday coast: North: no. Central: no. South: 15-20. W swell 4′ at 10 seconds. Friday coast: N: 10-15. C: 15-20. S: 30+. W 4′ @ 10. Saturday coast: N: 15-20. C: 25-30. S: 35+. W 3′ swell. Sunday also looks windy, but the wind at the south coast will back off. North and central will pick up.

Mt. Hood Snow Forecast
Looks like a very sunny four days on the mountain. The free air freezing level will be 8000′ today, Thursday with light wind. Friday through Sunday look sunny with the FAF between 10,000′ and 12,000′ with the strongest wind during that period at NW 10 on Saturday morning. Safe riding and climbing!

Random Morning Thoughts
It's a busy day in the life of a grad student, and I need to get out of the house and get to work. Have an awesome day!

Disclaimer required by my grad school program: I am not your therapist (but I could be 40 graduate school credits from now). I am your weather forecaster. Take everything I say with a grain of salt, and consult with your actual therapist about your mental health issues. One other thing: I plan to keep doing this forecast indefinitely, even when I am a therapist.

Gorge Weather Forecast
It's a sunny day, and with the exception of some high clouds late Friday and early Saturday, we're going to see sunny weather in Hood River for the extended forecast. Temps today will be in the mid 40's early and near 70 in the afternoon. Light wind. No rainbows. Friday looks sunny. Temps will be in the upper 40's early and the mid 70's in the afternoon. Light wind early. Moderate west wind late. No rainbows. Saturday might bring some low clouds in the morning, but sunshine returns in the afternoon. Temps will be near 50 early and in the low 70's in the afternoon. Moderate to strong westerlies. 3% chance of rainbows. Sunday maxes out near 80 degrees.
For weather specifically directed at travel through the Gorge, please visit Temira's Awesome Travel Advisory Service on Facebook.

Road and Mountain Biking
Gorge 400 is clear of snow and downed trees and is riding great. 408 is apparently clear too. Surveyor's Ridge is apparently clear of downed trees but not clear of snow, at least the singletrack part of it, but the snow depth may have changed this week with all that snow! Dog River is open. In road bike news, Lost Lake Road is open, but I have no info on Lake Branch or Vista Ridge. Guessing they are still snowy… No dogs are allowed on Hospital Hill due to grazing cattle, and Innerwoods, below the bench, and roads to Innerwoods are closed. The Rowena Curves remain closed due to a rockslide. The Historic Columbia River Highway Trail is open all the way to Warrendale, with two trees down at a very obvious spot. Remember that Saturday is the Cascadia Dirt Cup in Post Canyon. There will be folks out practicing all week (it's okay to remind them that 'uphill has the right of way'), and you'll want to avoid Post on Saturday. There's a work party put on by WTA at Buck Creek this weekend – it's a campout!

Upcoming Events
Events today include a free dance exercise class at the White Salmon Grange at 11. Dirty Fingers bike shop has the race-pace post n' pint and the women's only post n' pinot ride at 5:30. There's free yoga at Samadhi at 6 and free Tai Chi at Our Savior Church in Bingen at 6:30. Tomorrow morning at 7, head to kickstand Coffee in Hood River, jog 4 miles, and get a free coffee and a donut. There's also a DaVinci bikes demo day at Sandy Ridge on Friday.
Saturday's jam-packed: there's a campout trail work party at Buck Creek, the Cascade Dirt Cup race in Post Canyon, Gorge Cup windsurfing races at Hood River's Event Site, a dressage show at the Hood River Saddle Club, and the Mt. Adams Endurance equestrian race. The Maryhill Loops road will be open Saturday for motorcycles with a free rider refresher course at 11:30. There's a women's bike ride that leaves Mt. View Cycles at 9am. There's a swap meet at Windance on Sunday.
Have an awesome day today!
Temira