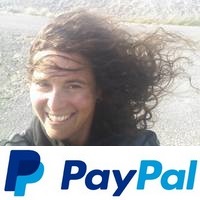 Thank you for using this forecast. I offer it freely so you can have more fun and plan your life. It does take significant time and energy to produce. If you find yourself using it often, or if you feel your life is more awesome because of my work, please make a donation. You can get this forecast via email by donation. The email subscription isn't $99/year. Not $50/year. Donating $12.34 or more gets you on the list for 12 months. Thank you for your support and thank you for trusting my forecast.
Click here to donate using a credit card.
Click here to donate via PayPal.
Venmo: @theGorgeismyGym
Snail Mail: PO Box 841, Hood River, Oregon 97031
Get the email version free through the end of September – try it out! Click here.

Today's Gorge Wind – these are ranges for the average speed, not a predicted wind range. =)

Your favorite beach
Dawn
Patrol
9am-
11:30a
11:30a-
3pm
3pm-
dusk
Rooster Rock
peaceful
cloudy
naked
beach
Steven's Locks
LTW
LTW
G 12-15
G 18-22
Hatchery/Wunderbar
LTW
LTW
G 12-15
G 18-22
Doug's, Lyle, Rowena
LTW
LTW
G 12-15
G 18-22
Rufus, etc.
LTW
LTW
G 12-15
G 18-22
Roosevelt & Arlington
LTW
LTW
G 10-13
G 10-13
Gorge Wind Forecast
It's Thursday morning, and broad low pressure continues to hold over the entire Pacific Northwest. With cold air above, atmospheric instability will affect wind quality. In addition, weather impulses moving through the area will also detract from accuracy of forecasts. River flow this morning is 80,500′, gradients were .01 and .04, and temp was 67 degrees.
Models disagree on Thursday afternoon's wind. We'll have light westerly flow early. By mid-morning, we'll have 5-10 in the west and 10-14 from Viento to Rufus. Looks like we'll have gusty 18-22 this afternoon east of Hood River while showery weather and clouds keep the western gorge at 10-13.
Friday also starts off light. We'll see almost the same pattern as Thursday: not much wind until the afternoon. After 2pm, models like the idea of gusty 20-23 from Stevenson to Rufus. That said, afternoon instability could knock down the wind in locations where showers fall.
Saturday's forecast contains the approach of a strong weather system late in the day. Models, once again, disagree on wind strength. Light wind in the morning holds through early afternoon, perhaps making it to 12-15 by 2pm. After that, we will probably see gusty 18-23 ahead of this weather system, with areas west of Mosier dying off in rain showers after 4pm. Sunday looks rainy.
BONUS: Jones Thursday: 5-8. Friday: nope. Saturday: nothing. Sauvie's Thursday: no. Friday: 5-8. Saturday: nada. Coast (north/central/south). SURFING WEATHER! Thursday: SW5 everywhere, W swell 4′ at 13 seconds. Friday: SW5/W5/N5, SW swell 3′ @ 15. Saturday: SW 15-20/SW 15-20/S 10, SW 4′ @ 19. Port tack kiting and windsurfing!


Random Morning Thoughts
One of the things that surprises me every day I work with clients is how fulfilled and content I feel at the end of the day. My surprise comes in part because of how highly I value flexibility in my life, and also because my fulfillment came from athletic activities for many years. But this isn't about me. It's about something that generalizes to most people.
Over the course of life, we find things that make us happy. We stick with those things. Sometimes this works out over the long run, but something the joy we take from those activities starts to fade. We're left uncertain what to try next, especially when we may have vetoed some of the options based on past experience.
It's important to remember that we change over time. Things that might have felt boring, uninspiring, or burdensome in the past might be things we'd love now. All those things we found uninteresting in the past are worth revisiting. While our memories of those experiences stay (relatively) unchanged, our perspective on life may have changed dramatically. This means we can experience all those things anew. Give it a shot: you might find some real gems in what previously seemed like dirt. May you find contentment. Have an awesome day.

Mt. Hood Mountain Weather Forecast
The Mt. Hood and the Mt. Adams both had a trace of new snow overnight. We'll see additional traces (and even some inches) of new snow above 6000′ over the next few days. For Thursday, we start off clear and turn cloudy with light precip in the afternoon. Snow level: 6500′ rising to 8000′. Precip total: a trace. Wind: SW 10-15 during the day, SSW 20 overnight. Friday starts off showery. Showers taper off overnight. Snow level: 7000′. Total precip: 1/10" water value, for up to an inch of new snow at higher elevations. Wind: SSW 20 early, SW 25 afternoon, SW 15 overnight.
Saturday starts off cloudy and turns rainy, then snowy. Snow level 7000′ early, 8000′ afternoon, 6000′ after midnight. Total precip: up to 1/4" water value overnight for up to 1" at 6000′. Wind: SW 15-20 early, SW 25 afternoon, WSW 20 overnight. Sunday looks much wetter, with up to 3/4" water value. The snow level, unfortunately, will rise to 8000′.

Gorge Weather Forecast
It's partly cloudy to start Thursday, and there's a small bit of Nothing cloud out there too. Eek. Temps will be in the upper 40's early and upper 60's this afternoon. Moderate westerlies. 5% chance of afternoon rainbows. Friday looks mostly cloudy with afternoon showers possible. Temps will be near 50 early and in the upper 60's later. Moderate westerlies. 5% chance of rainbows. Saturday looks partly to mostly cloudy with rain after 5pm. Temps will be near 50 early and in the upper 60's later. Moderate westerlies. 5% chance of rainbows.

For weather specifically directed at travel through the Gorge, please visit Temira's Awesome Travel Advisory Service on Facebook.

Reports on the Facebook have improved trail conditions in Post Canyon. We received 1/10" rain yesterday, which can be enough to make things better for about 24 hours. Add that to sprinkles received in the days before that, and things should be better. Locations to the west/higher elevation than Post will also have better (less dusty) dirt. With significant rain in the forecast for Sunday, next week should be excellent riding. Keep in mind that fire season restrictions remain in effect until otherwise stated here: Whoopdee, Underwood, and Hospital Hill remain closed to all uses. Motorized use is still prohibited on all public forest trail.

Upcoming Events
If you do want to ride, tonight is the race-pace Post n' Pint mountain bike ride at Dirty Fingers. Also today: free yoga at 6pm at Samadhi in White Salmon, Tai Chi at 6 at Our Savior Church in Bingen, and Zumba at Mid-Valley Elementary at 6:30.
Saturday's the Bridge of the Goddesses run in Cascade Locks and the Music Festival of the Gorge at Hood River's Waterfront Park. The Pacific Hermitage Pah Bah is at the White Salmon Grange this weekend, with a free 4 hour meditation session Saturday and ginormous potluck Sunday morning.

Click here for the full events calendar.
Have an awesome day today!
Temira