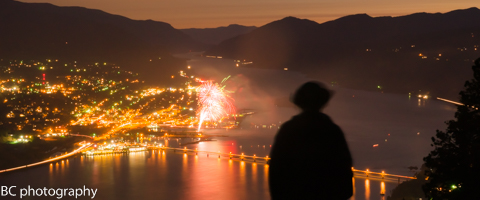 Random Morning Thoughts
Lots of people are bummed out by the lack of snow right now. Skiers and snowboarders want fun. Resort employees aren't getting a paycheck during the holidays. Resort towns, like Hood River, aren't getting the circulating dollars of skiers, snowboarders and mountain employees. No snow is hard on everyone, including me. I could find another job, but I couldn't find another family like I've found at Meadows. I usually spend Christmas Eve and Christmas and Chanukah and New Year's Eve and New Year's Day and my birthday working. I walk around and wish my coworkers "happy holidays", and they wish me the same. I give them hugs, and they give me hugs. We're a family, a big, supportive family filled with love for each other. I'm really missing that right now. That is all. Please let it snow soon.

Thank you for using this forecast!
Click on my photo to support it with a donation.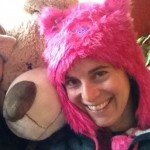 Thank you for using this forecast. Does it save you time, gas money, or help you find more wind, powder, or just plain fun stuff to do? Please make a donation to keep it going! Use it here for free or get on the mailing list for wind for the summer and Mt. Hood snow in the winter. Just click on my photo to donate. The email isn't $99/year. Not $50/year. No, just $12.34 or more gets you on the list for 12 months, and sometimes there are cool prizes. Donate via PayPal/CC by clicking on my happy photo below. Don't PayPal? You can send a check to Temira @ PO Box 841 in Hood River. Thank you for your support, and thank you for trusting my forecast. You guys mean the world to me.
---
Mt. Hood Snow Forecast – 5000′

4a-8a
8a-12p
12p-4p
4p-8p
8p-4a
Today
Tomorrow
The day after
Mt. Hood Snow
The Mt. Hood Meadows telemetry is reporting 9" of snow right now. I suggest you go roll around in it. Put some of it in your freezer. Eat it. Rub it on your cheeks and make them bright and rosy. Why? Because after this weekend, you'll have to go way up high in elevation to find snow.
Today, however, brings a bit of snow. Expect the snow level to be around 4000′ this morning, rising to 5500′ by 1pm and 7000′ this evening, then dropping to 5000′ by tomorrow morning. We'll see light flurries today, with Mt. Hood likely in the fog, for .1-.2" water value (WV) and an inch or two of snow. Then we'll see .5"-.6" rain tonight (the 4k says 2", but I think it's nuts). Wind today will rise to SW 25-30 by afternoon and stay there through tomorrow morning.
The snow level Friday morning will be around 4500′, dropping to 2500-3000′ during the day. We'll see .3-.5" WV fall during the day, for 3-5" of snow. Then we'll see another .3" WV Friday evening, for 2-3" of snow. Wind on Friday will be WSW 25-30 in the morning and SW 20 in the evening.
The upper atmosphere starts warming up on Saturday morning as the Pineapple Express pulls into the station. The snow level will climb from 2500′ Saturday morning to 9000′ Saturday afternoon. We'll probably see some snow in the morning, possibly even 4-6" of snow, but then we'll see 2-3" of rain by 4pm, followed by another 4" of rain overnight. Yes, that's four inches, not point-four inches.
There's some model disagreement on the location of the heaviest rain/pineapples on Sunday and Monday. The GFS puts us in the bullseye, with a total of 7-10" of rain Sunday afternoon through Monday morning. The Euro puts the heaviest precip in the southern Oregon Cascades. Either way, expect a warm and very wet weekend both on Mt. Hood and across the state of Oregon.
Long-range models show dry weather next week (or maybe a few snow flurries), with an outbreak of cold Arctic air on Christmas.

Gorge Wind
If you have to drive I-84 today, you'll be a much happier person than you've been on the last few trips, because there will be less wind. Trudy and the sub-3.0 sail east wind crowd will be less happy. At 6am, it was only blowing 27 at Rooster, and the wind will top out at 28-32 there today. Steven's Locks will see 20-24. Tomorrow brings… wait for it… westerlies(!) at 10-13 for much of the day from Steven's Locks east to The Dalles, with periods of 13-16 possible mid-morning. Expect light and variable wind on Saturday.

Gorge Weather
Today will be a cloudy day in the Gorge. If you get in an airplane and go up above 10,000′, you will find sunshine. Other than that, expect a few light sprinkles with heavier rain after 4pm. Temps today will be in the upper 30's early and the low 40's this afternoon. No rainbows.
Tomorrow looks partly to mostly cloudy with intermittent showers possible all day. Temps will be in the upper 30's early and the low 40's in the afternoon. Rainbow chances are 97%.
Saturday starts off with light rain showers and maybe even a rainbow or two, but clouds cover the sky by mid-morning, and torrential downpour ensues after noon. Temps will be in the mid 30's early and the upper 40's in the afternoon. Expect pouring rain to continue through at least Sunday afternoon, possibly through Monday morning. Long-range models show another Arctic blast starting Christmas day.
Kayakers, expect local rivers to fill up. The Hood, for example, is at 4.25′ and is predicted to climb over 9′. Windsurfers and kiters, expect lots of debris in the Columbia. Drivers, there is potential for landslides with this weekend's system, so be prepared for debris on 84, 14 and 35. If you own a weather station like Larry of Hood River Weather, you may have to empty your rain gauge this weekend.

White Sprinter Van of the Day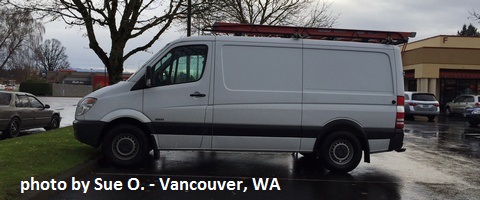 Road and Mountain Biking
Yes, I know. You are missing the higher-elevation trails. Don't worry – the Pineapple Express will bring them back. In the meantime, you have Whoopdee, Post, Syncline, Columbia Hills (which is far enough east to be out of the rain), the Klickitat Trail, the Deschutes Trail, and the Gorge 400.


The Clymb: free membership. Cheap gear.
Temira approves. Click to join.
Freshies Bagels and Juice
Hi. I'm Matt. I'm the new owner of the bagel store, now known as Freshies Bagels and Juice. I wake up at 4am every morning to boil and bake the best bagels west of the Mississippi. I was raised in Boston so I know good bagels. I use flour from wheat grown in Washington and Oregon. Local apples and veggies for the juice and smoothies. Freshies is the perfect stop before heading to the mountain or any outdoor adventure. So come on in and say hello at 13 Oak Street, 6:30am to 3pm.
Upcoming Events
Tonight is Thursday night, and that means you can do community yoga, free or by donation, at 6:30pm at Yoga Samadhi in White Salmon. Tomorrow morning at 7am, join Sunshine and Rainbows, aka Sea Toad, aka Twinkieface, for a 30-60 minute run leaving 10 Speed Coffee at 13th and State. If you do the run this week, you'll be rewarded with a cup of coffee and a donut. The fun continues weekly, with prize giveaways. On Saturday morning at 8am, put on an ugly sweater and run Post Canyon with the Tri Club – meet at the bottom of Post Canyon Road.
Normally on Saturday afternoon, you could ride the Cold Lap cyclocross ride with Dirty Fingers. It's canceled this week due to the Pineapple Express. Instead, on Saturday at 4pm, join the folks from Dirty Fingers for the KringleKrawl, Santacon on bikes. Dress up in your best Santa outfit and come wreak havoc in Hood River.
Have an awesome day today!
Temira