Random Morning Thoughts
You know what I love about mid-summer rain? No, not the effect on fire danger, even though that's good news. Not the effect on cherries. Definitely not, although cherries, as delicious as they are, upset my never-upset belly. And not even the perfect dirt. Nope, it's the mid-summer chanterelles that I love so much, and they will rise from their summer sleeping spots with yesterday's .4" rain. Oh happy mushrooms.
There's something beautiful about wandering through the woods and gathering things that will end up in the belly. For example, right now you can ride in Post Canyon and find black-capped raspberries, wild PNW blackberries (not those invasive Himalayan blackberries), and thimbleberries. And did you know that you can eat the roots of the thistle?

Do you find this forecast useful? Hooray! It's pledge drive month!
Thanks for coming here for your forecast. It's time for the annual pledge drive! "WHAT?", you say, "I thought this was free!" It is, but it takes lots of time. It's my job, and you're my employers! Here's the deal: Every day someone has to pledge. If not, no website forecast the next day: only the people on the email list get their forecast. Want on that list? Make a donation. Do I save you gas? Find you more fun? Entertain you? The email list is not $99/year. Not $50/year. No, just $12.34 or more gets you on the list for the next year. Anything over the minimum feeds my coffee and bicycle addictions and makes me feel loved, and god knows we all need to feel loved. Do it via PayPal/CC by clicking on my photo. And thank you so much for your support. Don't PayPal? You can send a check to PO Box 841 in Hood River. Thank you for your support. It means the world to me.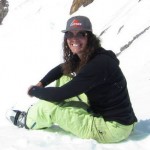 Tomorrow's forecast status:

Thank you Bryan L. for tomorrow's forecast,
and thank you all for using this forecast!
Have a wonderful day!
Today's Gorge Wind – these are ranges for the average speed, not a predicted wind range. =)

Your favorite beach
Dawn
Patrol
9am-
11:30a
11:30a-
3pm
3pm-
dusk
Rooster's Rocks
maybe
nicer
this
weekend
Steven's Locks
light
light
gusty
11-15
gusty
11-15
Hatchery/White Salmon Sandbar (minus a few for Hood River)
light
light
gusty
11-15
gusty
11-15
Doug's, etc.
5-10
10-15
15-18
22-25
Rufus, etc.
5-10
10-15
15-18
22-25
Roosevelt, etc.
5-10
10-15
15-18
22-25
Temira's sail: 35-40: 2.9 / 30-35: 3.2 / 26-30: 3.5
23-26: 4.0 / 20-23: 4.5 less than 20: something bigger!
Tonia's kite: 35-40: 4m / 30-35: 4-6m / 26-30: 5-7m
23-26: 7-9m / 20-23: 8-10 / 15-20: 10-12 / 10-15: 13-15.
Gorge Wind
It's pretty amazing how much the weekend forecast has been changing over the last several days. No wind. East wind. West wind. See. This is why we don't do long-range forecasts around here. Anyway, there's an upper level low (ULL) moving across the region right now. As it goes bye-bye, the wind will increase. Expect 15-18 from Mosier eastward after 11am, picking up to 22-25 from Mosier to Arlington by early afternoon. The western Gorge (HR, Steven's Locks, etc) will likely stay gusty and light at 11-15 today.
Tomorrow starts off relatively light, with 5-10 out of the west or less. We'll see a slow build to 15-18 from Steven's Locks to Mosier by late afternoon. At this point, Saturday looks like a light start with 10-15 in the afternoon and Sunday looks like west wind at 15-18.
At the coast, which is not the Gorge, by the way, we'll see the following amounts of wind (north/central/south): Today will be 10/10/30 with NW 8'@8. Friday will be 10-15/20-25/30+ with NW 4'@11. Saturday looks like 15-20/20-25/25-30 with W 3@15.


Advertising Worth Reading
Growlerz – Beer, Dawgs, Wine, Cider and Kombucha in Bingen

GROWLERZ in Bingen is now OPEN for biz! M-F, 11-9, S, 3-9. Growlerz is a Gorge community tavern that serves up good company, awesome DAWGZ and Cold Craft Beer by the pint or growler, as well as select bottled brews. We also feature cider, wine, and Kombucha! Music will be commonplace, with the Dam Good Jazz Trio playing every Thursday evening from 6:30 to 9:00, and Eddie Corduroy rocking the house with Blues every Friday, 6:30 to 9:00. Growlerz can host host book clubs, parties, and just about any gathering that would enjoy dawgz and refreshments.
Gorge Weather
There's something about a cloudy morning that keeps me in bed late. It's cozy under the covers when the gray clouds keep the sunlight from filtering through my curtains. We'll see a cloudy morning and partly cloudy sky this afternoon with a 18% chance of rainbows midday. Please send your rainbow (and sprinter van) photos to twomirrors@gmail.com. Temps will be in the upper 50's early and low 70's this afternoon. Tomorrow starts with temps in the mid 50's (for a great night for sleeping) and ends up sunny with temps in the upper 70's. Saturday looks sunny with temps in the upper 50's early and upper 70's in the afternoon.
Road and Mountain Biking
Oh Mother Nature, you're the best for giving us almost half an inch of rain yesterday. And second best is Timmy T from River Drifters for texting me that the dirt is epic on the 44 Road trails after yesterday's rain. I'm headed up there today (thanks to the Titus family for canceling their housecleaning last minute – woot, woot!). I think you'll find epic dirt in lots of places, although I suspect Post may even be too muddy this morning. Remember, Hospital Hill and Whoopdee close due to fire danger Saturday morning, so ride them today or tomorrow, or you're waiting until rainy season begins.

The Clymb: free membership. Cheap gear.
Temira approves. Click to join.
River Levels / Cheezburger update
The White Salmon is at 2.3′. Cheezburger rafted the Clackamas yesterday, but he's around to guide you on the White Salmon any time if you call Wet Planet! The Klickitat is at 1130cfs. The John Day dam is putting out 157-181kcfs and The Dalles dam is reading 175kcfs. Columbia river temp is 68.9 degrees at The Dalles Dam.
Events – email me if I've missed any outdoor-related events
If you can't get out to ride mountain bikes during the work day, come on out tonight. There's the Post n' Pint ride out of Dirty Fingers at 5:30 tonight, and if you do that ride, you earn a free pint of beer. Or you could get in a last lap for the summer on Whoopdee and East Ridge trails or Hospital Hill, all of which will close due to fire danger starting this Saturday.
Also tonight, there's pickup rugby at 3:30 at Henkle Middle School, there's a women's road bike ride out of the Dalles City Cyclery at 5:30, and there's free community yoga at Yoga Samadhi in White Salmon at 6:30.
Tomorrow's the first day of the Bridge of the Gods kiteboarding festival, with pro kiting and windsurfing contests. Saturday's action includes the amateur kite event, and Sunday is the windsurfing and kiting blowout. Also this weekend, Cascade Locks hosts sailboat racing.
And of course, the Hood River County Fair is on through Saturday.
Have an awesome day today!
Temira