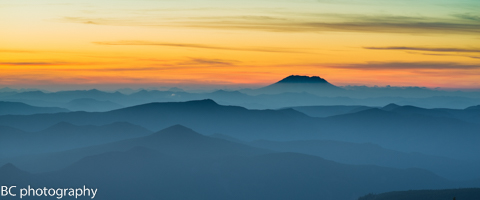 I don't know what to tell you about the encroaching active phase of the MJO. It's more active, I guess, but it doesn't look like it's going to do much to help our snowpack. Earlier this week, it looked like Sunday's system might come in from the north, a very promising setup. As of this morning, it looks like it will come in from the SW, not a promising setup. Models are still struggling with the details, so there's still hope (for the hopeful), but as of now, it looks like a wet and rainy weekend on Mt. Hood. Continued below the chart…
Mt. Hood Snow Forecast – 5000′

4a-8a
8a-12p
12p-4p
4p-8p
8p-4a
Today
6000'–>9000'
Tomorrow
10,000'
The day after
8000'–>9000'
Today looks partly cloudy on Mt. Hood, quickly becoming sunny. The free air freezing level will be 6000′ early and 9000′ in the afternoon. Wind will be W 20 early and W 10 in the afternoon. Tomorrow looks sunny in the morning with high clouds in the afternoon. The FAF will be 10,000′ early and 11,000′ in the afternoon. Wind will be SSW 20 early, rising to SW 30 in the afternoon. You know what rising wind means – incoming weather!
By Saturday morning at 5am, it'll be raining on Mt. Hood. Or sprinkling. Or drizzling. The rainfall rate will pick up into downpour range after 2pm, for 1" of rain between 5am and 5pm. The snow level will be 8000′ early and 9000′ in the afternoon. Now, models aren't exactly in agreement, so the timing isn't set in stone, but… It looks like we'll see another .5" of rain overnight, mostly before midnight. Wind on Saturday will be WSW 30 early and SW 30-35 in the afternoon.
Rainfall picks up again on Sunday morning. As I said, models aren't in agreement, but the general picture is 1-2" of rain during the day, with the sky clearing after 5pm. The snow level on Sunday will be 7000′ early, 6000′ by 2pm, and 5500′ at 8pm, so we may see some mixed precip or wet snow after noon. At best, though, we'd see an inch or two at 5000′, and I really don't think we'll even see that. But hey, maybe something will change… Anyway, wind on Sunday will be SW 50 all morning, going to NW 35 after 2pm.
Models are all over the place for next week, but it doesn't look like there's a lot of precip through Wednesday.

Click on my photo to donate and support this forecast.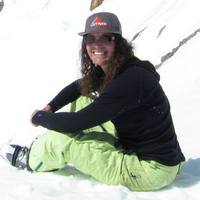 Thank you for using this forecast. Does it save you time, gas money, or help you find more wind, powder, or just plain fun stuff to do? Please make a donation to keep it going! Use it here for free or get on the mailing list for wind for the summer and Mt. Hood snow in the winter. Just click on my photo to donate. The email isn't $99/year. Not $50/year. No, just $12.34 or more gets you on the list for 12 months, and sometimes there are cool prizes. Donate via PayPal/CC by clicking on my happy photo below. Don't PayPal? You can send a check to Temira @ PO Box 841 in Hood River. Thank you for your support, and thank you for trusting my forecast. You guys mean the world to me.
---
Gorge Wind
We have a light wind start to the day today, and we'll see, at best, W 10-13 midday before we see glassy conditions in the afternoon. Tomorrow brings E 35-40 for the first half of the day at Rooster, followed by E 10 in the afternoon. Expect W 5-10 with the rain on Saturday. Sunday starts light and picks up to gusty W 24-28 east of Hood River in the afternoon.

Random Morning Thoughts
I use this meditation app called Headspace – I've mentioned it a couple of times before. Headspace is not only a timer; it also contains daily nuggets of wisdom, narrated by a calm Brit named Andy. Andy looks a little like Mark Dane, for those of you who know Mark. For the last few days, Andy's been talking about shared human experience. That's got me thinking about a few things.
Sometimes, when we're going through a rough patch involving loneliness, anxiety, hopelessness, or whatever, we feel really alone. It can feel like nobody has ever felt this awful before. And that can lead to us thinking nobody will listen. But the truth is that millions of other humans are feeling exactly the same thing at the same time we are. And they're feeling it just as deeply, and they're hurting as much as we are.
Just knowing that can help with the added layer of misery that feeling alone brings. And knowing that can help us reach out for company. And company is love and love is healing. So, next time you're feeling like utter shit, remember that you are not alone: millions of others are feeling the same way. And hey, you can do the same thing when you're feeling awesome – millions of others are in that boat too. We are not alone, people, no matter how alone we feel.
(don't forget that you're supposed to be writing down something you love about yourself each day this month and putting that nice thought in a mason jar for later…)

Gorge Weather Forecast
It's a partly cloudy start to the day today, and the sunrise was beautiful. I haven't seen a rainbow yet, but there are showers in the western Gorge, and that means there are probably rainbows somewhere. Expect clearing sky today with temps in the upper 40's early and the mid 60's in the afternoon. Tomorrow may have a few high clouds early or might just be sunny. High clouds arrive in the afternoon. Temps will be in the low 40's early and the mid 60's in the afternoon. Expect sprinkles Saturday morning and heavy rain in the afternoon. Temps will be in the upper 40's early and the low 60's in the afternoon. Rainbow chances are 76%. Sunday looks rainy in the morning and sunny in the afternoon with a 99% chance of rainbows.

White Sprinter Van of the Day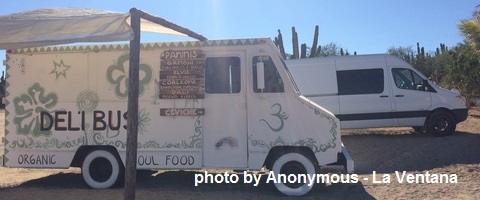 Road and Mountain Biking
We had a few sprinkly sprinkles yesterday, but I doubt that was anywhere near enough to get rid of the ball bearings, let alone to make the trails muddy. But the trails will be muddy after this weekend, so you should ride now if you can. In other news, today looks like a light wind day, so the road biking will be good. Same tomorrow, but watch for easterlies at higher elevations in the morning. Saturday and Sunday look too rainy for most to enjoy saddle time.


The Clymb: free membership. Cheap gear.
Temira approves. Click to join.
Upcoming Events
OMG I just realized that I thought yesterday was Thursday. I definitely was tired! Coming up tomorrow, join one of my favorite people, Sunshine and Rainbows Pola, for a 4.5 mile jog that earns you a free cup of coffee and a donut. Meet at 7am at 10 Speed Coffee on 10th and State. Saturday is Pi Day. It's also The Dalles Mountain 60 gravel ride, Interesting Mosier, Double's anniversary party. Lastly, there's a seed swap at the Rockford Grange from 3pm-7pm on Saturday.
Coming up Saturday evening, it's the year's Most Awesome Event: Interesting Gorge. 20 people giving 3 minute talks on random subjects. It's like TED, only more local. People you know telling you things you didn't know. You'll laugh, you'll cry, you'll be amazed, you'll be horrified. You'll have a great time. Mosier School, 7-9pm, Saturday the 14th. $5. Advance purchase tickets available by clicking here.
Have an awesome day today!
Temira