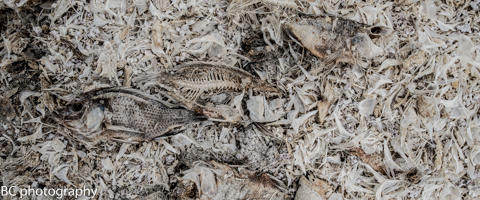 We have some nice west gradients to start the day today, .07 (pdx-dls) and .04 (dls-psc), along with westerlies in the 13-16 range at many locations. That's all well and good, but today's wind will be disrupted by an incoming weather system. You will have wind, but you will have gusty wind. Expect 13-16 this morning from Steven's Locks to Arlington. As this weather system moves in during the afternoon, we'll see gusty 22-25 from Stevenson to Arlington by 5pm. The far east, Maryhill and Arlington, may see gusty 24-28. Continued after the chart…
Today's Gorge Wind – these are ranges for the average speed, not a predicted wind range. =)

Your favorite beach
Dawn
Patrol
9am-
11:30a
11:30a-
3pm
3pm-
dusk
Rooster's Rocks
try nudity
today and
freeze your
butt off
Steven's Locks
0-5
0-5
13-16
22-25
Hatchery/White Salmon Sandbar (minus a few for Hood River)
13-16
13-16
22-25
17-20
Doug's, Lyle, Rowena
10-13
13-16
22-25
20-23
Rufus, etc.
10-13
13-16
gusty
22-25
gusty
22-25
Roosevelt, etc.
10-13
13-16
gusty
22-25
gusty
22-25
Temira's sail: 35-40: 2.9 / 30-35: 3.2 / 26-30: 3.5
23-26: 4.0 / 20-23: 4.5 less than 20: something bigger!
Tonia's kite: 35-40: 4m / 30-35: 4-6m / 26-30: 5-7m
23-26: 7-9m / 20-23: 8-10 / 15-20: 10-12 / 10-15: 13-15.
Gorge Wind forecast, continued…
Friday starts off with frontal leftovers: expect 10-13 pretty much everywhere except Steven's Locks. The wind will hold during the day and pick up to gusty 15-18 (with spots of gusty 20-23) in the afternoon all the way through the entire Gorge as another weak weather system swings through.
Saturday starts off light and variable or maybe with less than 10mph out of the west. As another weather system approaches the coast mid-afternoon, the wind will pick up to gusty 21-24 from Steven's Locks to Doug's. Sunday starts LTV and picks up to W 13-16.

Donate and keep the forecast going!
(contribute to Temira's grad school, bike repair and coffee fund)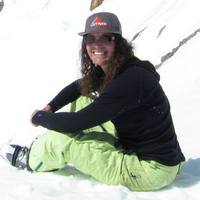 Thank you for using this forecast. Does it save you time, gas money, or help you have more fun in your life? Make a donation! Get your forecast here for free or donate and get on the mailing list for year-round wind forecasts and ski season snow forecasts. Just click on my photo to donate via PayPal or credit card. The email isn't $99/year. Not $50/year. No, just $12.34 or more gets you on the list for 12 months, and sometimes there are cool prizes. Don't PayPal? Send a check to Temira @ PO Box 841 in Hood River. Thank you for your support, and thank you for trusting my forecast.
---
Mt. Hood Snow Forecast
Today starts off partly cloudy on Mt. Hood, but precip moves in around 11am and we'll see some snow overnight. The snow level will be 4000′ early, 5500′ late afternoon and 2500′ overnight. We'll see .3-.4" water value (WV) in this period, for 2-3" of new snow. Wind will be W 20 early and SW 35 in the afternoon. Tomorrow brings snow flurries in the morning and somewhat heavier snow overnight. The snow level will be 2000′ in the morning and 4000′ after 5pm. We'll see flurries and sunbreaks during the day for no accumulation, followed by .2-.3" WV overnight, for 2-3" of new snow. Wind tomorrow will be W 25 for much of the day and SW 25 in the evening. Saturday brings flurries in the morning and sunshine in the afternoon with the snow level at 2000′ early and 4500′ late. No accumulation, wind NW 20.
Random Morning Thoughts
About a week ago I heard an interview with David Brooks on NPR. In short, he was talking about how all his success hadn't brought him happiness. He mentioned the people he'd met in his life who radiated contentment despite the circumstances of the rest of their world. He also wrote on this topic.
The article starts like this, "About once a month I run across a person who radiates inner light…" I love these people – they bring my inner light to the surface and remind me that it is always alive somewhere in me. My friend Rick Hulett was one of these people, and I get the same sense from Ajahn Sudanto from the Pacific Hermitage in White Salmon.
How do we get that inner light, calm, contentment? That, my friends, takes a lot of hard work and self-reflection. It is within us – we just have to connect with it. Until we too have reached that place, we can spend time with people who are already there and learn from them and let their resonance circuits bring our minds to a similar space (that's neuroscience for ya!)
And why do we do this? Well, because having a soul filled with love, compassion and peace feels good, but more importantly, when we are that, we share it with others and bring them into the same space. Be good to yourselves, people. Be kind to yourself. Through your self-compassion, you will find joy and contentment and that inner light that shines into the world.

Gorge Weather Forecast
We're starting off the day with high overcast, partly cloudy sky, and the clouds will get thicker as the day goes on. Expect a chance of rain after noon, becoming more likely as the afternoon goes on. Blame me for this, as I was going to go for a road ride in Portland this afternoon. Ain't gonna happen. Anyway, Temps will be in the mid 40's this morning and the upper 50's this afternoon. Moderate wind. 47% chance of rainbows. Tomorrow starts out partly to mostly cloudy with showers. Temps will be in the low 40's early and the low 60's in the afternoon. Light to moderate wind, 97% chance of rainbows. Saturday starts off partly cloudy and becomes mostly clear in the afternoon. Temps will be in the low 40's early and the upper 50's in the afternoon. Light wind early, moderate wind late, 2% chance of rainbows in the morning, 0% in the afternoon.

White Sprinter Van of the Day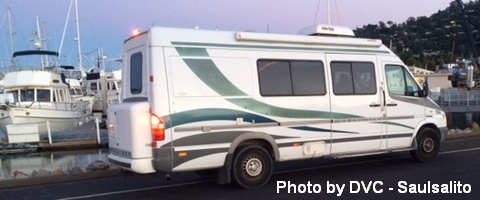 Road and Mountain Biking
I got a report yesterday that there are now 5 big trees down on 8 Mile. Those are new. Fifteenmile is clear and open. Wow. Surveyor's is still full of trees. No word on Dog River, but the Dog River Super D is real soon, so that trail should be clear real soon too. In road biking news, today looks rather windy, especially in the afternoon. Tomorrow looks lighter, and Saturday and Sunday mornings look light, although Saturday afternoon looks too windy to be much fun on the skinny tires.


The Clymb: free membership. Cheap gear.
Temira approves. Click to join.
Upcoming Events
Thursday events include free community yoga at 8am at Flow in Hood River. The race-pace Post n' Pint ride is at Dirty Fingers tonight, and finishing that ride will earn you a free pint of beer. There's an Earth Day party at the Pint Shack at 6, and community yoga at 6:30 at yoga Samadhi.
Coming up tomorrow morning, it's the 10 Speed Coffee run: 4.1 miles of jogging (it's mellow, I promise) will earn you a free cup of coffee and a donut. Tomorrow night is the Gorge paddler film festival at River City Saloon and there's a talk at the White Salmon library about Bigfoot and butterflies. No unicorns. No rainbows.
Coming up this weekend, the Bear Springs Trap mountain bike race is at McCubbins Gulch both days. If you'd rather watch racecars, it's the Oregon Trail rally: you can spectate along the route in Dufur on Saturday. There's no on-route spectating on Sunday, but you can check out the cars down by the Event Site in Hood River between 9 and 10:30 and between 1 and 2.
Also this weekend, Windance has the first swap meet of the season on Sunday, Riverkeeper has a cleanup on the lower Hood on Saturday, and Anson's bike buddies will take your used bike gear at Cascade Eye Center in Hood River both days from 10-2.
Have an awesome day today!
Temira