Random Morning Thoughts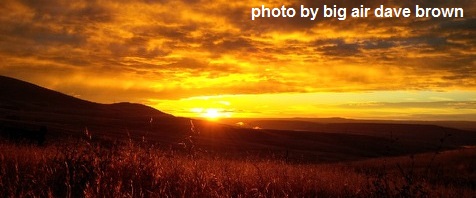 I was incredibly angry and felt quite threatened yesterday when I learned that someone had given my phone number to a person I don't know. I learned when this person called me up. When I asked the stranger to tell me who gave him my number, he refused, and that scared me more, because it gives me the impression that the stranger who has my phone number is not trustworthy. (Yes, I've had some instances of people hassling me via phone and other means – hence my concern)
Having someone's phone number gives you a lot of power over a person – you have the ability to impose yourself on their reality at any time and in many ways. You can call repeatedly. You can text and impose your thoughts and opinions on a person. You can keep them thinking of you constantly, if you so choose. I feel so violated that 1) someone I don't know and don't trust has my number and 2) that someone I know well enough to have given my number to violated my trust by giving it to someone I don't know. People, protect your friends' privacy. Don't share their personal information.

Thank you for using this forecast!
Please donate to support it!
Thank you to everyone for using this forecast. Does it save you time, gas money, or help you find more wind, powder, or just plain fun stuff to do? Please consider making a donation to keep it going! Use it here for free or make a donation and get on the mailing list for wind for the summer and Mt. Hood snow in the winter. It's not $99/year. Not $50/year. No, just $12.34 or more gets you on the list for 12 months. Do it via PayPal/CC by clicking on my happy photo below. Don't PayPal? You can send a check to Temira @ PO Box 841 in Hood River. Thank you for your support, and thank you for trusting my forecast. You guys mean the world to me.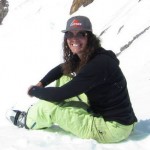 ---
Mt. Hood Snow Forecast – 5000′

4a-8a
8a-12p
12p-4p
4p-8p
8p-4a
Today
Tomorrow
The next day
Mt. Hood Snow
It's a nice day on Mt. Hood if you enjoy chilly outdoor showers. Expect rain showers this morning followed by heavier rain after 5pm, for a total of 1" of rain or more. The snow level today will be around 9000′ all day with SW wind at 20-30 in the morning and SSW wind at 20-30 in the afternoon and overnight.
Friday starts with rain showers on Mt. Hood, switching to mixed precip midday and then snow flurries as the sky starts to clear early in the afternoon. The snow level will be 8000′ early, 7000′ mid-morning, and 6000′ through the afternoon and evening. We'll see .3" water value (WV) or so, with most of it falling before the snow level drops. That'll leave us with less than 1" of new at 5000′. Wind on Friday will be SSW 20-30 early in the morning, swinging to SW 20-30 late morning and fading overnight.
Saturday starts off clear or partly cloudy with the free air freezing level (FAF) around 5500′ or a bit less. The next weather system moves in during the afternoon, with the snow level around 5500′. We'll see .1-.2" WV, for 1-2" of new snow. Wind will be WNW 5-10 in the morning and WNW 20-30 in the afternoon. The next weather system hits Sunday afternoon, with snow levels currently forecast to be around 7000′. At this point, it looks like the snow level will remain above 5000′ through the middle of next week.
Gorge Wind
A big offshore low (the remnants of Hurricane Ana, I do believe) is giving us a big east gradient this morning: .15. The easterlies are 35-40 at Rooster and 26-30 at Stevenson. Expect those easterlies to hold for much of the day, although they'll be mixed with painful wind-driven raindrops. Leftover light easterlies Friday morning switch to gusty, up-and-down westerlies by 10am, for 15-18 in the western Gorge first, filling in all the way to Arlington by early afternoon. Saturday looks like a decent setup for west wind. A passing warm front combines with transient high pressure off the S Oregon and N California coasts for 10-13 to start through the whole Gorge. As this front moves in during the day (time TBD), we'll see 15-18 from Steven's Locks to The Dalles and gusty 25-29 east of The Dalles. Your best bet is probably going to be Arlington/Roosevelt or Avery, with up-and-down conditions likely at Maryhill.
Gorge Weather
I can hear cars on the road outside my window, and the road sounds wet. As much as I'm dreading being cold all the time, I can't wait for snowy days when the traffic goes silent. Anyway, if the road is that wet, it must be raining, and that means I don't have to go outside and risk getting my slippers wet.
Expect showers this morning and afternoon, turning to heavier rain after 5pm. Temps will be in the mid 50's early and the upper 50's this afternoon. Rainbow chances are 95%. Speaking of rainbows, there was one at sunrise yesterday just after I finished this forecast. And Dave Brown sent me an amazing photo of the sunrise from The Dalles yesterday.
Tomorrow brings lesser rain showers and plenty of sunbreaks with the rain fading in the afternoon, just in time for you and your little ones to go chase down some candy. Expect temps in the low 50's early and mid 50's in the afternoon with a 97% chance of rainbows in the morning.
Expect a partly cloudy start to your Saturday with increasing clouds in the afternoon and a slight chance of showers after 2pm. Temps will be on the chilly side: in the low 40's early and the mid 50's in the afternoon. Rainbow chances are just 7% on Saturday. At this point, Sunday morning looks dry and Sunday afternoon carries a chance of showers.

White Sprinter Van of the Day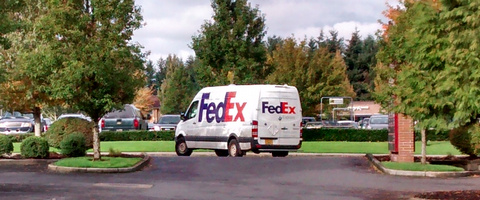 Road and Mountain Biking
I got a call and a text from Mitchell from Dirty Fingers yesterday announcing that there was perfect dirt on the 44 Road trails. I do believe he rode 15 Mile yesterday. He also let me know that there is a fair bit of blowdown up there, so be prepared for downed trees. As for Post, I can't imagine it's not muddy, but what do I know? When you assume, you make an ass out of you and me.


The Clymb: free membership. Cheap gear.
Temira approves. Click to join.
Events – email me if I've missed any outdoor-related events
Tonight is the Pretty Faces girls' ski movie at the Skylight theater (7pm/9pm), benefiting the HRVHS ski team. Pretty Faces is a film celebrating women who thrive in the snow. The concept for the film was originated by professional big mountain skier and SheJumps co-founder, Lynsey Dyer with the objective of giving women and girls, young and old, a source of inspiration through a unique look at what is possible when boundaries are broken, dreams captured and friendships cultivated. In Lynsey's words "I wanted to give young girls something positive to look up to…I wanted to give them their Blizzard of Ahhs, Ski Movie or High Life, but done in a way that also shows the elegance, grace, community and style that is unique to women in the mountains."
Also tonight, there's community yoga, free or by donation, at Yoga Samadhi in White Salmon at 6:30.
Have an awesome day today!
Temira