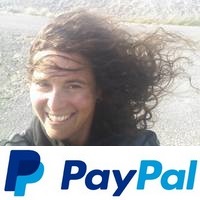 Thank you for using this forecast. I offer it freely so you can have more fun and plan your life. It does take significant time and energy to produce. If you find yourself using it often, or if you feel your life is more awesome because of my work, please make a donation. You can get this forecast via email by donation. The email subscription isn't $99/year. Not $50/year. Donating $12.34 or more gets you on the list for 12 months. Thank you for your support and thank you for trusting my forecast.
Click here to donate using a credit card.
Click here to donate via PayPal.
Venmo: @theGorgeismyGym
Snail Mail: PO Box 841, Hood River, Oregon 97031
Get the email version free through the end of June – try it out! Click here.
Today's Gorge Wind – these are ranges for the average speed, not a predicted wind range. =)

Your favorite beach
Dawn
Patrol
9am-
11:30a
11:30a-
3pm
3pm-
dusk
Rooster Rock
sunny
bunny
tanning
tummies
Steven's Locks
5-10
13-16
25-28
25-28
Swell-Hood River
19-22
25-28
25-28-
18-22
Doug's, Lyle, Rowena
13-16
19-22
25-28
25-28
Rufus, etc.
13-16
19-22
25-28
25-28
Roosevelt & Arlington
13-16
19-22
25-28
25-28
Gorge Wind Forecast
It's a warm and breezy start to Thursday in the Gorge. This is just the beginning of a long stretch of west wind that might end a week from now if models are correct. For today, early gradients of .11 and .04 indicate wind for the whole Gorge at some point. River flow is 209kcfs and temp is 62 degrees.
The day starts with 18-22 from Viento to Moiser with 15-18 east of there and light wind at Stevenson. We'll see the westerlies build to 25-28 from Stevenson to Mosier and 27-31 from Rowena to Arlington this afternoon. Given the forecast for afternoon heat in Portland, it's quite likely we'll see the wind turn gusty and light between Viento and Mosier this afternoon – call it gusty 18-22.
A much deeper marine layer on Friday gives a better chance of all-day wind. Morning westerlies start at 25-29 from Viento to Moiser with 5-10 near Cascade Locks and 14-17 from Rowena to Arlington. If the dawn patrol is actually that windy tomorrow, I may skip forecasting in favor of pre-work windsurfing! Anyway, the wind will pick up to 24-27 near Stevenson, 28-32 from Viento to Rufus, and 20-23 near Roosevelt.
Marine clouds back off on Saturday for a bit less wind. Dawn patrol looks like 23-26 from Viento to Mosier. Looks like we'll see 23-26 from Stevenson to The Dalles by early afternoon with 10-13 father east. Once again, heating in Portland may decrease the Corridor wind from mid-afternoon on. Sunday currently maxes out at 25-28 and Monday looks equally windy.
COAST, JONES, SAUVIE'S: Coast (north/central/south, wind N unless otherwise specified). Thursday: 5-10/15-20/25-30, W swell 4′ at 10 seconds. Friday: 10-15/20-25/30-35+, W 5′ @ 9. Saturday: 10-15/15-20/30-35+, W 3′ @ 8. Jones Thursday: 25-28. Friday: 20-23. Saturday: 22-25. Sauvie's Thursday: 21-24. Friday: 12-15. Saturday: 13-16.
Mt. Hood Snow Forecast: on vacation unless needed!
Got a schedule that makes it hard to link up with scheduled classes? No worries, we got you. Our virtual spin program gives you access to our all new Spin Studio built for our Cycling program. Connect up with Virtual Classes led by a live coach, or with voiceover some fresh beats and paired with Scenic Rides all over the world. You can even hit one button and play your favorites from NetFlix and a variety of other media services. Or jam out to tunes and catch up with your friends for an all-time great experience in a private studio. Bike Max is 10 people. Meet up with your friends on your schedule and keep your cycling fitness strong all winter long!
Get signed up now by clicking here!
Hood River Weather Forecast
Clear sky this morning stays that way. Temps will be in the low 70's early (high-low record!) and mid 80's later. Strong west wind. No rainbows. Friday will be sunny and cooler. Temps will be int eh low 50's early and mid 70's later. Strong westerlies. No rainbows. Saturday looks sunny. Temps will be in the low 50's early and low 80's in the afternoon. Moderate westerlies. No rainbows.
Looking for a complete Columbia Gorge forecast? Looking for more humor in your weather? Obscenities? You're looking for my TATAS: Temira's Awesome Travel Advisory Service on Facebook.
Road and Mountain Biking
The Wy'East wonder 50k/50mile ultramarathon runs Saturday from Gunsight to Surveyor's, so perhaps pick a different area that 44 road trails for biking this weekend. Plains of Abraham is reportedly open. Fifteenmile is open. Logging has begun on Whoopdee, so the main loop is closed. Ronnoc trail will remain open, and so will the climb out. Other open trails: Post, Nestor, Columbia Hills, Hospital Hill, Dog River, Sandy Ridge, Syncline, and Falls Creek from the top. Lower Lewis River is open. Despite advice to the contrary, Red Hill Road was open to bikes on Saturday, 6/1. Proof is on The Strava. Red Hill Road is supposedly closed for logging. Ride at your own risk. If you're riding Underwood, please do not park at the trailhead any more as per request by SDS. Continue past the trailhead 0.5 miles or so to the new designated parking area. The cows are out on Hospital Hill, which happens to be private land owned by the Kreps family. Do not take your dog or you 1) endanger the life of your dog and 2) endanger access to the land for everyone.
Upcoming Events
Community events today start with by-donation yoga at Flow at 8:30. There are several Tai Chi classes at the Hood River adult center during the day. In the evening, there's pickleball at 5 at The Dalles Readiness Center, the race-pace Post n' Pint mountain bike ride from Dirty Fingers at 5:30. At 6, there's family mountain biking at Post Canyon's Family Man, paddling practice at the Hood River Event Site, yoga at Samadhi in White Salmon, Tai Chi at Our Savior church in Bingen, and Zumba at 6:30 at Mid-valley elementary Coming up this weekend, the Pistol River Wave Bash kicks off in Gold Beach. Maryhill Museum has free admission for locals. On Saturday: the Gorge Hops and Hogs Fest in The Dalles, the White Salmon Backyard Half Marathon and 4 miler, the Wy'East Wonder 50k & 50 mile Ultra-marathon, a swap meet at Luhr Jensen, 12 Hours of Post, a Trailkeepers work party at Punchbowl Falls in Dee (register on EventBrite), and the Grand Opening party for the Hood River Pumptrack at Golden Eagle Park. At 9:30am Saturday, Shortt Supply has the Dad Bod run, a 3 mile jog for all bodies. There's a trail work party at Wahkeena Falls Sunday (register with TKO on EventBrite).