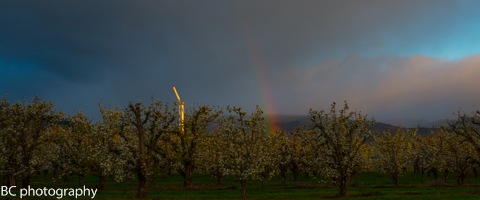 Hey, at least it isn't pouring on Mt. Hood right now. It's drizzling and sprinkling and showering…. you know, that makes me think: Why is it that we look cleaner after a shower and Mt. Hood looks dirtier?
Anyway, we'll see showers this morning and rain this evening when the second weather system moves in. We'll see .4-.5" rain before 4pm, followed by another .5"-1.0" tonight, depending on the path of the heaviest bands of rain. The snow level today will be in the 8000′-9000′ range. Wind will be SW 45-50 above treeline all day. Continued below the chart…
Mt. Hood Snow Forecast – 5000′

4a-8a
8a-12p
12p-4p
4p-8p
8p-4a
Today
8000-9500'
Tomorrow
7500-9000'
6500' late
The day after
6500'–>5000'
Tomorrow morning looks showery, with steadier rain starting after 10am and showers after 4pm. Expect 1" of rain before 4pm, followed by another .2-.3" overnight. The snow level will be 7500′ early Friday morning, rising to 9500′ midday and falling to 6500′ overnight. Wind will be SW 50-60 for much of the day, dropping to SW 40 or less overnight.
Saturday morning starts out with a mix of rain and snow, perhaps just plain rain or sleet, with a period of heavy rain mid-morning, going back to mixed precip as the snow level hovers around 6000′-6500′ during the day and then falls briefly to 5000′ overnight. The details are still up in the air, but we'll see .5" water value (WV) before 4pm, likely as rain with some snow mixed in. Then we'll see up to 1" overnight, depending on the path of the moisture. With the snow level falling to 5000′ for a short period, we may see an inch of snow. Or may not. Wind on Saturday will be SW 25 early, quickly rising to SW 60 by mid-morning and holding all day.
Sunday looks rainy. If nothing changes between now and Monday, we could see over a foot of snow above 6000′, with several inches or more at 5000′. Fingers crossed that nothing changes.

Thank you for using this forecast!
Click on my photo to support it with a donation.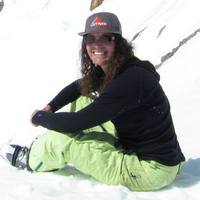 Thank you for using this forecast. Does it save you time, gas money, or help you find more wind, powder, or just plain fun stuff to do? Please make a donation to keep it going! Use it here for free or get on the mailing list for wind for the summer and Mt. Hood snow in the winter. Just click on my photo to donate. The email isn't $99/year. Not $50/year. No, just $12.34 or more gets you on the list for 12 months, and sometimes there are cool prizes. Donate via PayPal/CC by clicking on my happy photo below. Don't PayPal? You can send a check to Temira @ PO Box 841 in Hood River. Thank you for your support, and thank you for trusting my forecast. You guys mean the world to me.
---
Gorge Wind
It would appear to be nuking this morning, but since I based my it's nuking/not nuking formula on Rooster Rock, and iWind/iKite's sensor is down, I'm not sure. Anyway, expect 35-45 at Rooster this morning and 20-25 at Steven's Locks, fading quickly and ending up at E 15-18 at Rooster this afternoon. Tomorrow looks light and variable early and W gusty 15-18+ in the afternoon. Saturday starts with light E wind and becomes gusty W 21-24 after noon, probably steadiest east of Mosier. Maybe east of Doug's.

Random Morning Thoughts
Our behaviors are shaped by the lives we've lived. For example, I've spent a lot of time working out in gyms and outdoors, and I also spent 6 winters on Maui, where minimal clothing is the dress code. It's perfectly normal to me to hang out in a bikini or sports bra, no bikini body required. Some people are only comfortable in three piece suits or women's power suits. That's okay too – they have a different history than I (or probably you) do.
I went to my therapist's yesterday wearing a winter-appropriate sweater and jeans. It was hot in her office. After 90 seconds, I was sweating and dizzy. It's a warm sweater, I guess. I looked at her and said, "Sorry dude, I can't take how hot it is in here. Mind if I strip to my sports bra?" She was cool with that, if a bit flustered. I was a little embarrassed, but I was more uncomfortable sweating my (non-existent) balls off.
At the end of the session, I asked her if anyone had stripped down in her office before. She said no. I find that astonishing. I strip down to a sports bra all the time: at home, in the gym, out on the trails, at the beach. I used to walk around Maui in a bikini and short sarong along with all the other women. If I'm hot, I take off clothes (except in settings where I'm supposed to be professional, of course). If I'm cold, I put on clothes. In my world, a sports bra or bikini top is just a tiny t-shirt. (Note: I would not have stripped down to a regular bra. That would have been weird.)
My point is that the stuff we think is normal is colored by the cultures we've lived in. In some cultures, for example, stripping down to my bare boobies would have been "normal". Multiculturalism is not just about ethnicity and nationality; it's also about history. Remember that when you're interacting with others. And if you're around someone from the Gorge, and they strip down or tell you about the 8 hour bike ride they did today, don't judge them as crazy. They're just #GorgeNormal. (please start using that hashtag – it will make me happy =) )

White Sprinter Van of the Day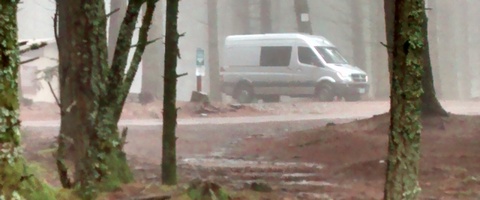 Road and Mountain Biking
The trails are muddy. The road is wet. Your best chance for dry weather today is after noon and before 7pm. Tomorrow morning before 10am is your best chance for dry weather on the roads.


The Clymb: free membership. Cheap gear.
Temira approves. Click to join.
Upcoming Events
Today is Thursday. I have community yoga at Yoga Samadhi at 6:30, but I just saw a post for that class at a different time on a different day, so I need to double-check that one. Tomorrow morning at 7am, there's the 10 Speed Coffee run. Meet at the lower 10 Speed, 13th and State, for 4.5 miles and a free cup of coffee and a donut. Saturday morning at 8am, there's a trail run in Post Canyon, and Saturday afternoon at 3pm is the Cold Lap cyclocross ride at Dirty Fingers.
Have an awesome day today!
Temira