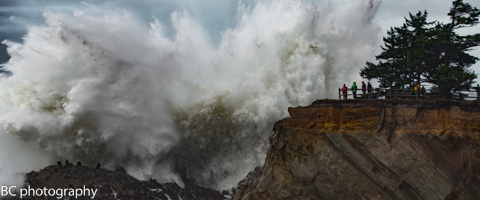 It's another upper level low day here in the Gorge, with offshore low pressure influencing how the wind on the water is playing out today. Gradients at 6am were .03 (pdx-dls) and .05 (dls-psc), and the wind was in the 10-15 range pretty much everywhere except Stevenson, where the wind was still asleep. River water temp, before I forget, is 63 degrees, flow at The Dalles is 147kcfs, and 4066 Chinook made it past Bonneville yesterday. Continued after the chart…
Today's Gorge Wind – these are ranges for the average speed, not a predicted wind range. =)

Your favorite beach
Dawn
Patrol
9am-
11:30a
11:30a-
3pm
3pm-
dusk
Rooster Rock
rain
thunder
naked
lumberers
Steven's Locks
light
light
10-13
10-13
Hatchery/White Salmon Sandbar (minus a few for Hood River)
10-15
5-10
15-18
10-13
Doug's, Lyle, Rowena
10-15
5-10
10-13
21-24
Rufus, etc.
10-15
5-10
10-13
15-18
Roosevelt, etc.
10-15
5-10
10-15
13-16
Gorge wind forecast, continued…

The Gorge and its cross-Cascade gradients will remain subdued today as the upper level low off the coast destabilizes the atmosphere and sends showers through the region. You can expect morning wind east of Viento to be in the 10-15 range. Models suggest the wind will back off during the morning and then pick back up late in the day. It looks like that late-day bump will be driven by a weak system moving through, meaning it will be short-lived and gusty. Expect a quick burst of 15-18, maybe 21-24 near Doug's, after 3pm, moving through the Gorge beach by beach.
---

Donate and keep the forecasts coming
See below for details.
---
That upper level low hangs off the coast for one more day on Friday. We'll start off with zero wind early that makes a switch to brief E 10-15 mid-morning from Rooster to Home Valley. In the afternoon as the low starts to move inland, we'll see gusty, up-and-down 22-25 or so from Stevenson to Arlington.
Wind quality and reliability both today (Thursday) and Friday will be impacted by possible thunderstorms in the afternoon.
Looking at Saturday, that upper level low moves east in the morning, finally freeing the PNW. The wind will start with W 13-16 from Viento to Mosier with 20-23 further east. As the day goes on, we'll see 24-27 from Mosier eastward. The western Gorge is a big question mark on Saturday. If it stays in the clouds, it'll stay in the 13-16 range. If it clears up, we'll see gusty 21-24 near Hood River. Sunday currently looks like W 13-16.


The 14th Annual Mt. Adams Country Bicycle Tour on June 25th will have you cycling on quiet country roads around the Trout Lake area with Mt. Adams right over your shoulder. Four ride options include an 11½-mile Family Friendly ride, a 51-mile Trout Lake – BZ Corner – Glenwood Loop, a 54-mile Forest Route and a 105-mile Infinity Ride. All rides feature well-marked routes, well-stocked rest stops, lunch and dinner options, plus sag wagons, repair support and emergency coverage.It's a carefree ride through some of the most spectacular scenery in the Pacific Northwest.

Jones, Sauvie's, Coast Beta Test Forecast

Jones Thursday: no. Jones Friday: 20-23… really? Not so sure. Jones Saturday: 20-23, more likely. Sauvie's today: 10-13 late. Sauvie's Friday: models really want it to blow 13-16+. Not so sure about that. Sauvie's Saturday: 5-10. Coast: not today, not tomorrow. Swell today: W 5′ @ 10 and SW 3′ @ 17. Swell tomorrow: W 3′ @ 9. SW 3′ @ 16. Coast Saturday: no/5-10/25-30. W 3′ @ 8. Sunday looks much windier.

Support your forecaster, Temira!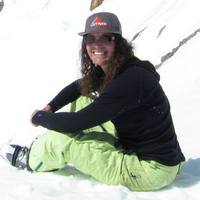 Thank you for using this forecast. Does it save you time, gas money, or help you have more fun in your life? Make a donation! Get your forecast here for free or donate and get on the mailing list for year-round wind forecasts and ski season snow forecasts. Just click on my photo to donate via PayPal or credit card. The email isn't $99/year. Not $50/year. No, just $12.34 or more gets you on the list for 12 months, and sometimes there are cool prizes. Don't PayPal? Send a check to Temira @ PO Box 841 in Hood River. Thank you for your support, and thank you for trusting my forecast.
---
Mt. Hood Snow Forecast
Mt. Hood has had close to a foot of new snow this week, and will continue to pick up a little bit of snow today. The snow level will be at 4500′ early and 6000′ this afternoon with a couple inches of new possible. Friday looks a little warmer, so the stuff falling from the sky will likely be very wet snow or maybe even sprinkles. But this being spring, I'd go with warm snowfall but no real accumulation. Anyway… the snow level will be 6500′ early and 8000′ in the afternoon. Saturday sees the snow level fluctuating around 6500′.

Random Morning Thoughts
I have a really crazy summer quarter coming up starting Monday. Night classes in Portland are followed the next day by morning classes in Portland. I really have no idea how I'm going to find the time to fit in school work, paid work, and exercise. The exercise is key, see, because I'm tired of carrying grad school around on my thighs and belly – I'd rather carry 10 pounds of books!
Anyway, I just keep telling myself I'll get through it. That's an amazing resource to have, that knowledge that whatever happens, you'll get through it. Any of you out there who hold that belief, you're holding something precious. So often we create stories about how we won't make it through situations, or how situations might spin out of control, leaving us (insert awful end scenario of your choice – my fav is "alone and broke and living on the street" – pure rubbish, of course!).
When we know we'll get through things eventually, we create less of those stressful stories, and we can concentrate on doing positive things that help us get through tough times. For those of you who aren't quite sure that you'll get through anything, I invite you to reflect on your life.
You've gotten through some amazing stuff, haven't you? (If you hold doubts about your ability to get through stuff, it's even more likely that you're incredibly resilient – those doubts arose out of difficult situations, and you're still here!) You've conquered some tough situations, and you've mastered some difficult sports. You, all of you, are tough, resilient, awesome people. Remember that you can get through anything, because that knowledge is an awesome resource. Have an awesome day!

Disclaimer required by my grad school program: I am not your therapist (but I could be in 708 days). I am your weather forecaster. Take everything I say with a grain of salt, and consult with your actual therapist about your mental health issues. One other thing: I plan to keep doing this forecast indefinitely, even when I am a therapist.

Gorge Weather Forecast
As I was typing this forecast, there were sprinkles falling on Underwood Mountain, always a sign of a rainbowy day in the Gorge. expect sprinkles all day, heavier after 11am as the atmosphere destabilizes. Temps will be in the low 50's early and the mid 60's this afternoon. Light to moderate wind. 74% chance of rainbows. Remember, that rainbows will be at a very low angle during the middle of the day due to high sun angle. Your best viewing chances will be from elevated locations.
Friday looks exactly like today, only it'll be Friday, not Thursday. Saturday sees the low pressure system causing all this chaos move eastward, giving us a few possible sprinkles early followed by sunshine in the afternoon. 98% chance of rainbows. Temps will be in the upper 40's early and the upper 60's this afternoon. Moderate wind. 1% chance of rainbows.
For weather specifically directed at travel through the Gorge, please visit Temira's Awesome Travel Advisory Service on Facebook.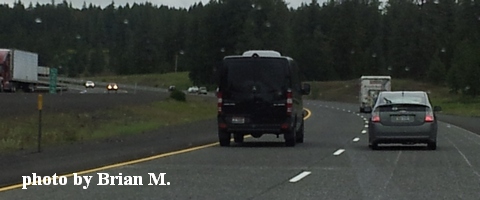 Road and Mountain Biking
Holy yummy dirt! Post was off the charts delicious yesterday. Now that's all fine and good, but if you want to get a rare treat, you may want to give Fifteenmile a shot. It's not often that you'll find that trail tacky, and all this rain has probably had an impact. If you're wondering about other trails, you can look at thegorgeismygym.com for the complete list. I suspect, although I do not have confirmed information, that the (delicious) cows are off Hospital Hill. I also suspect someone will email me and let me know for sure after reading this! In road biking news, the mornings will be the least rainy today and tomorrow. Saturday looks windier. Twin Tunnels Trail is open, as is every other local road bike ride.

Upcoming Events
Looking at events, there's pickleball at 5:15 at May Street Elementary today, the race-pace Post n' Pint bike ride at Dirty Fingers at 5:30, free yoga at Samadhi at 6, free Tai Chi at Our Savior Church in Bingen at 6:30, and Zumba at the Parkdale Community Center at 6:30. If you're up early tomorrow and looking for a workout, head to Kickstand Coffee for the 7am donut run, where you get a cup of coffee and a donut for jogging 4 miles.
This Saturday is the Gorge Ride in The Dalles, benefiting efforts to reconnect the Historic Highway. The Washougal Race for the Future is Saturday, and so is opening day of sailing season in Cascade Locks and the White Salmon Backyard Half Marathon.
Have an awesome day today!
Temira