Interesting – Call for Speakers
Interesting is simple: an afternoon or evening of 20 different people each talking for 3-minutes about something they love/hate/do/did/know/care about/obsess over. It's like TED talks, only quicker, quirkier, and just plain more fun! Past topics include: "Why Kale will save us", "Why I drink my own urine", "Living with the knowledge of your impending death", and "Gone with the Wind in 3 minutes". November 15th. Mosier School. If you're interested in speaking, we want you. Here's the form to apply. Application deadline is September 22nd. Click here to view our website for more information.

Random Morning Thoughts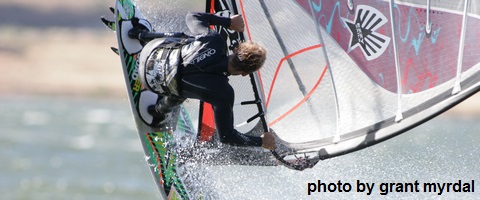 In the last week, I've had several people make plans with me and then bail on me last-minute (Manny, I am not talking about you – bailing because of injury is always okay!). When you bail on your plans with a friend, especially when you do it last-minute, you leave your friend feeling let down. You leave them with feelings of disappointment, sadness, and frustration. Your friend could have made plans with someone else, but they chose to make plans with you. Maybe "something better" came up, but when you bail on one friend for another, you say to your friend, "You're 2nd best," and nobody likes to hear that. So, perhaps we can all try to be truer to our word and kinder to our friends. Sure, you're going to be disappointed if you don't get to do your first choice, but you're not going to hurt your friend. And isn't that important too?

Thank you for using this forecast!
Please donate to support it!
Thank you to everyone for using this forecast. Does it save you time, gas money, or help you find more wind, powder, or just plain fun stuff to do? Please consider making a donation to keep it going! Use it here for free or make a donation and get on the mailing list for wind for the summer and Mt. Hood snow in the winter. It's not $99/year. Not $50/year. No, just $12.34 or more gets you on the list for 12 months. Do it via PayPal/CC by clicking on my happy photo below. Don't PayPal? You can send a check to Temira @ PO Box 841 in Hood River. Thank you for your support, and thank you for trusting my forecast. You guys mean the world to me.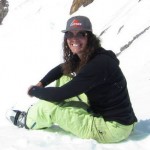 ---
Gorge Wind
Tonight is the CGWA end-of-season party at Springhouse at the Ruins, with music, slideshows by Grant Myrdal, and of course the presentation of the Gorge Windsurfing Awards. There will be food and beer available for purchase at the party – I guess you can think of it at Ruins, Round II, this week.
Also, the Rooster Rock cam done gone and broke, and the operator is looking for donations to buy a new camera. It costs $400, and the hosting service is $200/year. He's receive $200 so far. I gave him another $20. So, if you use the Rooster Cam, please kick down. Didn't know there was a Rooster Cam? Now you do, and remember, it's fun to look at mid-winter when it's blowing 70mph!
Speaking of blowing 70mph, it won't blow quite that hard today, but it's going to rip at Rooster. The 6am gradient was E .20, and that's big. Mid-winter big. Expect 35-40+ at Rooster Rock today, fading a little, but not much, this afternoon. Expect 28-32+ at Steven's Locks. Less at Home Valley and Viento, and less further east, but I suspect we'll see E 10-15 this afternoon between Swell and The Dalles. In addition to the 10-15 in central Gorge down on the river, we'll see increasing easterlies in the mid and upper valleys.
Tomorrow brings another round of east wind. 30-35 at Rooster, 26-30 at Steven's Locks. 5-10 in the rest of the Gorge and 10-15 up in the hills. Saturday looks like E 23-26 at Rooster and Sunday looks like E 21-24 at Rooster.
Out on the coast, we'll see side-offshore (NE) winds, making for gusty, but good wavesailing conditions. (north/central/south) Today: 15-20/20-25/15-20+, W 4@12. Tomorrow: 20/15-20/10-15, W 3@11. Saturday: 10-15/5-10/5-10, W 3@10.

Today's Gorge Wind – these are ranges for the average speed, not a predicted wind range. =)

Your favorite beach
Dawn
Patrol
9am-
11:30a
11:30a-
3pm
3pm-
dusk
Rooster's Rocks
E 30-35
E 35-45
E 35-45
E 26-30
Steven's Locks
E 26-30
E 28-32+
E 28-32+
E 24-28
Hatchery/White Salmon Sandbar (minus a few for Hood River)
E 5-10
E 5-10
E 9-12
E 10-13
Doug's, Lyle, Rowena
E 5-10
E 5-10
E 9-12
E 10-13
Rufus, etc.
light
light
light
light
Roosevelt, etc.
light
light
light
light
Temira's sail: 35-40: 2.9 / 30-35: 3.2 / 26-30: 3.5
23-26: 4.0 / 20-23: 4.5 less than 20: something bigger!
Tonia's kite: 35-40: 4m / 30-35: 4-6m / 26-30: 5-7m
23-26: 7-9m / 20-23: 8-10 / 15-20: 10-12 / 10-15: 13-15.
Gorge Weather
Today will be a sunny day. Temps will be in the mid 50's early and mid 70's in the afternoon. Tomorrow looks sunny and cooler, at least early: temps will be in the mid 40's early and in the low 80's in the afternoon. On Saturday, expect temps in the low 50's early and mid 80's in the afternoon.

White Sprinter Van of the Day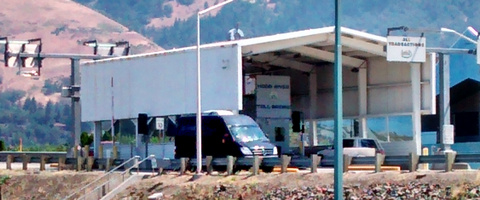 Road and Mountain Biking
Yesterday was the Post n' Pinot, and today is the Post n' Pint. And it's still dusty in Post, despite all those expectations of wet beverages. The road biking was mind-boggling good yesterday. We have to Save Vista Ridge!


The Clymb: free membership. Cheap gear.
Temira approves. Click to join.
River Levels / Fish Counts
The John Day Dam is reading 63-74kcfs. The Dalles Dam is putting out 76kcfs. The White Salmon is at 1.75′. If you plan on running the White Salmon yourself, remember that there is a riverwide log about 150 yards below Cave Wave. The Columbia River is 72 degrees, and because of that, the fish aren't biting. There were 45,000 Chinook, 8561 Coho, and 5500 Steelhead over Bonneville on Tuesday. Yesterday's numbers weren't up at 6am when I wrote this.
Events – email me if I've missed any outdoor-related events
In events this evening, there's the Post and Pint mountain bike ride at Dirty Fingers at 5:30. Show up prepared to ride hard, and show up prepared to get a free pint of beer for your effort. Also tonight at 5:30, there's a women's road bike ride at The Dalles City Cyclery. And finally tonight, the Columbia Gorge Windsurfing Association has a party at Springhouse Cellars from 6-10.
Coming up this weekend, there's the DoubleCross cyclocross race in hood river, so swing by and cheer on the locals. Mosier has their 100th birthday celebration happening Saturday and Sunday, and Dirty Fingers bike shop has their David Bowie-themed 8th anniversary party on Saturday night. Also Saturday, ther'es a cleanup at the headwaters of the Salmon River, meeting at Timberline at 9:30.
Have an awesome day today!
Temira