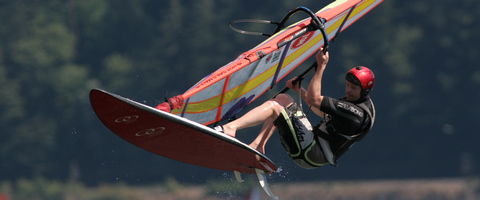 Random Morning Thoughts
I was at the Ruins the other night with my friend Terry, and this guy came up to us. We were a little worried, because, well, that's a long story. Anyway, this guy said, "Were you two out riding bikes and taking photos the other night?" Terry and I just started laughing. I pulled out my phone, and said, "Is this your Sprinter Van? Is this your Sprinter Van? Is THIS your Sprinter Van?" About 20 vans in, he said, "Hey, that's a DIFFERENT picture of my Sprinter Van." And we all started laughing and laughing and laughing. It was so funny and so sweet and so fun, and there was something really touching about our little conversation. I'm not sure what the point of that paragraph is… maybe… keep an open mind when random people come up and talk to you? Say hello to strangers?

Do you find this forecast useful? Hooray! It's pledge drive month!
Thanks for coming here for your forecast. It's time for the annual pledge drive! "WHAT?", you say, "I thought this was free!" It is, but it takes lots of time. It's my job, and you're my employers! Here's the deal: Every day someone has to pledge. If not, no website forecast the next day: only the people on the email list get their forecast. Want on that list? Make a donation. Do I save you gas? Find you more fun? Entertain you? The email list is not $99/year. Not $50/year. No, just $12.34 or more gets you on the list for the next year. Anything over the minimum feeds my coffee and bicycle addictions and makes me feel loved, and god knows we all need to feel loved. Do it via PayPal/CC by clicking on my photo. And thank you so much for your support. Don't PayPal? You can send a check to PO Box 841 in Hood River. Thank you for your support. It means the world to me.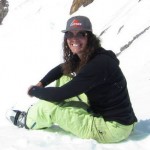 Tomorrow's forecast status:

Thank you BigAirDaveBrown for tomorrow's forecast!
And thank you all for using this forecast!
Today's Gorge Wind – these are ranges for the average speed, not a predicted wind range. =)

Your favorite beach
Dawn
Patrol
9am-
11:30a
11:30a-
3pm
3pm-
dusk
Rooster's Rocks
Too
windy
for this
today
Steven's Locks
17-20
20-23
24-28
24-28
Hatchery/White Salmon Sandbar (minus a few for Hood River)
24-28
28-32+
30-35
25-29
Doug's, etc.
17-20
23–>27
28-32+
30-35
Rufus, etc.
17-20
23–>27
30-35
28-32+
Roosevelt, etc.
17-20
23–>27
28-32
28-32
Temira's sail: 35-40: 2.9 / 30-35: 3.2 / 26-30: 3.5
23-26: 4.0 / 20-23: 4.5 less than 20: something bigger!
Tonia's kite: 35-40: 4m / 30-35: 4-6m / 26-30: 5-7m
23-26: 7-9m / 20-23: 8-10 / 15-20: 10-12 / 10-15: 13-15.
Gorge Wind
7:44 update: Holy crap. I just watched a huge tree crack and fall down in front of my house. I guess it's windy!
I wrote the entire wind forecast once, and then it disappeared. This is attempt two. Just a quick note on the iWindsurf Swell sensor: they changed it on Tuesday, and yesterday it was reading really high. It seems to be more accurate this morning, but yesterday's 29 reading had me on a 4.0, rather than on a 3.2 as per the old sensor.
Do not leave your small kite or small sail at home today. And if you want photos today, Grant Myrdal will be at the Hatchery this morning and probably at The Wall this afternoon.
At 6am, the gradients were (drum roll): .19 (pdx-dls), .09 (dls-psc), .57 (E. Pacific High-DLS). It's going to be really, really windy today. Expect a quick rise to 28-32 from Swell to Mosier this morning with periods of 30-35 during the day. By early afternoon, we'll have 30-35 at Doug's, Rufus, Celilo, etc, with Roosevelt joining the mix a bit later. Stevenson gets mid-20's today.
Tomorrow looks just a touch less windy. Call it 21-24 to start (more at Mosier), with a quick rise to 27-31 from Swell to Mosier, filling in from Steven's Locks to Rufus in the afternoon. There is an approaching cold front that may throw a wrench in tomorrow's gears in the afternoon, leaving us with gusty and unreliable wind, so if you can pick today or tomorrow, pick today.
Saturday suffers from the influence of that front, but miraculously, given that there are not-one-but-two wind events scheduled, the wind will blow at 22-25 or so through the whole Gorge, all day long. The first half of Sunday is up in the air, but we'll see some low twenties or better if today's forecast is correct.


Advertising Worth Reading
Cascade Acupuncture Center

Cascade Acupuncture Center is open 6 days per week (Saturdays in Hood River) between their three Gorge locations: Hood River, The Dalles and Stevenson. They work as a team of Licensed Acupuncturists, Licensed Massage Therapists and Office Staff, offering Acupuncture, custom Chinese herbs, allergy elimination, and massage. You can get a free 15 minute consultation and stress reduction treatment and insurance check. Heal faster from sports injuries. Have less pain. Go visit CAC.
Gorge Weather
It's nice and cool with relatively low humidity this morning, so open your windows and let Mother Nature's air conditioning in. Temps will be in the mid 60's this morning and upper 70's to low 80's this afternoon. Tomorrow starts with temps in the upper 50's, rising to the upper 70's. Saturday looks just like Friday, except much muggier and possibly a little cloudy. Ok, the only part of Saturday that looks like Friday is the temps.
Road and Mountain Biking
Who cares? The gradient is .19 this morning! It's too windy to ride your bike, especially at Syncline, where you'll get blown off the trail! Speaking of, the only time I cried on a bike was at Syncline on a day that was as windy as today. Just a reminder: if you are traveling forest roads (including those in Post Canyon), you must carry a gallon of water and a shovel or a 2.5lb fire extinguisher to be in compliance with the law.

The Clymb: free membership. Cheap gear.
Temira approves. Click to join.
River Levels / Cheezburger update
The White Salmon is at 2.5′. I didn't hear anything from Cheezburger yesterday, but did you know he rides snoblades a lot? The Klickitat is at 1070cfs. The John Day dam is putting out 130-151kcfs and The Dalles dam is reading 144kcfs. Columbia river temp is 68 degrees at The Dalles Dam.
Events – email me if I've missed any outdoor-related events
Today's the first day of the Ft. Dalles Pro Rodeo, and that continues through Saturday. Or maybe tomorrow is the first day, and it continues through Sunday. There is conflicting information out there, including on the actual Ft. Dalles Days website. Anyway, there's definitely pro rodeo in The Dalles on Saturday! This evening is the Post n Pint bike ride at Dirty Fingers in Hood River, where you ride fast for two hours to earn a free pint of beer. That's at 5:30. The Dalles City Cyclery has a women's road ride at 5:30. And last tonight, at 6:30 in White Salmon, there's free community yoga at Yoga Samadhi.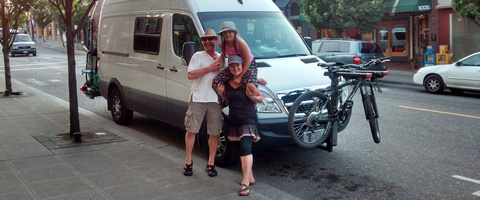 Coming up this weekend, there's windsurfing racing at the Event Site in Hood River both days, including a stop from the US Windsurfing National Tour. On Saturday at the Sandbar Big Winds is having "Kite with the Pros" day with free clinics and technique demos by the pros. That should be fun spectating if you're not a kiter, and great for learning new tricks if you are.
Trout Lake hosts the Wild Woman trail marathon on Saturday, and The Dalles kicks off the Race Across Oregon 520 mile bike race. Saturday night is the movie ET at Movies in the Park. Hell yeah, ET on the big screen outside in the park. Yay! Don't forget Reese's Pieces!
Have an awesome day today!
Temira