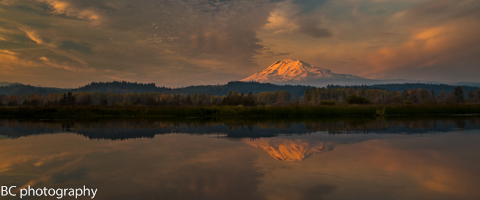 Random Morning Thoughts
I want to talk about defiance today. Actually, I don't. What I really want to do is just say, "F this," and go back to bed and read a book all day.
This brings me to Marshawn, and defiance. The guy doesn't like to talk to the media, and the NFL has fined him $100,000 so far this year for not talking. In a brilliant move, Marshawn, in the course of 48 hours, gave an interview to the "real media" in which he said nothing more than, "I'm just here so I won't be fined," varying his intonation in response to the questions (masterful, I think), and then gave an interview to Skittles (yes, the candy), in which he happily answered a series of ridiculous questions.
This brings me to my point. No matter what happens around us, no matter what we are compelled to do, there is one thing we always have: the power to speak, and the power to not speak. (Well, we also have the final power to not eat, but that's truly a last resort for the hopeless and helpless.) Defiance. You have a voice, and you have the right to not speak. Use your voice. Or don't use it. Sometimes silence and a scathing look is more powerful than all the words in the world.

Thank you for using this forecast!
Click on my photo to support it with a donation.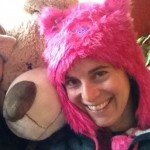 Thank you for using this forecast. Does it save you time, gas money, or help you find more wind, powder, or just plain fun stuff to do? Please make a donation to keep it going! Use it here for free or get on the mailing list for wind for the summer and Mt. Hood snow in the winter. Just click on my photo to donate. The email isn't $99/year. Not $50/year. No, just $12.34 or more gets you on the list for 12 months, and sometimes there are cool prizes. Donate via PayPal/CC by clicking on my happy photo below. Don't PayPal? You can send a check to Temira @ PO Box 841 in Hood River. Thank you for your support, and thank you for trusting my forecast. You guys mean the world to me.
---
Mt. Hood Snow Forecast – 5000′

4a-8a
8a-12p
12p-4p
4p-8p
8p-4a
Today
Tomorrow
The day after
Mt. Hood Snow
El Nino is continuing to wreak havoc on the West Coast with multiple resorts closed due to low snow conditions. Our resorts are still limping along, and that's what they'll have to keep doing with the forecast for the next week not looking snowy.
Today looks high overcast on Mt. Hood with the slightest chance of just a few sprinkles. The free air freezing level (FAF) will be around 8000′ all day with light SW wind and 5000′ temps around 40 degrees. Tomorrow (Friday) looks sunny with the FAF at 8000′ early and 9000′ in the afternoon with 5000′ temps in the low 40's. Expect a sunny morning on Saturday with high clouds in the afternoon. The FAF will be 9000′ and the wind will be NW 10-15 early and W 10 in the afternoon.
The next weather system hits on Super Bowl Sunday. Yesterday's model run showed over 1" of moisture, but they're showing about half that today. If the runs keep halving the moisture, we'll be into the "sprinkles" category soon… Anyway, the snow level on Sunday will be around 8000-9000′. As of right now, the sprinkles look to start around 10am, becoming heavier in the afternoon and evening. However, given the strong ridge of high pressure in place before the system hits, it's likely it'll slow down. Either way, the p-type will be rain initially, switching to rain mixed with snow after most of the moisture has passed.
You gotta hand it to the grooming crews at the resorts for keeping the hills open as the snow melts.

Gorge Wind
There's a big east gradient this morning, .17, but the east wind isn't nuking quite yet. iWind/iKite is reporting 27mph at Rooster and 9 at Stevenson. Expect the east wind to pick up to 35-45 today at Rooster. Tomorrow looks like E 30-40 at Rooster. Expect similar easterlies on Saturday. Looks like we'll see a one-day shot of northerly coast wind tomorrow: 15-18 at the central coast and 25-30 at the south coast.

Gorge Weather
I woke up really late this morning, which means I didn't have to go outside to see if it was cloudy. I just looked out the window. It's cloudy, but the Nothing has moved up a thousand feet or so. It's high overcast on the mountain. I suspect the Nothing will break up this afternoon. Expect temps in the low 40's early and the upper 40's in the afternoon. No rainbows. No unicorns.
The Nothing returns on Friday and probably doesn't leave during the day. Temps will be in the upper 30's early and the mid 40's in the afternoon. Ditto for Saturday, except the Nothing will probably break up in the afternoon.

White Sprinter Van of the Day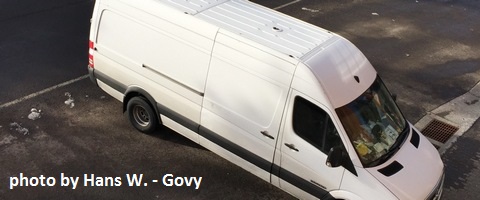 Road and Mountain Biking
Yes, the dirt is good. Post, however, was very muddy yesterday according to reports. That means you're riding Syncline or Hospital or Nestor or Gorge 400. Everyone seems to be doing the right thing and not riding Whoopdee, because I've heard no reports. Still wondering if it's muddy or not.


The Clymb: free membership. Cheap gear.
Temira approves. Click to join.
Upcoming Events
Today is Thursday. That means you can do a community yoga class at Yoga Samadhi in White Salmon at 6:30pm. Tomorrow morning is the Sunshine and Rainbows 10 Speed Coffee run at 7am. Do the run (with a fun crew of people), and you'll get a free cup of coffee and a donut.
Have an awesome day today!
Temira