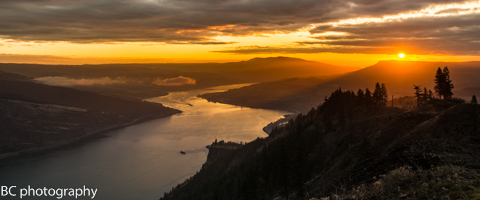 Random Morning Thoughts
I was brushing my teeth the other morning. I do that a lot. I really like having clean teeth. Anyway, I digress… I was brushing my teeth and the bristles massaging my gums felt really good. I'd never noticed that before. I said to myself, "What's different today that brushing my teeth is rather enjoyable instead of being a simple task needing completion?"
I realized I was totally in the moment. I wasn't thinking about my next task. I wasn't even thinking about brushing my teeth. I wasn't worrying about all the things on my plate. I wasn't doing anything but brushing my teeth, and brushing my teeth was lovely and peaceful and all I needed in that moment.
Thinking about that makes me wonder how much more enjoyment there could be in every mundane task if we can just be in the moment, doing that task and nothing else. It's something to strive for, I suppose, without thinking about it too much and ruining the moments. =)

Thank you for using this forecast!
Click on my photo to support it with a donation.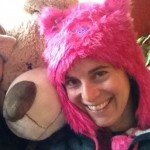 Thank you for using this forecast. Does it save you time, gas money, or help you find more wind, powder, or just plain fun stuff to do? Please make a donation to keep it going! Use it here for free or get on the mailing list for wind for the summer and Mt. Hood snow in the winter. Just click on my photo to donate. The email isn't $99/year. Not $50/year. No, just $12.34 or more gets you on the list for 12 months, and sometimes there are cool prizes. Donate via PayPal/CC by clicking on my happy photo below. Don't PayPal? You can send a check to Temira @ PO Box 841 in Hood River. Thank you for your support, and thank you for trusting my forecast. You guys mean the world to me.
---
Mt. Hood Snow Forecast – 5000′

4a-8a
8a-12p
12p-4p
4p-8p
8p-4a
Today
Tomorrow
The day after
Mt. Hood Snow
When I got up this morning, it was 37 degrees and snowing at Mt. Hood Meadows, a frustrating situation, because it gives the look of impropriety. Steep temperature gradients will do that – it'll be truly snowing up high. The snowflakes will fall, and won't melt before they enter the above-freezing air. And then we have snow at improbable temps. Anyway…
Expect sprinkles today, possibly mixed with some snowflakes, but likely not. The snow level will be 7000′ all day. At most, we'll see .1-.2" water value (WV), but we probably won't even see that much. Wind will be W 10-15 all day. The showers will decrease in the afternoon for a good chance of rainbows.
Friday looks cloudy to start with a few sprinkles possible. Heavier showers arrive in the afternoon. The snow level will be 7000′ early and 9000′ in the afternoon. It's hard to say exactly how much rain we'll see. Areas of north of us will get hit by yet another tropical atmospheric river. Luckily, we'll be to the south of the bulk of the moisture. So, let's say up to .5" water value between 4am Friday and Saturday morning. Wind will be W 20 in the morning and W 25 in the afternoon.
A few raindrops may linger early Saturday morning, but the sun will come out by midday. The free air freezing level will be an improbably 12,000′, with 5000′ temps nearing 50 degrees. Wind will be W 30 in the morning and W 40 in the afternoon. Expect sunshine and temps nearing 60 on the mountain on Sunday with W wind at 30mph.

Gorge Wind
It's not quite nuking in the Gorge this morning with iKite/iWind reporting 39mph at Rooster and 19mph at Steven's Locks. Expect the wind to fade to 20-25 at Rooster this afternoon. Tomorrow starts with E 20-25 at Rooster and backs off to E 15-20. As of right now, it looks like we'll see light wind in the Gorge this weekend.

Uniquely Portland ReRack is a great resource for all your car rack needs. ReRack buy, sells and trades all Yakima and Thule parts. Free advice and basic installation is always part of the deal. Right now ReRack is having a truckload sale on new Yakima Rocketbox Pro models get a great deal on a new box while they last. All Rocketbox Pro models feature double sided opening, quick mounting hardware and a lifetime warranty. Rocketbox Pro 12 now just $199! Rocketbox Pro 11 now just $279 great for skis. Rocketbox Pro 14 just $299 great for snowboards
Gorge Weather
It's cold and cloudy with a few drips of drizzle this morning. Nice. Better than Nothing, I suppose! Expect cold drizzle today in the form of sprinkles and intermittent showers. Temps will be in the mid 30's early and the mid 40's this afternoon. Rainbow chances are 42%.
Friday looks partly to mostly cloudy with occasional raindrops early and more raindrops after 1pm. Temps will be in the upper 30's early and the low 50's in the afternoon. 48% chance of rainbows. We'll start off cloudy or partly cloudy on Saturday, but we'll likely end up with sun. Temps will be in the mid 40's early and the mid 50's in the afternoon. Ditto on Sunday. If you'd like to be warm on Sunday, get to the south coast, or get above the inversion, where temps will be 60-70 degrees. Yep.

White Sprinter Van of the Day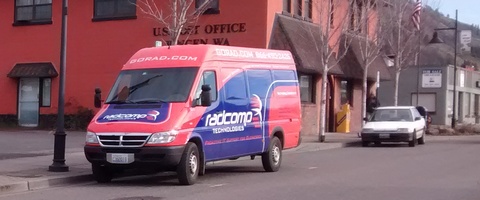 Road and Mountain Biking
I took a lap on the Gorge 400 yesterday, and it was in perfect shape, other than the 3 or 4 trees down. Next time I'll bring my Silky Big Boy and get those trees off the trail. With more rain falling from the sky today, Post and Whoopdee will continue to be muddy. Syncline will continue to have a stream down the doubletrack, meaning you can challenge yourself by riding up Maui (takes the same amount of time and twice as much effort).


The Clymb: free membership. Cheap gear.
Temira approves. Click to join.
Upcoming Events
Today is Thursday, and there's community yoga, free or by donation, at Yoga Samadhi in White Salmon at 6:30. Tomorrow morning is the sunshine and rainbows 10 Speed Coffee (and donut run), where 4.5 miles of jogging (starting at 7am at the coffee shop) gets you a free donut and coffee. On Saturday morning at 8am, the Tri Club has a Post Canyon run at 8am, and Dirty Fingers has the Cold Lap cyclocross ride at 3pm. Meadows has a free Nordic ski demo day on Saturday.
Have an awesome day today!
Temira