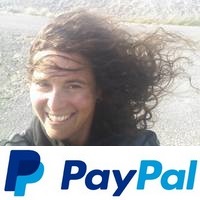 Thank you for using this forecast. Like it? Find it useful? Support it (and me!) by sending some cash my way. Why? It takes me an hour or two each morning to produce this, and it makes your life better, safer, and more fun. That's worth something! You can get the email version sent to you. Not $99 a year. Nope. Not $49. Just $12.34 or more gets you a subscription. Click below to give financial support. Thank you!!
Credit card payments click here – – – – – – – – – Click here to use your PayPal
Venmo: @theGorgeismyGym
Snail Mail: PO Box 841, Hood River, Oregon 97031
(note: I am not a non-profit entity. The only way to accept credit cards with a user-defined amount is to use the 'donate' button. Thanks for understanding!)

Auto-renewing subscription. New! Awesome!
The Forecast
Mt. Hood Snow Forecast – 5000′

4a-8a
8a-12p
12p-4p
4p-8p
8p-4a
thursday
4000′->3000′
Friday
3000′->1000′
Saturday
1500′->0′
Mt. Hood Weather Forecast
Precipitation on Wednesday night arrived in the form of a mix, much of it rain at 5000′. Temps will keep dropping through the day on Thursday, taking the snow level down as another round of precipitation arrives. From Friday through the middle of next week, if the forecast doesn't change, we're looking at mostly dry weather.
For Thursday, the day starts with clouds and intermittent orographic (terrain-enhanced) snowfall. Snowfall increases midday with the arrival of the next weather system. Expect strong wind all day long, making this sure to be a storm riding day. The snow level will be 4000′ early. It'll fall to 3000′ mid-afternoon and stay there, a boon for the Nordic skiing areas. Snowfall will amount to about 0.2" water value (WV) before 4pm, for 2" of new. Another 0.6" to 0.8" WV falls overnight, for about 6-8" of regular old normal Cascade snow at 5000′. Wind will be W 40 all day long, dropping to W 30 after midnight. That could be windy enough to slow down some lifts. Friday morning starts with snow flurries and ends up sunny. Call it the first bluebird powder day of the season, although the snow won't really be light enough to be called "powder" by anyone not from the PNW. The snow level will be 3000′ during the day, 2500′ in the evening, and 1000′ overnight. Just a trace of snow will fall in the morning before the sky turns clear. Wind will be W 30 early, W 20 in the afternoon, and WNW 20-30 overnight.
Saturday looks clear and sunny. The free air freezing level will be 1000′-1500′ all day, dropping down to the surface in many locations overnight as cold air arrives from the NE. No precipitation of any type for the mountain Saturday. Just sunbeams. Wind will be WNW 20-30 early, NW 10 in the afternoon, and NW 15 overnight. Other than a few flurries on Sunday night, mountain weather looks to remain clear and cold through the middle of next week.
Gorge Wind Forecast
Thursday morning is a transition time for the wind. Easterlies in the central Gorge combine with westerlies at Rooster and Far east in the morning. By midday, the wind should pick up to 10-13 everywhere except the far east, where the wind rises to very gusty 18-25. River flow is 102kcfs and temp is 45 degrees. Friday brings 10-13mph westerlies at Rooster and Arlington with light westerlies everywhere else. Saturday starts with light west wind. Cold air arriving from the NE turns the flow to light easterly by midday.
COAST, JONES, SAUVIE'S: Detailed forecast is on winter break.
Hood River Weather Forecast
Cloudy, showery weather this morning becomes partly cloudy and showery as the day goes on. Temps will be in the mid 30's early and upper 40's later. Light west wind. 99.9% chance of rainbows. Friday looks mostly cloudy with scattered sprinkle. Temps will be near 40 early and in the upper 40's later. Light west wind. 93% chance of rainbows. Saturday looks cloudy early and partly cloudy later. Temps will be in the mid 30's early and low 40's later. Light west wind early. Light east wind later. No rainbows. Colder temps and dry weather stick around through the middle of next week.
Looking for a complete Columbia Gorge forecast? Looking for more humor in your weather? Obscenities? You're looking for my TATAS: Temira's Awesome Travel Advisory Service on Facebook.
Road and Mountain Biking
Reports say that Hospital Hill is a freeze-thaw mess up top. That means Whoopdee is likely the same as may be Post Canyon. Try Syncline for the best results. Gravel grinding on the dirt roads is also a good option, as is road biking the Petersburg Loop in The Dalles.
Upcoming Events
There are several Tai Chi classes at the Hood River adult center during the day. In the evening, there's pickleball at 5 at The Dalles Readiness Center. There's $5 yoga at Samadhi in White Salmon at 6, Tai Chi at Our Savior church in Bingen at 6, and Zumba at 6:30 at Mid-valley elementary. At 7am on Friday, there's the Kickstand Coffee Run, where jogging or walking 4 miles gets you a free cup of coffee and a donut.
White Sprinter Van of the Week!
Click here for the White Sprinter Van map of the world!!!
Random Morning Thoughts: on vacation.
Click here for the full events calendar.
Have an awesome day today!
Temira