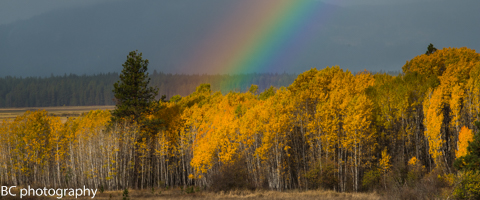 There's finally, now that it's mid-March, some snow to talk about in the Mt. Hood forecast. The pattern change the talking heads were talking about a month ago seems to have manifested. Looks like it might be time to dust off your skis or snowboard and make plans to come play on Mt. Hood. Continued below the chart…
Mt. Hood Snow Forecast – 5000′

4a-8a
8a-12p
12p-4p
4p-8p
8p-4a
Today
8000-9000'
Tomorrow
9000'–>6000'
The day after
5500–>3500'
Today will be a partly cloudy day. The free air freezing level (FAF) will be 8000-9000′. The wind will be SW 15 early and SW 25 in the afternoon. Today is the most boring day of the forecast; Mother Nature steps up her game starting tomorrow afternoon.
Expect a clear start to Friday with clouds arriving mid-morning and precip starting around 8pm, maybe as late as 11pm. This is a quick-moving system, and models are struggling with the precip amounts. At this point, I'm predicting .5-.7" water value (WV) between 8pm Friday and 5am Saturday. The snow level on Friday will be 9000′ early, 7000′ in the afternoon, and then will fall to 6500′ around 11pm and 6000′ after midnight. This means we'll likely see mixed precip at the ski area base elevations with 3-6" above 6500′. Better than nothing! Wind on Friday will be SW 20-25 for much of the day, rising to SW 40-50 in the afternoon and dropping to SW 35 overnight.
At this point it's looking like we'll see orographic (terrain-enhanced) snowfall mixed with sunbreaks during the day on Saturday, followed by clear sky or high clouds overnight. Total precip will be .3-.5" WV between 5am and 5pm with the snow level at 5500′ early and 3500′ in the afternoon. Call that 3-5" of new snow. Wind on Saturday will be SW 30-35 early and W 40 after noon.
Sunday looks partly cloudy with snow and/or mixed precip after 8pm. The FAF will be between 5000′ and 6000′ and the wind will be SW 25. Models are forecasting 1-1.5" WV between Sunday night and Tuesday morning, with the snow level at or below 5000′ for much of the period. If nothing changes, we could see a foot or more of new snow in that period. But that's a long ways out to be taking a stand on the weather…

Support the forecast – Donate!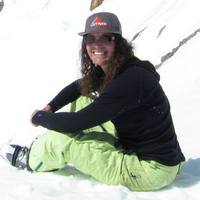 Thank you for using this forecast. Does it save you time, gas money, or help you have more fun in your life? Make a donation to keep it going! Use it here for free or get on the mailing list for wind for the summer and Mt. Hood snow in the winter. Just click on my photo to donate via PayPal or credit card. The email isn't $99/year. Not $50/year. No, just $12.34 or more gets you on the list for 12 months, and sometimes there are cool prizes.Don't PayPal? You can send a check to Temira @ PO Box 841 in Hood River. Thank you for your support, and thank you for trusting my forecast. You guys mean the world to me.
---
Gorge Wind
There's a light east gradient this morning with easterlies in the 10-15 range at Rooster. Those will fade and turn to west 13-16 from Steven's Locks to Mosier after 2pm. Tomorrow looks light and variable in the morning with W 5-10 in the afternoon. Expect west wind at 10-13 with rain on Saturday morning, picking up to W 28-32 east of Hood River in the afternoon, with 30+ possible at Doug's, Maryhill, and Arlington. The western Gorge (Steven's Locks – Hood River) will be rainy on Saturday morning and partly cloudy in the afternoon with gusty westerlies in the 13-16 range, possibly stronger mid-afternoon.

Random Morning Thoughts
I sat at my desk and struggled for quite a while this morning with what to say here. I've been thinking a lot about human touch in a healing context lately. My thoughts aren't organized yet, but I can say that touch is powerful. Talking seems to tap into one part of consciousness, and touch taps into a deeper, older, and for me, more powerful part of the unconscious.
Touch can be incredibly comforting, and it can also raise all sorts of disturbing emotions. In that way, it's much like the sense of smell – a scent that reminds us of another time and another place can bring up a set of emotions totally unrelated to the here and now.
Anyway, I'm not sure where I'm going with this, but I think we all have an innate need for contact with other humans. Sadly, that need gets distorted by early childhood experiences, and that causes some people to reject the very thing that would help them heal. I don't have a point with this… it's just on my mind. Maybe we can all go and ruminate on the topic today and come up with a point. In the meantime, I send you a big, crushing bear hug if you are open to such things.
(don't forget that you're supposed to be writing down something you love about yourself each day this month and putting that nice thought in a mason jar for later…)

Gorge Weather Forecast
It's partly to mostly cloudy outside my window this morning, and that's what we'll see for much of the day today. Temps will be in the upper 30's early and the upper 60's in the afternoon. Light west wind in the afternoon, no rainbows. Tomorrow starts off clear, becomes cloudy, and ends up wet after the sun goes down. Temps will be in the low 40's early and the mid 60's in the afternoon. Light wind. No rainbows. Saturday looks rainy in the morning and sunny in the afternoon. Temps will be in the low 50's early and the upper 50's in the afternoon. Strong west wind. 99% chance of rainbows. Sunday looks dry early and rainy in the afternoon.

White Sprinter Van of the Day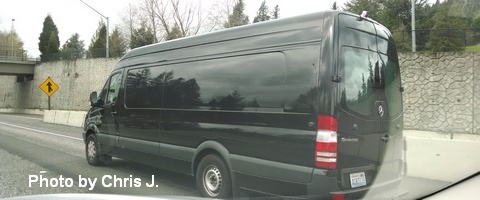 Road and Mountain Biking
I got a note from Steve Dunn saying that Whoopdee is good right now, and will be good tomorrow also. But he requests that you stay off it starting Saturday when the rain will turn the trail into a sensitive, muddy mess. Hospital Hill, as I mentioned yesterday, is full of cows. No dogs. No, your dog cannot come to Hospital Hill until the cows are gone. No parking at the Spring Street Corral. Today will be lovely for road biking, but be aware of increasing light west wind in the afternoon. Also, you may want to get your high-elevation rides in today and tomorrow because the snow level is dropping to 4000′ or so starting Saturday, and the high elevation road rides may disappear.


The Clymb: free membership. Cheap gear.
Temira approves. Click to join.
Upcoming Events
Today is Thursday. There's community yoga (free/by donation) at Flow at 8am and at Yoga Samadhi at 6:30pm. Coming up tomorrow, there's a Save the Baby Trees work party on the Kleeway meeting at Family Man at 10am. There's also the amazing 10 Speed Coffee Run at 7am (meet at the 10 Speed on State and 13th), where a 4.5 mile jog gets you free coffee and donuts. There's a trail run with the Tri Club at 8am in Post Canyon on Saturday.
Have an awesome day today!
Temira