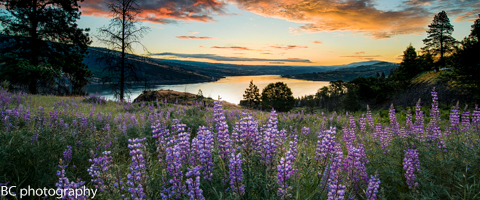 It's a cloudy start to the day on Mt. Hood. Expect clouds this morning with a chance of flurries after 1pm. There's not a lot of moisture at high elevations, so we may even see clear sky above low moisture-bearing clouds. The snow level will be 6500′ early, dropping to 4000′ by 1pm. We may just see flurries, and we may see as much as .1" water value (WV) tonight. Up to 1" of snow is possible. Wind today will be W 15 early and WNW 20 in the afternoon. Continued below the chart…
Mt. Hood Snow Forecast – 5000′

4a-8a
8a-12p
12p-4p
4p-8p
8p-4a
Today
6500'–>4000'
Tomorrow
3000'–>2000'
The day after
1500'–>0'
Looks like we'll see a mix of clouds, clear sky, and a few flurries tomorrow. Minimal (if any) snow accumulation. The snow level will be 3000′ early and 2000′ in the afternoon. Wind will be NW 20 early and NNW 20 in the afternoon.
We might see a few mid level clouds and flurries on Saturday, and we'll definitely see some sun mixed in, especially as the air mass dries and cools late in the day. The snow level will be 1500′ for much of the day, dropping to the surface overnight. Wind will be N 20 early and NE 25+ in the afternoon. Sunday looks clear and cold with temps in the teens to low 20's at 5000′.
The long-range models show dry weather through the middle of the week, and then there's chaos and little agreement, but the folks at NOAA are saying they're leaning toward a wet, rather than dry, eventual outcome. But that's fully a week out, so enjoy the sunshine between now and then.

Thank you for using this forecast!
Click on my photo to support it with a donation.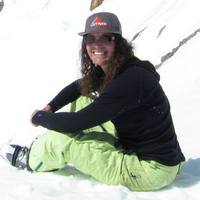 Thank you for using this forecast. Does it save you time, gas money, or help you find more wind, powder, or just plain fun stuff to do? Please make a donation to keep it going! Use it here for free or get on the mailing list for wind for the summer and Mt. Hood snow in the winter. Just click on my photo to donate. The email isn't $99/year. Not $50/year. No, just $12.34 or more gets you on the list for 12 months, and sometimes there are cool prizes. Donate via PayPal/CC by clicking on my happy photo below. Don't PayPal? You can send a check to Temira @ PO Box 841 in Hood River. Thank you for your support, and thank you for trusting my forecast. You guys mean the world to me.
---
Gorge Wind
Sounds like quite a few people got out on the water yesterday. That's nice to hear! We're starting off with a west gradient at .04 this morning. As a weak weather system moves in this afternoon, we'll see the wind build to gusty W 18-22 from Steven's Locks to Doug's. Tomorrow starts off with W 15-18 and picks up to W 23-26+ through the whole Gorge. Expect light westerlies on Saturday morning with easterlies building in the afternoon. This is the kind of setup that leads to east wind through the whole Gorge. Expect E 40-50ish on Sunday at Rooster.

Random Morning Thoughts
I was having a conversation yesterday with someone (I'll let y'all guess who) about the decision-making process of what to share with whom and when. She said, "This is something new for you, right? Normally you just tell everyone everything, yeah?" I was kinda baffled and asked her where she'd gotten that idea. "Well, you tell everyone all your stories on your blog, right," she said, and listed off a few very personal things that I share with only my closest friends.
Uh, no. I try my very best to speak in generalities here, and to touch on things that affect all of us or many of us, or maybe just a few of us. She'd made an assumption or an inference based on goodness knows what, and hadn't checked it out with me!
And that brings me to assumptions and inferences. We humans tend to fill in the blanks in our interactions based on our own experiences and expectations. With careful watching, we can notice when we do that and stop and check in. For example, if someone says to me, "I hate exercising," I might reply with, "Yeah, I can see why you would," with the assumption they don't like the pain that comes along with a good workout. But maybe that person doesn't like working out because they hate sweating, or maybe working out at a gym makes them feel worthless because they're slower/fatter/able to lift less than people around them, or maybe exercise time takes them away from the family, or maybe … the list goes on.
So, and I'm pretty sure I've mentioned this before, see if you can watch yourself making assumptions. When you realize you've put your own experience into another person's world, check in with them. You can even say, "I hate exercising because I hate that it doubles the amount of laundry I have to do. Why do you hate exercising?" Doing this will not only bring you closer to the other person, but it will let them know you're really listening. That is all. Have a nice day. Don't forget to watch for assumptions.

Gorge Weather Forecast
We're starting off with another partly cloudy and just plain lovely day in the Gorge today. Clouds move in this afternoon, and a few sprinkles may fall after 1pm. Temps will be in the upper 40's early and the low 50's this afternoon. Rainbow chances today are 38% due to low precipitation probabilities. Tomorrow looks partly cloudy with a very slight chance of showers. Temps will be in the low 40's early and the upper 40's in the afternoon. 17% chance of rainbows.
We may see some Nothing on Saturday morning before the air dries out with the approach of continental air in the evening. Temps will be in the mid 30's early and the upper 40's in the afternoon. Models suggest we'll get hit with a backdoor shot of cold air on Sunday morning. NOAA's temps forecast says 32 degrees for a low, but the 12k surface temps suggest low to mid 20's. Whatever happens, be prepared for frost on Sunday and Monday morning.

White Sprinter Van of the Day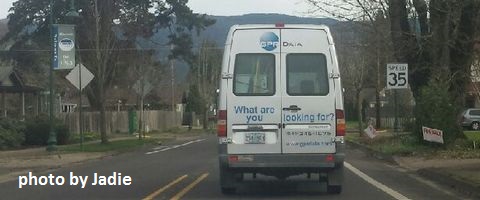 Road and Mountain Biking
Yes, the dirt is epic everywhere but Whoopdee. The roads are mostly open too, a totally ridiculous reality for this time of year. If you are going road biking, expect increasing, but not nuclear, west wind today. Tomorrow afternoon looks too windy for pleasant road biking. Saturday brings lighter wind for you roadies. Sunday looks like strong easterlies.


The Clymb: free membership. Cheap gear.
Temira approves. Click to join.
Upcoming Events
If you want to play today, you'll find community yoga at 8am at Flow, and there's community yoga at 6:30pm at Yoga Samadhi. Looking ahead to Friday, there's the Sunshine and Rainbows 10 Speed Coffee run at 7am at 10 Speed. In the evening, Helping Hands has the Aporkopalyspe, an all-bacon festival featuring dishes by many restaurants. $20 gets you in the door, and all proceeds benefit our local women's shelter. Friday night is also an HRATS fundraiser at the Lumberyard in Portland, 5pm to 10pm, with 50% of admissions going to HRATS.
Have an awesome day today!
Temira