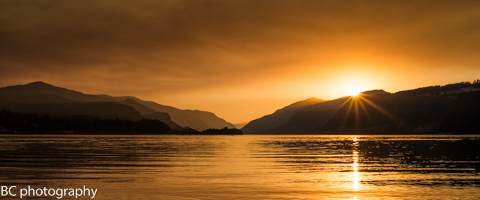 Looks like we'll see plenty of sun in the Mt. Hood forecast for the next several days. Good thing, because this is officially the Mt. Hood sun forecast now. Sadly, we'll have high clouds today that filter the power of the sun, but don't you worry. The sun will return, likely by this afternoon, and you will be able to ski in shorts and a t-shirt this weekend, if you like. Continued below the chart…
Mt. Hood Snow Forecast – 5000′

4a-8a
8a-12p
12p-4p
4p-8p
8p-4a
Today
8000'–>9000'
Tomorrow
9000'–>10,000'
The day after
10,000'
Today starts with high clouds. Those clouds will likely stick around for much of the day, but they won't make any precip. If you see snowflakes today, you are higher than the clouds. The free air freezing level (FAF) will be 8000′ early and 9000′ in the afternoon with max temps at 5000′ in the mid 40's and W wind at 15mph all day.
Expect a sunny day on Friday (after a few high clouds early) with the FAF at 9000′ early and 10,000′ in the afternoon. Temps at 5000′ will max out in the upper 40's and the wind will be SW 10 early and W 20 in the afternoon. Expect sunshine on Saturday and Sunday with the FAF at 10,000′ and 5000′ max temps around 50 degrees. Wind those two days will be W 15ish.

Click on my photo to donate and support this forecast.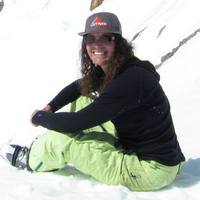 Thank you for using this forecast. Does it save you time, gas money, or help you find more wind, powder, or just plain fun stuff to do? Please make a donation to keep it going! Use it here for free or get on the mailing list for wind for the summer and Mt. Hood snow in the winter. Just click on my photo to donate. The email isn't $99/year. Not $50/year. No, just $12.34 or more gets you on the list for 12 months, and sometimes there are cool prizes. Donate via PayPal/CC by clicking on my happy photo below. Don't PayPal? You can send a check to Temira @ PO Box 841 in Hood River. Thank you for your support, and thank you for trusting my forecast. You guys mean the world to me.
---
Gorge Wind
It's a light wind start to the day today, and if it were summer, there would be people out wakeboarding and rowing and fishing. However, it's winter, and it's a few degrees below freezing, and the watersports people are curled up in bed with their teddy bears. Can you blame them? Anyway, we'll see light wind this morning picking up to W 12-15 this afternoon from Steven's Locks to Mosier.
Tomorrow looks epic if you like no wind. Expect E 5-10 in the morning and W 5-10 or less late in the afternoon with glassy conditions midday. Saturday starts out glassy or with very light westerlies and picks up to W 5-10 in the afternoon. Not much more happens on Sunday.

Random Morning Thoughts
I checked my email first thing this morning, and someone had sent me an email about a bro-hug that turned into an accidental bro-butt grab. It was a cute story, and it got me thinking about butts. When I was a kid, people called me "fat ass". Sure, I was chubby, but the truth is, I'm gifted with badonkadonk.
I didn't like my big butt for a long time.
Then I started working at an establishment where the peons created a holiday of closeness. On Sundays, everyone who worked there would smack the butt of all willing participants. Note: only willing participants participated.
I was young. I played along. I smacked all kinds of butts. Big butts, hard butts, soft butts, flat butts, jiggly butts, saggy butts, and plain-old-butts. Know what I learned? I like big butts. It's pretty hard to hate your own big butt when you like somebody else's big butt.
And that brings me to my point, which is not about butts. If there are things you like about other people, you might just see those things in yourself too. See if you can notice what you admire and respect and love about others. See if you have the same qualities, and if you do, give yourself the same love and admiration and respect you give the people in your life. Whether it's butts, intelligence, kindness, sass, wit, strength, generosity or whatever. If you like it in others, make sure you like it in you.
(And don't forget that you're supposed to write down something you love about yourself and stick it in a mason jar each day this month…)

Gorge Weather Forecast
It's a high overcast start to the day with sub-freezing temps. We'll probably see high clouds all day today with max temps in the upper 50's. Light wind. No rainbows. Tomorrow may start with some high clouds but will become clear and sunny. Temps will be in the upper 30's early and the mid 60's in the afternoon. Light wind. No rainbows. Saturday and Sunday both look sunny and warm, with temps in the low 40's early and the mid 60's in the afternoon with light wind.

White Sprinter Van of the Day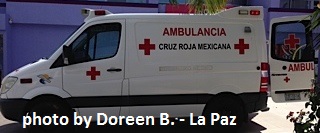 Road and Mountain Biking
I keep saying that Post is freeze-thaw in all the exposed / clearcut areas, and I keep seeing people with mud-covered bikes leaving Post or complaining about Post. Guys, Post is not rideable right now, unless you stay completely under the trees. The damage you're doing may be unrepairable. Do not ride Whoopdee. It's more sensitive than Post. Do not ride Millennium or Sidehill Dodger. I didn't talk to anyone who rode Syncline in the last couple days, but I heard it was fine on Sunday, and we had freeze-thaw in other places then too, so lower Syncline might be okay. Nestor is definitely okay.
Or you could ride your road bike or cross bike, because the road biking is going to be off-the-charts good through Sunday. And remember, The Dalles Mountain 60 ride is coming up on the 14th. And the Gorge Roubaix is the 28th and 29th.


The Clymb: free membership. Cheap gear.
Temira approves. Click to join.
Upcoming Events
There are two community yoga classes today: one at 8am at Flow in Hood River and one at 6:30pm at Yoga Samadhi in White Salmon. There's also, for those of you interested in free food, a lecture on gleaning in the Gorge at Springhouse Cellars at 5:30pm tonight. Tomorrow morning at 8am, it's the 10 Speed Coffee run. Show up at the coffee shop on 13th and State at 7am, run for 45 minutes, and earn free coffee and a donut. Also tomorrow, there are multiple groups of roadies hitting up Three Summits (Lost Lake, Vista Ridge, and Cooper Spur), so it's a good day to ride any of those routes.
Have an awesome day today!
Temira