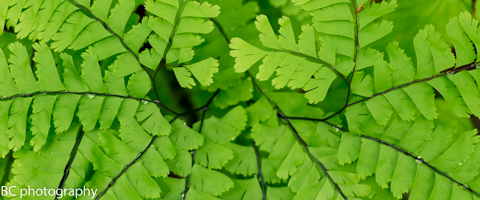 Random Morning Thoughts
I had the oddest experience yesterday. I was riding my road bike on Allen Canyon Road north of Ridgefield. Allen Canyon is a steep, windy, narrow, slow-driving (like 15mph) road tucked into a narrow, mossy fern-filled canyon. It's beautiful.
I had stopped at the bottom of the canyon to take a picture. I had a clear line of sight for 50 yards in both directions. I saw an SUV coming and thought nothing of it. After all, I was wearing bright orange, and the SUV was doing about 10mph. The SUV (a Range Rover) pulled up and honked at me. I looked over, and the driver, a woman in her 40's, was yelling and gesturing and glaring at me from inside the car. I smiled at her and waved.
I don't know what upset her so much. Maybe she was texting and almost hit me? Maybe she was jealous that I was riding and she was running errands. Maybe something bad happened in her world recently. I'm sorry she found me so upsetting. I hope she finds some peace in her world. I know I found a lot of peace on my sunny ride yesterday. Maybe she needs a road bike. =)

Thank you for using this forecast!
Click on my photo to support it with a donation.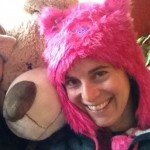 Thank you for using this forecast. Does it save you time, gas money, or help you find more wind, powder, or just plain fun stuff to do? Please make a donation to keep it going! Use it here for free or get on the mailing list for wind for the summer and Mt. Hood snow in the winter. Just click on my photo to donate. The email isn't $99/year. Not $50/year. No, just $12.34 or more gets you on the list for 12 months, and sometimes there are cool prizes. Donate via PayPal/CC by clicking on my happy photo below. Don't PayPal? You can send a check to Temira @ PO Box 841 in Hood River. Thank you for your support, and thank you for trusting my forecast. You guys mean the world to me.
---
Mt. Hood Snow Forecast – 5000′

4a-8a
8a-12p
12p-4p
4p-8p
8p-4a
Today
Tomorrow
The day after
Mt. Hood Snow
This morning started out clear on Mt. Hood, but clouds already moved in. Models suggest we'll see a few sprinkles or, less likely, flurries this morning, followed by a bit of sun before heavier precip starts around 1pm. The snow level will be 6000′ this morning, 5000′ early in the afternoon, and will rise to 7000′ after midnight. We'll see 1.5" water value (WV) between 1pm today and 4am tomorrow. I suspect we'll see 1-3" of snow before a switch to rain late tonight. Wind today will be SW 30 early, rising to SW 40 in the afternoon and SW 50-60 overnight.
Friday morning sees the snow level fall to 5500′, falling further to 2500′ by afternoon. Unfortunately, most of the precip will have moved through by the time the snow level falls, so we'll just see flurries early followed by lots of sun during the day. No accumulation. Wind will be SW 45-50 early, W 40 for much of the day, and WNW 30 in the afternoon.
Saturday starts off cloudy. The snow level will be at 7000′ early, dropping briefly to 6000′ mid-morning before rising to 9000′ by noon. We'll see 1.5-2" WV during the day. All rain. We'll see another 1" from 4pm Saturday to 4am Sunday. All rain. Wind will be SW 20 early, rising steadily to SW 45 in the afternoon and picking up more overnight.
Looks like we'll see heavy rain early Sunday with clearing during the day (rainbows) with SW wind at 50-60 early and WSW wind at 40 in the afternoon.

Gorge Wind
It IS nuking in the Gorge this morning, with iKite/iWind reporting 54 at Rooster and 29 at Stevenson. The easterlies will slowly drop today, bottoming out at 20-23 this afternoon and going calm tonight. As a weather system moves through tomorrow morning, we'll see a burst of gusty 28-32 from Mosier (maybe, or maybe The Dalles) eastward. Western Gorge beaches will have showery, gusty 14-17. If you want it, get it early, because high pressure building inland in the afternoon will kill the wind. Easterlies return at 25-30 at Rooster on Satruday. Sunday looks like a west wind day.

2-4-1 Pasta Nights at Riverside / Cebu
Riverside is celebrating 7 years with Chef Mark DeResta! Many remember fondly Mark's old Abruzzo specialties. For Mark's 7-Year Itch at Riverside, he's running a Winter Special: Buy 1 Pasta, Get 2nd Pasta FREE! Valid Sunday – Thursday, 4 pm till closing with 18 of Mark's specialty pasta dishes (gluten-free options too). Available in Riverside and Cebu with Riverside's dinner menu. $5 Kids Menu offered in Riverside. (Not valid with any other offers or on to go orders.) 541-386-4410 for reservations.
Gorge Weather
When I looked at the forecast at 4:30am, NOAA still had a freezing rain advisory up. They've removed it. That won't spare Parkdale from a chance of a little freezing drizzle this morning, but temps will warm up above freezing quickly, even in the upper valleys. Expect temps at river level in the mid 30's this morning and the low 40s' this afternoon. We'll see sprinkles this morning with heavier, steadier rain starting around 1pm. Expect steady rain all night.
Tomorrow starts with temps in the upper 30's and finishes with temps in the upper 40's. We'll see showers in the morning followed by clearing sky and sunshine in the afternoon. Rainbow chances are 99%.
Saturday starts cloudy with temps in the mid 30's and finishes very wet and rainy with temps in the low to mid 40's. It will rain and rain and rain on Saturday. The rain will taper off on Sunday morning, leaving us partly cloudy with a few showers and lots of rainbows.

White Sprinter Van of the Day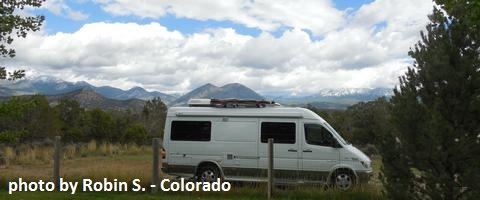 Road and Mountain Biking
The only thing I can say about biking right now is that the roads in Salmon Creek, Ridgefield, and La Center are in great shape. No gravel. If you'd like to find gravel-free roads in the Gorge, you can head to the Petersburg Loop in The Dalles. But honestly, there's not all that much gravel on the rest of our roads either. As for trails, I suspect they are muddy, and about to become a lot muddier after this weekend.


The Clymb: free membership. Cheap gear.
Temira approves. Click to join.
Upcoming Events
Tonight is Thursday. There's community yoga, free or by donation, at 6:30pm at Yoga Samadhi in White Salmon. The HRATS have a board meeting at the Hood River Fire Station at 5:30. Happening simultaneously, it's Bring Your Own Craft night at 10 Speed from 6pm to 8pm. Whatever your craft is (knitting, crocheting, painting, macrame, whatever!), bring it along. Beer and coffee will be available for purchase.
Tomorrow morning is the 10 Speed Coffee run. Do the run and you get free coffee and a free donut. On Saturday morning, the Tri Club has a run in Post Canyon at 8am. At 10am on Saturday, the Run Like a Dog 4-miler is at Skamania Lodge, with all proceeds benefiting Sophie Miller's breast cancer fund. The Cold Lap Cyclocross ride leaves Dirty Fingers at 3pm Saturday.
Looks like Meadows is having a free demo day on Sunday, 9am-2pm. This is your chance to try out all the latest gear for free.
Have an awesome day today!
Temira