Mt. Hood Snow Forecast – 5000′

4a-8a
8a-12p
12p-4p
4p-8p
8p-4a
Thursday
5500′->4000′
Friday
4000′
Saturday
4500′->5500′
---
Mt. Hood Snow Forecast

It's Thursday morning, and the snow level is hovering right around 5500′. The resorts picked up a couple inches of snow last night. We'll see the snow level drop to 4000′ by this afternoon. During the day, .3" water value (WV) will fall, for 2-3" of additional snow. Another trace falls tonight. Wind will be SW 20 in the morning, SW 25-30 in the afternoon, and SW 10 after midnight.
Friday looks snowy during the day and partly cloudy or clear with a few flurries overnight. The snow level will be 4000′ all day. The mountain will receive about .5-.8" WV during the day, for 5-8" of snow. A trace falls Friday night. Wind will be SW 10 early, W 20 in the afternoon, and SW 10 after midnight.
Saturday looks sunny in the morning and mostly cloudy in the afternoon with either wet snow or a snow/rain mix overnight. The snow level will be 4500′ to start the day, 5000′ in the afternoon, and 5500′ after midnight. .2" WV falls overnight, for an inch or so of wet snow. Wind will be SW 10 early, SW 15 in the afternoon, and SW 20 overnight. Sunday currently looks borderline for snow with the snow level around 6000′. It appears there's only light precip in the picture, so that would limit the impact of any rain. Looking long range, the GFS and ECMWF bring a very wet system in on either Tuesday or Wednesday with the snow level right around 5500′.

>
Does this forecast save you time, gas money, or help you have more fun in your life? Make a donation to support continued forecasting, and get the forecast in your inbox each day. Click on the button to donate. The email subscription isn't $99/year. Not $50/year. No, just $12.34 or more gets you on the list for 12 months. Don't PayPal? Send a check to Temira @ PO Box 841 in Hood River. Thank you for your support and thank you for trusting my forecast.
Random Morning Thoughts
I've been suffering from feline insomnia the last couple of nights. Perhaps some of you have experienced this or its close cousin canine insomnia. This, of course, is when a pet decides that the wee hours of the morning are the best hours to ask for food or love. This is a difficult condition, because it forces us to pit our needs for sleep (VERY IMPORTANT!) against the love we feel for our pets. Often our pets win out, mirroring the dynamics in our friendships and relationships. With our pets, as with our human companions, it is important to set boundaries that protect us. That is all I have to say for today, as one of my other needs, hunger, is calling out for fulfillment. Set boundaries and stick to them. Have an awesome day!

Disclaimer required by my grad school program: I am not your therapist, but I am seeing clients at this time. In the meantime, I am your weather forecaster. Take everything I say with a grain of salt, and consult with your actual therapist about your mental health issues. One other thing: I plan to keep doing this forecast indefinitely, even when I am a therapist.

Gorge Wind Forecast
It's Thursday morning, and we're starting with strong easterlies. They will die off quickly, going calm midday and picking up to E 10-15 in the evening. Friday starts with E 20-25. The wind fades by late morning and turns to W 8-12 after noon, pretty much everywhere. Saturday and Sunday both bring east wind at 20-25 near Rooster Rock and 15-20 near Cascade Locks.

Gorge Weather Forecast
It's raining out there and shall continue through midday, after which we'll have showers. Temps will be in the mid 30's early and upper 40's in the afternoon. East wind. 47% chance of rainbows. Friday looks rainy for the first half of the day and showery in the afternoon. Temps will be in the upper 30's early and mid 40's in the afternoon. East wind early, west wind in the afternoon. 99% chance of rainbows. Saturday will start with Nothing and turn mostly cloudy in the afternoon. Temps will be near 40 early and near 50 later. East wind. 1% chance of rainbows.
For weather specifically directed at travel through the Gorge, please visit Temira's Awesome Travel Advisory Service on Facebook.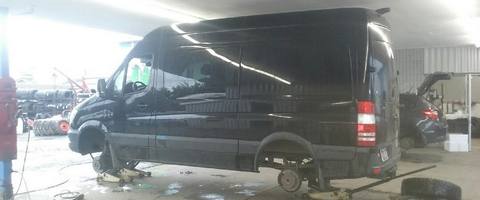 Road and Mountain Biking
Being winter, it's rather wet out there to ride. Remember, if you ride muddy trails, you damage them. Then volunteers have to spend time fixing them rather than building new trails. Syncline is your best bet for riding right now. One other thing: all trails and roads in Post Canyon have reopened to public use as of Monday. Be cautious, because there is damage and unstable tread due to logging operations. There is a work party in Post Canyon on November 18th, so mark your calendars for that!

Upcoming Events
It's Thursday night. There's free yoga at 6pm at Samadhi. In Tai Chi land, there's a class for $5 at the Hood River adult Center at 2:30 and a free class at Our Savior Church in Bingen at 6:30. There's a half-day meditation retreat at Yoga Samadhi on Saturday from 1-5. If you're interested in volunteering at the Hood River Warming Shelter (and being warm yourself), there's a training at Riverside Church from 2pm to 4pm on Sunday. The next trail work party is November 18th in Post Canyon.

Click here for the full events calendar.
Have an awesome day today!
Temira