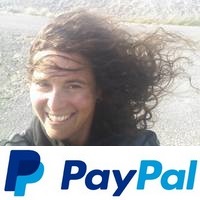 Thank you for using this forecast. I offer it freely so you can have more fun and plan your life. It does take significant time and energy to produce. If you find yourself using it often, or if you feel your life is more awesome because of my work, please make a donation. You can get this forecast via email by donation. The email subscription isn't $99/year. Not $50/year. Donating $12.34 or more gets you on the list for 12 months. Thank you for your support and thank you for trusting my forecast.
Click here to donate using a credit card.
Click here to donate via PayPal.
Venmo: @theGorgeismyGym
Snail Mail: PO Box 841, Hood River, Oregon 97031
Get the email version free through the end of November – try it out! Click here.
Today's Gorge Wind – these are ranges for the average speed, not a predicted wind range. =)

Your favorite beach
Dawn
Patrol
9am-
11:30a
11:30a-
3pm
3pm-
dusk
Rooster Rock
E35-40
E35-40
E35-40
E35-40
Steven's Locks
E20-25
E25-30
E20-25
E20-25
Swell-Hood River
LTE
LTE
LTE
LTE
Doug's, Lyle, Rowena
LTE
LTE
LTE
LTE
Rufus, etc.
calm
calm
calm
calm
Roosevelt & Arlington
calm
calm
calm
calm
Gorge Wind Forecast
Easterlies dominate the majority of upcoming days, so if they're your thing, you'll be happy! For Thursday, expect 35-40 all day at Rooster and peak midday winds of 25-30 near Stevenson. Viento should max out at 15-20 or a bit less. River flow is way up: 141kcfs. Temps is down: 51 degrees.
Easterlies continue Friday,, but back off in the afternoon. They'll start at 30-35 near Rooster, peak at 20-25 mid-morning near Stevenson, and back off to 5-10 or so in the afternoon from Rooster to Viento. Saturday starts with W 5-10 and picks up to 10-13 from Stevenson to Hood River. Models diverge on Sunday's forecast, but come together with easterlies at 35-45 on Monday.
COAST, JONES, SAUVIE'S: Detailed forecast was on winter break, but it's back because of coastal wind… Swell forecast by NWS. Wind: north coast/central coast/south coast. Thursday: NE5/N5-10/LTV, W swell 4′ at 11 seconds. Friday: S15-20/S15-20/LTS, W 3′ @ 9. Saturday: LTN/15-20/20-25, W 5′ @ 10.
Hood River Weather Forecast
Thursday will be sunny with some high clouds in the afternoon. Temps: low 30's early and upper 50's later. Light easterlies. No rainbows. Friday: sunshine! Temps will be in the low 30's early and low 60's (WARM!) later. Light easterlies. No rainbows. Saturday starts out clear and turns cloudy. Temps will be in the upper 30's early and low 60's (WARM!) later. Light westerlies. No rainbows. Next chance of precip: next Wednesday.
Looking for a complete Columbia Gorge forecast? Looking for more humor in your weather? Obscenities? You're looking for my TATAS: Temira's Awesome Travel Advisory Service on Facebook.
Road and Mountain Biking
FREEZE-THAW WARNING: overnight temps well below freezing will cause freezing and thawing of tacky dirt. Trail tread will be both muddy and extremely delicate in areas not under the canopy. Please don't ride the trails if you see mud. You'll do significant damage. Trail sensitivity will increase dramatically as overnight temps drop this week – please avoid Syncline, as it's the most susceptible to daytime warming and resulting bike tire damage. Remember that the southern half of Whoopdee has been logged (is gone). Riding Underwood? No parking at the trailhead – you'll need to drive ½ mile east of the trailhead and park there. Also, someone spotted a cougar there recently, so you may want to ride with a partner.
Upcoming Events
There are several Tai Chi classes at the Hood River adult center during the day. In the evening, there's pickleball at 5 at The Dalles Readiness Center. There's $5 yoga at Samadhi in White Salmon at 6, Tai Chi at Our Savior church in Bingen at 6, and Zumba at 6:30 at Mid-valley elementary. At 7am on Friday, there's the Kickstand Coffee Run, where jogging or walking 4 miles gets you a free cup of coffee and a donut. Saturday is the Klickitat marathon, 5k, and half-marathon.
White Sprinter Van of the Week!
Click here for the White Sprinter Van map of the world!!!
Random Morning Thoughts: on vacation.
Click here for the full events calendar.
Have an awesome day today!
Temira