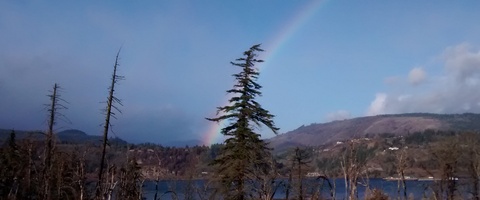 Random Morning Thoughts
I went outside this morning to listen to the freezing rain. I didn't need to go outside; I could hear the tick-tick-tick of the rain hitting sub-freezing surfaces. But I went outside anyway, because freezing rain is rare and impressive and interesting. And then I went back inside my cozy house, because it was cold and damp in my parking lot. The downpour was so intense that I could still hear it from inside my living room. Sounds like it's pretty bad above about 500 feet this morning, especially in the tucked-away parts of the Gorge like Parkdale and BZ and Trout Lake and Carson. If you're in one of those chilly, hidden corners, be safe. I hope your temps join our temps in the just-above-freezing range soon.

Thank you for using this forecast!
Click on my photo to support it with a donation.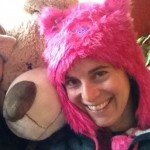 Thank you for using this forecast. Does it save you time, gas money, or help you find more wind, powder, or just plain fun stuff to do? Please make a donation to keep it going! Use it here for free or get on the mailing list for wind for the summer and Mt. Hood snow in the winter. Just click on my photo to donate. The email isn't $99/year. Not $50/year. No, just $12.34 or more gets you on the list for 12 months, and sometimes there are cool prizes. Donate via PayPal/CC by clicking on my happy photo below. Don't PayPal? You can send a check to Temira @ PO Box 841 in Hood River. Thank you for your support, and thank you for trusting my forecast. You guys mean the world to me.
---
Mt. Hood Snow Forecast – 5000′

4a-8a
8a-12p
12p-4p
4p-8p
8p-4a
Today
Tomorrow
The day after
Mt. Hood Snow – snow at 5000', wind at treeline
I put off writing this forecast until the end today, because I just don't have much happy news to share. Expect rain on Mt. Hood today with the snow level hovering around 6500′. We'll see .8" water value (WV) from 4am to 4pm, followed by another .8" WV overnight. Wind will be SW 20 early and SW 35 in the afternoon.
Friday looks showery, with some dry periods midday, followed by another round of showers overnight for no significant accumulation. The snow level will be around 7000-7500′, and wind will be SW 25 early and S 20 in the afternoon.
Saturday starts off with the snow level around 6500′ and showers or mixed precip. The snow level will drop to 5500-6000′ by 10am, with .3-.6" WV of mixed precip falling, for maybe an inch or two of snow, or maybe just rain. Wind on Saturday will be SW 35 early, becoming W 25 in the afternoon. Sunday looks dry.
The extended forecast looks great if you are California, hoping for a ton of rain to counteract a years-long drought. It looks terrible if you are a ski area in Oregon or Washington. Pineapples, my friend. Pineapple Express. In a very impressive demonstration of long-range hype, the GFS is prediciting a 955mb low pressure system to swing past the Oregon Coast next Friday. Trust me when I say that's impressive. Really impressive. And it has no bearing on the Mt. Hood forecast. I just noticed it when I was looking at the models this morning.
Pray for snow. It's time for a Pray for Snow party.

Gorge Wind
We continue to see nuking wind this morning, with iWind/iKite reporting 48mph at Rooster and 28mph at Steven's Locks with a hefty .19 gradient. Expect the wind to drop just a touch to 30-40 this afternoon. The respite won't last long – expect 35-45 Friday morning and 40-50 Friday afternoon. Easterlies drop to 26-30 on Saturday, and may possibly switch to west wind by Sunday morning.

Gorge Weather
There's definitely some freezing rain out there this morning, with ice on all surfaces. But it's just warm enough that the roads seem to be bare and wet at river level and in the Heights of Hood River. I'm not sure what's going on in Parkdale and the other upper valleys, but spotter reports said 1/4" of ice in Carson. That doesn't bode well for the colder spots of the Mid-Columbia. Be safe out there today.
Expect temps right around freezing this morning, probably warming up a degree or two this afternoon, with the cold spots remaining cold with accumulating freezing rain showers all day long. Rainbow chances today are 7%, due to east flow and lots of cloud cover. Showers continue tonight.
Temps will likely be just above freezing on Friday morning with a few showers in the morning, followed by temps in the mid-30's and dry weather in the afternoon, with another round of showers overnight. And don't forget the clouds – it'll be a cloudy day. It's pretty likely that the cold spots (Trout Lake, Parkdale, etc) will remain cold, with more freezing rain. Rainbow chances are 8%.
Saturday starts with cloudy sky, sprinkles, and temps a few degrees above freezing, with low 40's possible in the afternoon. This is the day when all locations in the mid-Columbia should warm above freezing. We will see light sprinkles during the day, and may even some sunbreaks. Rainbow chances are 18%. Sunday looks dry, and we might even see a switch to west wind with some sunbreaks.

White Sprinter Van of the Day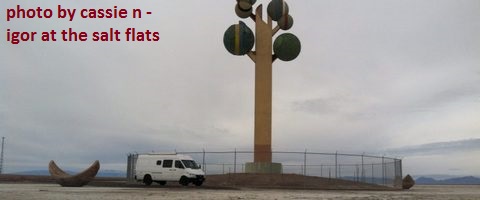 Road and Mountain Biking
Given how frozen the ground was in the woods yesterday, I suspect it's coated in ice now. And I suspect it will thaw on Saturday, turning into a complete mudbog. On to more positive things: mark your calendar for a Mitchell Ridge work party on December 13th. Oregon State Parks has asked us riders to fix a few sketchy spots, and we need a good turnout, as this is our first work party with the new land manager. Mark your calendar and plan to be there. More details to come.


The Clymb: free membership. Cheap gear.
Temira approves. Click to join.
Upcoming Events
Today is Thursday, and I suspect that parts of our region are experiencing Icepocalypse 2014, given the fact that it was pouring and sub-freezing as I was writing this. If you want something cheerier to think about, head to Andrew's tonight for the ski movie 'Days of our Youth'. There's also community yoga, free or by donation, at Yoga Samadhi in White Salmon at 6:30. Tomorrow night is the tree lighting ceremony in Hood River, and Saturday, all day, is 'I'm Dreaming of a White Salmon' with pancake breakfast and cider and cocoa and a parade, in White Salmon, of course.
Have an awesome day today!
Temira