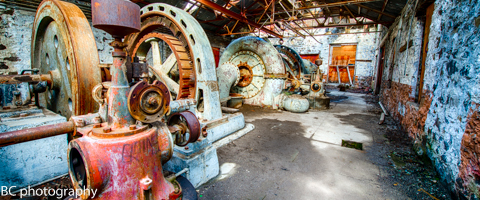 There won't be any snow falling on Mt. Hood today. Oh no sirree. Just sunbeams and photons and maybe some dust particles will drift down upon the skiers and riders. But don't you worry; that will change tomorrow night. In the meantime, expect sunshine this morning and some clouds this afternoon with the free air freezing level (FAF) at 4000′ early and 6500′ in the afternoon. Wind will be light and variable early and SW 15 in the afternoon. Continued after the chart…
Mt. Hood Snow Forecast – 5000′

4a-8a
8a-12p
12p-4p
4p-8p
8p-4a
Today
4000'–>6500'
Tomorrow
6500'–>4500'
The day after
2500'-3000'
Tomorrow looks sunny to start with clouds by afternoon and snow after 8pm. The snow level will be 6500′ early, 4500′ in the evening, and 2500′ after midnight. We'll see .5" water value (WV) overnight, for 4-6" of new snow. Wind will be SW 25 early, rising to SW 40 in the afternoon.
Saturday looks cold, snowy and windy. The snow level will be 2500-3000′ all day. We'll see .2-.3" WV during the day, for 2-3" of new snow. The snowfall will fade in the afternoon, leaving Mt. Hood under partly cloudy sky. Wind on Saturday will be a disruptive W 40-50 early and W 35 in the afternoon.
Sunday looks cloudy with the FAF at 1500′ early and 5500′ in the afternoon. Wind on Sunday will be SW 15-25. Sunday may or may not be the last day for Mt. Hood Meadows this season. They have not made any announcements. The next system moves in on Monday night, with around 6" of snow currently forecast.

Donate and keep the forecast going!
(contribute to Temira's grad school, bike repair and coffee fund)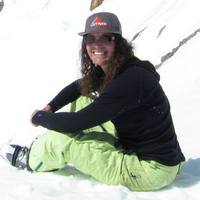 Thank you for using this forecast. Does it save you time, gas money, or help you have more fun in your life? Make a donation! Get your forecast here for free or donate and get on the mailing list for year-round wind forecasts and ski season snow forecasts. Just click on my photo to donate via PayPal or credit card. The email isn't $99/year. Not $50/year. No, just $12.34 or more gets you on the list for 12 months, and sometimes there are cool prizes. Don't PayPal? Send a check to Temira @ PO Box 841 in Hood River. Thank you for your support, and thank you for trusting my forecast.
---
Gorge Wind
Today looks like a beautiful, sunny, light wind day for your waterskiing, SUPing, rowing, and everything-else pleasure. Tomorrow starts off light, but as a good, strong cold front approaches, the wind will pick way up. Expect the wind to max out at gusty 25-29 tomorrow afternoon, probably strongest and steadiest from Mosier to Doug's. Steven's Locks will likely see 23-26 for a while before the clouds really move in. Hood River will get an hour or two of 21-24, and Swell will probably get an hour or two of gusty 23-26. Maryhill's going to be right on the edge of the "maybe" zone, and Arlington is going to stay in the 10-15 range.
If that doesn't work for you, expect more wind on Saturday as the cold front clears the area and high pressure builds off the coast. This is a pretty "classic" setup, and should result in you high-wind junkies finding just what you're after. We'll see 15-18 through much of the Gorge to start the day, followed by 28-32+ from Mosier to Maryhill in the afternoon. Depending on where the clouds end up, Arlington may also join the fun.
Sunday looks light, Monday looks light early and windy in the afternoon, and Tuesday is still showing the hallmarks of a very, very windy day. Fingers crossed. The river is currently 48 degrees, and the flow at The Dalles is currently 179kcfs, just fine for shredding the Maryhill section of river.

Random Morning Thoughts
I fell asleep on the couch last night. Sometime in the middle of the night, I woke up with something poking me in the foot. When I reached to the foot of the bed, grasping in the dark for this prickly object, I found a cactus. Yes, a cactus. In my bed. Normally I'd be amused by something so ridiculous, but I wasn't sleeping well last night. So, I didn't laugh in the moment, but hopefully you just did. If you laughed, then everything's all right in the world. And if not, hopefully you find something equally bizarre to bring some humor into your life today.

Gorge Weather Forecast
I got out of bed late enough today that the sun was up, and that means I didn't have to go outside to check the weather. I just looked out the window, saw the sunshine, and decided I'd dress in spandex and bike jerseys to start the day. Now… I just need the weather to warm up a bit. Temps will be in the upper 30's this morning and low 60's this afternoon with light wind all day. If you want rainbows, you'll have to make them yourself.
Tomorrow looks clear to start and partly cloudy in the afternoon with rain overnight. Temps will be in the mid 40's early and the mid 60's in the afternoon. Light wind early gives way to strong westerlies in the afternoon. No rainbows.
Saturday looks showery and f'ing windy. Temps will be in the mid 40's early and the upper 50's in the afternoon. 99% chance of rainbows. Sunday looks cloudy with light wind and no rainbows.

White Sprinter Van of the Day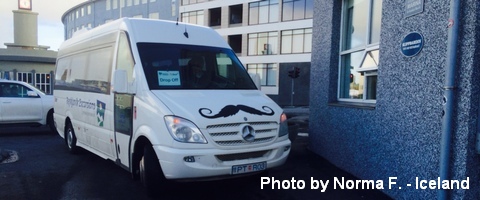 Road and Mountain Biking
I got a report from Post yesterday that it was good with just a few muddy spots. That means you'll have lots of options today, including Columbia Hills, only good when it's not-windy. Today shall be not-windy. Speaking of, if you have a road bike, you will find nearly-perfect conditions today once things warm up. Light wind, sunshine and temps in the low 60's. Yep. That's what I'm going to do today! Tomorrow and Saturday both look quite windy, so your next chance for good road riding with light wind will be Sunday.


The Clymb: free membership. Cheap gear.
Temira approves. Click to join.
Upcoming Events
Today is Thursday. There's community yoga at Flow at 8am. This evening at 5:30pm, it's the Post n' Pint mountain bike ride at Dirty Fingers. There's community yoga at Yoga Samadhi at 6:30 tonight.
Friday night at Dirty Fingers, starting at 5pm, it's the Fungasma fundraiser for our women's mountain bike racing team, the Dirty Harlots. Also Friday night, it's the "Wild about Nature" series at the White Salmon Library.
Coming up Saturday, it's the Team Sophie breast cancer fundraiser run. Meet at 10 Speed at 9am for a 4 mile jog to benefit this lovely lady. Saturday is also the Hard Pressed Cider Festival in Hood River and the Ski to Defeat ALS fundraiser at Mt. Hood Meadows. Coming up Sunday, Big Winds has a free standup paddle demo at the Waterfront Park from 1pm to 4pm, and there's a "Know your Soil" workshop at Grow Organic from 1pm to 3pm.
Have an awesome day today!
Temira