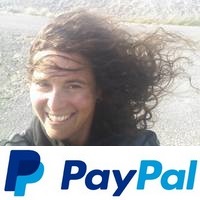 Click on the image above to make a donation. Or, try it out! Get the email version free through the end of June – try it out! Click here.

Thank you for using this forecast. I offer it freely so you can have more fun and plan your life. It does take significant time and energy to produce. If you find yourself using it often, or if you feel your life is enhanced by this information, please make a donation. Click right here to donate. I count on your support to pay my bills, and am deeply grateful to you for choosing to help support me. You can get this forecast via email by donation. The email subscription isn't $99/year. Not $50/year. Donating $12.34 or more gets you on the list for 12 months. Don't PayPal? Send a check to Temira @ PO Box 841 in Hood River. Thank you for your support and thank you for trusting my forecast.
Today's Gorge Wind – these are ranges for the average speed, not a predicted wind range. =)

Your favorite beach
Dawn
Patrol
9am-
11:30a
11:30a-
3pm
3pm-
dusk
Rooster Rock
drizzle
scares
buns
away
Steven's Locks
13-16
13-16
16-20
G 21-25
Hatchery/Wunderbar
13-16
16-20
G 21-25
G 18-22
Doug's, Lyle, Rowena
13-16
16-20
G 21-25
G 21-25
Rufus, etc.
13-16
10-13
10-13
G 16-20?
Roosevelt, etc.
13-16
10-13
5-10
5-10
Gorge Wind Forecast
It's Thursday, and oh boy did Arlington outperform yesterday according to the iWindsurf graph. Would that the forecasts were perfect and we all could have known that ahead of time. Alas. Well, on to today, the morning starts out with post-frontal everywhere wind at 13-16. We'll shift into a western Gorge setup this afternoon as high pressure offshore combines with a low dropping down from BC. This will give us gusty, up-and-down 21-25 from Stevenson to The Dalles after noon. Beaches farther east will drop into the less-than-10, or even less-than-5 range. Keep an eye on the Rufus stretch (wrong direction yesterday, FYI), as it's right on the edge of the wind zone.
That aforementioned low moves overhead on Friday and combines with a approaching weak weather system for another round of gusty westerlies. The day starts with 10-13 from Stevenson to Mosier with 5-10 east of Mosier. By noon, the wind will build to gusty 22-27 from Stevenson to The Dalles, filling in to Rufus after 3pm.
The weekend looks pretty messy and difficult to predict as a trough of low pressure settles over the Northwest. The low's exact location will impact both low-level and upper-level wind. Given model differences, it's not possible to forecast with any sort of precision. Best guess? 12-15 Saturday morning and light and variable Saturday afternoon. 10-13 Sunday? Maybe? It makes sense that the wind would be uncooperative on Saturday, as it's the A-Town Throwdown windsports event in Arlington.
BONUS: Jones Thursday: 5-10. Friday: 10-13. Saturday: 23-26. Sauvie's Thursday: 8-11. Friday: 12-15 late. Saturday: 12-15 late. Coast (north/central/south). Thursday: 5/10-15/30+, W swell 6′ at 10 seconds. Friday: 20/20-25/30+, W 5′ @ 9. Saturday: 5/10-15/30+, NW 7′ @ 9.

Random Morning Thoughts
The random morning thoughts are currently on vacation!

Mt. Hood Mountain Weather Forecast
Thursday starts out mostly clear and stays sunny. Free air freezing level (FAF) 8000′-10,000′. wind: NW 20 early, fading to light and variable (LTV) overnight. Friday starts clear and turns mid-level cloudy. FAF: 10,000 falling to 8000′. Wind: LTV early, NW 15 afternoon, E 10 overnight. Saturday looks cloudy with a chance of thunder and rain in the afternoon. Snow level: 8000′ early and 12,000′ after midnight. Wind: E 10 early, NW 20 afternoon, NE 35 overnight. Sunday looks similar to Saturday.

Gorge Weather Forecast
It's partly cloudy out there and should clear up this afternoon. Temps will be in the mid 50's early and upper 60's in the afternoon. Moderate westerlies. No rainbows. Friday looks clear early and partly cloudy later. Temps will be near 50 early and in the low 70's later. Moderate westerlies. No rainbows. Saturday looks cloudy with a chance of thunder and sprinkles in the afternoon. Temps will be in the low 50's early and mid 70's later. Light wind. 5% chance of rainbows.
For weather specifically directed at travel through the Gorge, please visit Temira's Awesome Travel Advisory Service on Facebook.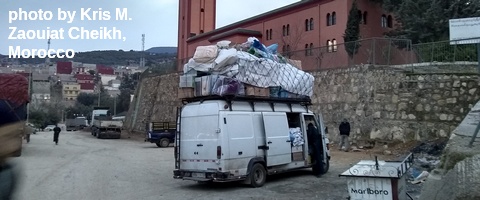 Click here for the White Sprinter Van map of the world!!!
Road and Mountain Biking
Attention: Hospital Hill front side is currently closed due to logging. That means Hospital Hill road, Millennium, and Inner Woods. Flip side of that is that the cows are no longer there, so you can bring your tick magnet dog along for a ride again. Tonight is the race-pace Post n' Pint ride and also the Mountain View Shop ride at 5:30pm, bottom of Post.

Upcoming Events
Today's events start at 6:15 with sunrise moving meditation at Trinity Natural Medicine and yoga at Flow at 8. There's another free yoga class tonight at Samadhi in White Salmon at 6. Mountain View Cycles has a ride from the bottom of Post Canyon at 5, and Dirty Fingers has the race-pace Post n' Pint at 5:30 from the shop. There's community Zumba at Mid-Valley elementary at 6:30 and Tai Chi at Our Savior Church in Bingen at 6:30.
Tomorrow starts off with a free donut and coffee if you jog 4 miles at the Kickstand Coffee Run. If you miss that, there are free donuts at the Nichols Basin bus stop on Saturday morning starting at 9, no jogging required.
Other Saturday events include trail work parties in Post Canyon and at Wygant Peak, the Gorge Ride at the Discovery Center, the A-Town Throwdown windsports event at Arlington, the White Salmon Backyard Half Marathon, and the grand opening of the Golden Eagle Park in Hood River.

Click here for the full events calendar.
Have an awesome day today!
Temira