It's Now "THANK YOU" Drive Month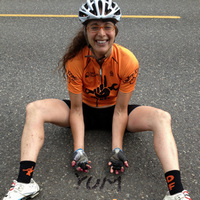 This is Temira!
Thanks for coming here for your forecast. The "pay Temira for forecasting" drive is over (but if you want to get on the email list, make a donation of $12 or more by clicking on the sun) so now I'm asking for thank you notes for the rest of July! "WHAT?", you say, "I thought this was free and written by some paid NOAA chick!" Free, yes. Written by some paid chick, no, unless people donate. But you've all been so generous this month with donations that I'm just asking for thank you notes for the last week of July. A note won't get you on the mailing list, but it will make my day. I'll smile. Maybe I'll cry. Why? Because I like to be appreciated more than you can appreciate. So, send me a quick email using complete sentences, telling me why you use this forecast, and you'll make my day. Truly. And probably make your day too. (Fine print: I must get one thank you note per day or I will not post a forecast the next day.)

Tomorrow's forecast status – will be updated around noon, maybe:


Thank you to everyone for the nice notes today. You're making me feel really appreciated. =)


Good morning,
Where ya gonna go when the wind don't blow?
SUP Paddlers!
Who ya gonna see when the river's glassy?
SUP Paddlers!

The
Gorge SUPer Club
is a family friendly nonprofit just started in the Gorge. Membership includes access to all the club's brand new SUPS and carbon paddles. Mail inquiries to
Stephen's email addy
. We're giving away five single-day passes to members of the email list…
Temira's random morning thoughts
This forecast is later than it's been the last few days not because I slept later. No, your words of wisdom arrive at a later hour today courtesy of Greasy Fingers Bike Shop, the low-class criminals in Sandpoint, Idaho, who copied Mitchell Buck's Dirty Fingers business model. (the link is to the article). Anyway, my friend Elizabeth, a Master Gardener, grabbed me a Greasy Fingers ballcap when she was in Idaho, and so I'm baking her a pie. The rolling of the crust commenced at 6:30am, the normal time forecasting commences around here. So, the forecast is late. The pie is in the oven. Elizabeth will be happy.
Wind forecast
It's another sunny, windy day here on the Columbia. It's also basically 100% sunny in Portland, so the desert heating will not outpace the P-Town swelter by much. Expect west wind at 21-23 all day long from Hood River to Mosier, filling in from Stevenson to The Dalles in the afternoon with less wind further east. Wait… not all day long. Expect a midday lull from … I don't know… 1pm to 3:30pm?
Tomorrow starts with 21-24 near Hood River, picking up to 22-25 from Stevenson to The Dalles in the afternoon. Saturday brings stronger wind, at 24-28+, filling in all the way to Maryhill, with kite/slalom-worthy conditions possible at Arlington. If the long-range models are correct (and you know they rarely are) Sunday will blow in the upper twenties to low thirties.
The folks at the three weekend wind-dependent events are STOKED. You, you will get ready to watch the Bridge of the Gods Kite Fest Sat/Sun (probably will need to wait til afternoon when the clouds burn off), and the Outrigger/Surfski Wildside folks blasting through the Hatchery midday Saturday (can you say "utter chaos", children?)
Expect a ripper of a day at Jones Beach tomorrow afternoon.
On the coast, you'll see 20-25+ today from Oceanside to Florence with more further south and 4′ @7 seconds. Tomorrow sees 20-30, least at Oceanside and most at Florence with 4'@7. Saturday brings 20-25 from Oceansideish to Florenceish with 5'@8.
Today's Gorge Wind

Your favorite beach
Dawn
Patrol
9am-
11:30a
11:30a-
3pm
3pm-
dusk
Stevenson
0-10
10-15
15-18
22-25
Hatch (subtract a few mph for Event Site)
17-21
21-24
15-18
21-24
Doug's / Rowena / Lyle
0-10
13-15
21-24
23-26
Maryhill / Rufus / The Wall
0-10
0-10
7-11
13-15
Arlington / Roosevelt
0-10
0-10
7-11
7-11
The Clymb: free membership. Cheap gear. Temira approves. Click to join.
Bike News
Also tonight, it's the Post n' Pint bike ride at Dirty Fingers. Come prepared to put the hammer down on the Post Canyon dirt – your effort will be rewarded with a free pint of beer after the ride along with some great food for $5 by Four & Twenty. If you are really lucky, you will also get to see me, your intrepid forecaster, looking like she's going to hurl from extreme sprinting effort.
Other Very Important Stuff – please submit outdoor-related and/or free events to me!
Coming up this evening, there are a couple of events. If you're a paddler of any sort and you want to do a downwind run, meet at the Nichols Boat Basin at 5pm for the Gorge Bump n' Glide, a free group downwind paddle.
Coming up tomorrow, the Opti Pacific Northwest Sailboat races kick off in Cascade Locks. Then on Saturday and Sunday in Stevenson is Bridge of the Gods Kite Festival On Saturday in Stevenson, it's the Wildside Relay If the forecast pans out, the outrigger and surfski paddlers should be heading through big swell at the Hatchery mid-morning on Saturday.
Have an awesome day today!
Temira