Please support this forecast by clicking on the photo of the forecaster and making a donation via Paypal!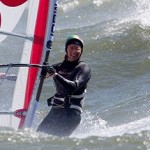 Your forecaster. Click on her to donate. Thank you!
Thank you for using this forecast. Please tell your friends about it. And if you or your friends think this service is awesome/useful/saves you gas money/makes your life more fun (that's the important part), make a donation by clicking on my photo above. Is more fun worth $50/year? $20/year? More? Less? Donate what it's worth to you (and thank you!), but $12 minimum gets you on the email list (with occasional giveaways) for a year. Don't use Paypal? You can mail a check to Temira at PO Box 841 in Hood River, 97031. Thank you!
Random cool advertising: The NEW Mt. View Cycles
Come on by for the new Mountain View for the grand re-opening sale on Saturday and Sunday. Get up to 70% off select bikes and accessories. Come meet the new owner (Rafe – he's a cool dude) and enjoy refreshments and snacks at 5pm on the 14th. Rafe's philosophy: create a fun environment that provides great customer service. Locals, come on by and check out the new vibe and attitude. They're building a new mountain bike and road bike race team, and there will be women's mountain bikes rides with different skill groups led by locals. It's the new Mountain View, your destination for everything riding in Hood River.
Random Morning Thoughts
There's nothing like fresh-baked mac n' cheese with a side of French Press with heavy cream for breakfast. (My cardiologist just rolled his eyes.)
Today's Gorge Wind – these are ranges for the average speed, not a predicted wind range. =)

Your favorite beach
Dawn
Patrol
9am-
11:30a
11:30a-
3pm
3pm-
dusk
Rooster's Rocks
not a
good day
for the
nudie
beach
Steven's Locks
10-15
15-18
24-27
10-15
Hatchery (minus a few for Hood River)
15-18
18-23
24-27
10-15
Doug's, etc.
15-18
22-26↑
30-35
18-23??
Rufus, etc.
15-18
24-27↑
30-35
30-35+
Roosevelt, etc.
15-18
24-27↑
30-35
30-35+
Gorge Wind
I want to emphasize that today's setup isn't perfect. We like static setups better than dynamic setups here in the Gorge, and today is mighty dynamic. That said, it's going to be very windy out east today, assuming thunderstorms don't fire up and mess things up. All those disclaimers aside, once we see this offshore low move onshore sometime around noon, the wind will pick up to 30-35 east of Mosier with higher gusts and stronger periods possible. There is a blowing dust warning for Arlington today. I suspect clouds will eventually fill in as far as Doug's, making the wind light and gusty from there westward, so your best bet is to head far east. Well east of the Cascades.
Tomorrow starts with deep low clouds in the western Gorge and westerlies at 17-21 out east. Expect the wind to pick up to 30-35 east of The Dalles in the afternoon, possibly filling in at Doug's/Rowena/Lyle. Yes, camping out east tonight is a good idea.
As the overall setup stabilizes and clouds burn back on Saturday, the wind will shift back to the Corridor. Expect 28-32 by Saturday afternoon from the Hatchery to Doug's.
Sunday looks a little less windy, but still breezy.
Gorge Weather
Finally! A change! It's partly cloudy in Hood River this morning, and it's going to get cloudier as an upper level low moves inland. Expect a decent chance of showers after 2pm, giving us a 68% chance of rainbows later today. Temps will be around 60 this morning and in the upper 60's this afternoon with strong west wind. Tomorrow starts off cloudy and showery, with a 84% chance of rainbows. Temps will be in the low 50's early and mid 60's in the afternoon with increasing west wind. Saturday starts partly to mostly cloudy with clouds decreasing during the day. Temps will be around 50 in the morning and in the mid to upper 60's in the afternoon with strong west wind.
Road and Mountain Biking
It's looking very likely that we'll get some rain on the upper elevation trails in the net 48 hours, and I'd say it's better than 50/50 that Post Canyon will see some rain. Hooray! In road biking news, you're probably going to want to head north or south rather than east or west, due to nuking west wind the next few days. Your best chance for lighter wind is Friday morning, but that's also your best chance for running into wet roads.
In other bike stuff, Jimmy T has a work party on the Superconnector trail on Saturday. Meet at Little John at 9am. Also Saturday, even though the MHCC is no more, there's the MHCC kids race at Water's Edge in the afternoon. There's an XC race at Bear Springs on Saturday too.
The Clymb: free membership. Cheap gear. Temira approves. Click to join.
River Levels
The White Salmon is at 3.1'ish. The Klickitat is at 1600cfs. The John Day dam is putting out 233kcfs and The Dalles dam is reading 259kcfs.
Events – email me if I've missed any outdoor-related events
There's pickup rugby tonight at 3:30 at Henkle Middle School. There's the race-pace Post n' Pint ride (get a free beer if you complete it) at Dirty Fingers at 5:30. There's an all-paces women's road bike ride at The Dalles City Cyclery at 5:30.
Coming up Saturday, it's the White Salmon Backyard Half Marathon, benefiting the White Salmon XC team. This is a 100% awesome race, and if you have the stamina, it's well worth doing. There's short track and XC racing at Bear Springs. Then on Sunday, there's the Alternative Ride heading from Mountain View to Mosier at 5:30pm. Casual. No clipless pedals. No visible spandex.
For kids, the MHCC kids bike race happens at Water's Edge in The Dalles on Saturday afternoon. On Saturday morning, there's a free kids fishing day at Spearfish Lake.
Have an awesome day today!
Temira