Please support this forecast by clicking on the photo of the forecaster and making a donation via Paypal!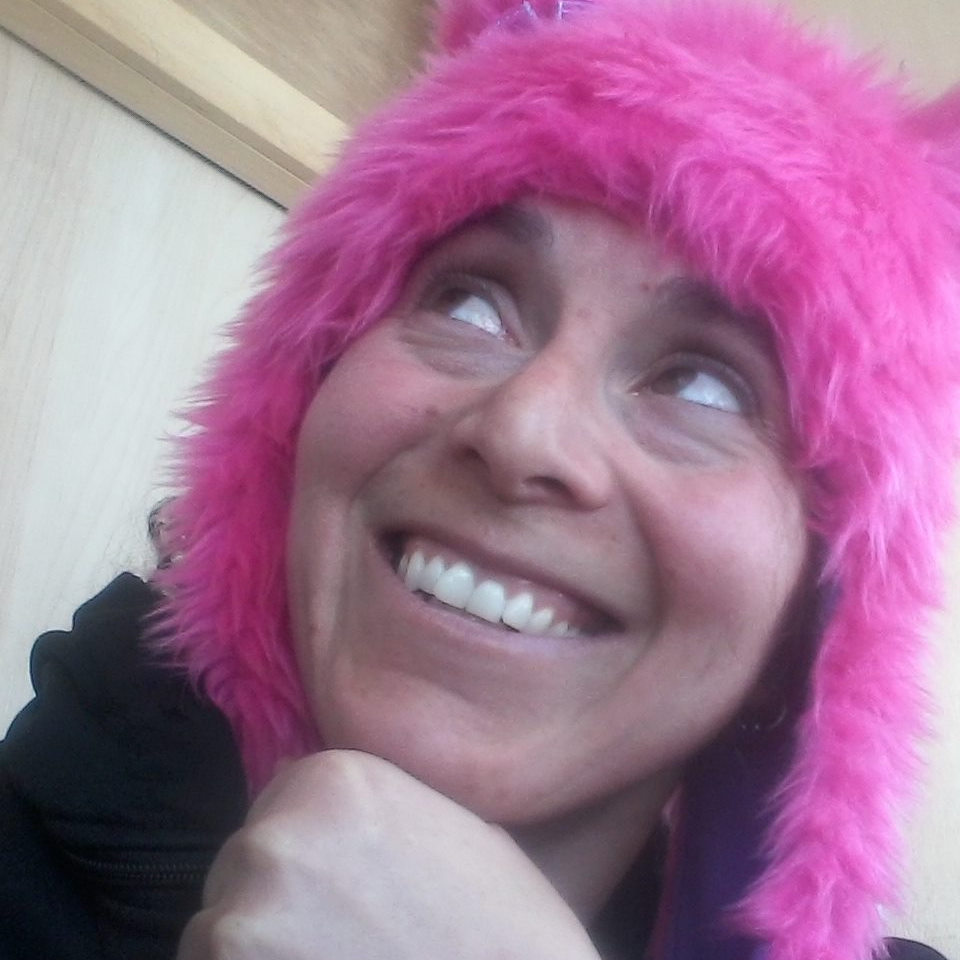 Your forecaster. Click on her to donate. Thank you!
Thank you for using this forecast. Please tell your friends about it. And if you or your friends think this service is awesome/useful/saves you gas money/makes your life more fun (that's the important part), make a donation by clicking on my photo above. Is more fun worth $50/year? $20/year? More? Less? Donate what it's worth to you (and thank you!), but $12 minimum gets you on the email list (with occasional giveaways) for a year. Don't use Paypal? You can mail a check to Temira at PO Box 841 in Hood River, 97031. Thank you!
Hey, 2nd Wind has moved. Find them on the corner of 2nd and State on the new pavement, with lots of parking and none of those pesky printout-style parking meters. The new store is awesome – swing by and check it out. With less foot traffic wandering in and out, 2nd on 2nd's super knowledgeable staff will have more time to help you find the best gear for your playtime in the Gorge. And remember, they do used gear too – bring them your summer consignments. See you at 2nd on 2nd, and make sure to be at the official ribbon cutting on June 5th at 5pm!
Random Morning Thoughts
On a totally different note, I'm one of the organizers for Interesting Gorge. What's that? A one-day event (11/8/14) of twenty 3 minute talks. It's like Ted Talks, only shorter. We're looking for speakers. Past speeches included "Why I drink my own urine." "Why is it so damn windy in the Gorge?" "Kale". "Gone with the Wind in 3 minutes". "The Boneyard". See. Talks can be about any subject. If you can give an engaging talk on any subject, we want to talk to you. For more information, email me. Or visit our website.
Today's Gorge Wind

Your favorite beach
Dawn
Patrol
9am-
11:30a
11:30a-
3pm
3pm-
dusk
Rooster's Rocks
light
light
light
light
Steven's Locks
5-10
5-10
10-13
10-13
Hatchery (minus a few for Hood River)
5-10
10-13
13-16
13-16
Doug's, etc.
5-10
5-10
13-16
13-16
Rufus, etc.
5-10
5-10
13-16
13-16
Roosevelt, etc.
5-10
5-10
13-16
13-16
Gorge Wind
In typical fashion, the wind died yesterday as soon as I got on the water. But I did learn a few things: First, I need to bring leather gloves and trash bags with me next time I go to The Wall so I can remove the Goat Heads. Second, I need to wear combat boots while rigging at The Wall. Third, well, I can't remember the third, but I'm sure it was really important. Oh… right… the John Day reading yesterday was 378kcfs. The current was really fast, but not too fast. So, that's nice to know.
The river is now 57 degrees. You could sail barefoot if you could figure out a way to avoid the Goat Heads.
Anyway, on to the forecast: The wind is light this morning, in the 5-15 range, with gradients of W .05 and .03. We won't see much wind today, perhaps 13-16 east of the low clouds this afternoon if we get really lucky. Tomorrow brings east wind at 21-24 at Stevenson and Rooster.
Saturday wasn't looking all that windy, so I made other plans. Now it looks windy, with W 15-18 early and 25-29 in the afternoon. It's hard to say where the cloud line will be on Saturday, but I suspect, given the setup, that it will be just west of Hood River, meaning we're going to see the strongest, steadiest wind near Hood River in the morning and near Lyle in the afternoon. Sunday also looks windy, but does not look like a super nuker like it did earlier this week.
Gorge Weather
I did not see any rainbows yesterday, and there aren't any rainbows (or sunbeams) outside my window this morning. But, in a strange twist, it is raining, sprinkling, actually, although it appears to be clear 10 miles east of here. So, there are probably rainbows in Mosier this morning. In theory, these clouds and showers will burn back today as stuff happens in the atmosphere. So, let's call it showery this morning and partly cloudy later, with temps in the low 50's early and mid 60's late with light west wind.
Tomorrow looks mostly sunny with some high clouds. Temps will be in the upper 40's early and mid 70's in the afternoon. Expect light east wind in the central Gorge. Saturday sees a solid push of marine clouds, so it may be partly cloudy in Hood River. Temps will be in the low 50's early and mid 70's in the afternoon with strong west wind. No rainbows.
Road and Mountain Biking
Before I forget: If you are planning on doing the Mt. Adams Country Bicycle Tour, get signed up before the end of the day Sunday. That's when rates go up. Speaking of organized rides, next Sunday, the 8th, is the Gorgeous Gals ride, benefiting HAVEN in The Dalles, working to break the cycle of domestic violence.
In other bike news, it appears to be sprinkling in Post Canyon. Thank goodness. Those trails need some rain. I also have a trail report from Fifteenmile: it's dusty and loose. Thanks, River Drifters, for letting me know via Strava. Speaking of Strava, that's what I'm going to name my dog, if I ever get one. Sioxon and Huffman are confirmed open, so if anyone wants to go ride an epic sufferfest, please let me know.
The Clymb: free membership. Cheap gear. Temira approves. Click to join.
River Levels
The White Salmon is at 4′. The Hood is at 4.3′, the Klickitat's at 2020cfs, and the Columbia is at 348kcfs at John Day. The Dalles Dam is reading 347kcfs.
Events – email me if I've missed any outdoor-related events
Coming up tonight, trail conditions permitting, it's the all-levels women's Post n' Pinot mountain bike ride at Dirty Fingers at 5:30. There's sailboat racing at the Hood River Marina, and there's ping pong at the Hood River Armory at 6:30.
Don't forget that next Saturday is the Hood 2 River Relay, a multi-sport race from Mt. Hood to the Columbia River. Registration is still open, and if you decide not to race, make plans to come to the afterparty at the Marina. On Saturday morning in The Dalles, it's the Rainy Day Fund Run, with a 3k 5k, and 10k race. All proceeds from the Fund Run go to a family in need.
This weekend is also White Salmon Springfest, happening Friday through Sunday.
Have an awesome day today!
Temira