Please support this forecast by clicking on the photo of the forecaster and making a donation via Paypal!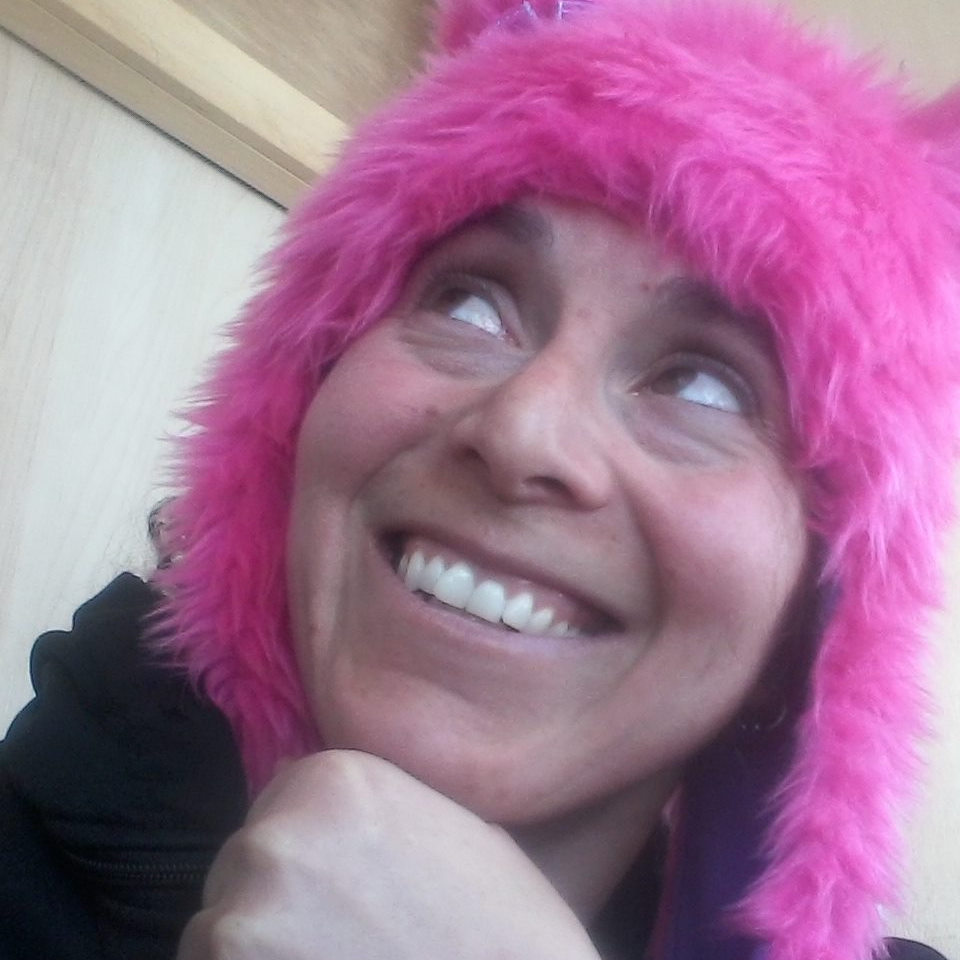 Your forecaster. Click on her to donate. Thank you!
Thank you for using this forecast. Please tell your friends about it. And if you or your friends think this service is awesome/useful/saves you gas money/makes your life more fun (that's the important part), make a donation by clicking on my photo above. Is more fun worth $50/year? $20/year? More? Less? Donate what it's worth to you (and thank you!), but $12 minimum gets you on the email list (with occasional giveaways) for a year. Don't use Paypal? You can mail a check to Temira at PO Box 841 in Hood River, 97031. Thank you!

The Hood 2 River Relay
Come race the Hood 2 River Relay. Start on Mt. Hood. Alpine ski, Nordic ski, mountain bike, road bike, road run, boat (kayak/canoe/SUP) and then sprint 500 meters to the finish line. Open to individuals and teams. And if you're racing or not, you're invited to the Full Sail Brewing After-Party, Presented by Bob Stone Subaru, beginning at noon! Full Sail beer, Naked Winery Outdoor Vino, burgers, chicken sausages and veggie and Tofurky options grilled by the Lion's Club. Music by Tony Smiley. Vendor Expo. May 31, Hood River Marina.
Random Morning Thoughts
I stayed up past midnight last night, and the world did not end. The sky did not fall. Pigs did not fly. And hell did not freeze over. But I sure am tired!
Today's Gorge Wind

Your favorite beach
Dawn
Patrol
9am-
11:30a
11:30a-
3pm
3pm-
dusk
Rooster's Rocks
nice day
to tan
at the
nudie
beach
Steven's Locks
1-9
8-11
10-13
13-16
Hatchery (minus a few for Hood River)
1-9
8-11
10-13
13-16
Doug's, etc.
10-14
8-11
9-11
11-14
Rufus, etc.
1-9
5-10
5-10
10-13
Roosevelt, etc.
1-9
5-10
5-10
10-13
Gorge Wind
There wasn't much in the way of wind at 6am, but there was just enough gradient to give hope: .07 (pdx-dls). Despite model predictions of no wind, I think we'll see the currently-calm wind pick up to 9-12 for much of the day and 13-16 late in the afternoon from Stevenson to Mosier.
Tomorrow suffers (or benefits) from the approach of a weak weather system. Expect W 17-21 from Stevenson to Mosier to start, picking up to 27-31 early in the afternoon. The wind will be strongest and steadiest at Stevenson, Avery and Arlington, but we'll see a short lived period of strong wind near Hood River, followed by gusty 20-24ish.
Saturday looks like a better setup. Expect 19-22 to start, picking up to 25-29 by late morning. Morning wind will be from Hood River to Mosier (or maybe to Doug's), and afternoon wind will be from Stevenson to Maryhill, with less wind (upper teens?) at far east sites.
Sunday sees an upper low off the Oregon coast by afternoon, meaning we'll see much gustier conditions, and less wind overall. Maybe 15-18?
Gorge Weather
Today looks sunny. Very sunny. Temps will be in the low 50's early and the low 80's this afternoon with light west wind. Tomorrow starts off sunny, and some high clouds move in mid-morning and maybe even some low clouds mid-afternoon. And then, maybe just maybe, we'll see some sprinkles and rainbows! Expect temps in the mid-50's to start your Friday with mid-70's in the afternoon. The wind will pick up during the day. Saturday looks sunny with some low clouds in the western Gorge. Temps will be in the low 50's early and low 70's in the afternoon with strong west wind.
Road and Mountain Biking
Tonight is the Post n' Pint mountain bike ride at Dirty Fingers. The pace of this ride is "fast", meaning that I am anaerobic from the bottom of Post Canyon Road all the way to Family Man. If you are faster than I am uphill, and you very likely are, you will find the ride more fun than I do. But the fun isn't from riding hard, the fun is from seeing just how hard you can go. And then socializing with a really cool group of guys after the ride. And eating good food ($5) and drinking your free pint of beer.
If that's not your style, there's a no-drop women's road ride in The Dalles tonight, leaving Salmon Cyclery at 5:30pm.
The Clymb: free membership. Cheap gear. Temira approves. Click to join.
River Levels
Guess what? I forgot to call Wet Planet again yesterday, but my friend John L. ran the LWS yesterday and says the White Salmon is at 4.1′. I'm pretty sure he's a trustworthy dude and wouldn't lie to you about the river level. The Hood is at 4.7′, the Klickitat's at 2240cfs, and the Columbia is at 299kcfs at John Day and 297kcfs at The Dalles. The Columbia is 56 degrees. The White Salmon is a heck of a lot colder than that.
Events – email me if I've missed any outdoor-related events
In events, tonight is the Post n' Pint mountain bike ride leaving Dirty Fingers at 5:30. The ride's about 2 hours, and if you complete it, you'll get a free pint of beer. Also tonight, there's a brand-new women's all-paces road bike ride leaving Salmon Cyclery in The Dalles at 5:30. There's pickup rugby at Henkle Middle School at 3:30, and the Hood River Running Club has an interval workout at Hood River High at 6:15.
Coming up this weekend, head to Maupin for Riverfest on the Deschutes. There are free mini rafting trips on Saturday, there's a 5k and 10k race saturday and there's a half marathon on Sunday. Also Sunday, SOLV has a river cleanup and a free BBQ for volunteers. Also Saturday, Skibowl is opening the Adventure Park for the season.
Have an awesome day today!
Temira