Please support this forecast by clicking on the photo of the forecaster!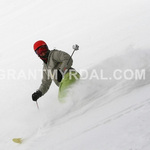 Your forecaster. Click on her to donate. Thank you!
Thank you for using this forecast. Please tell your friends about it! And if you or your friends think this service is awesome/useful/saves you gas money/makes your life more fun, make a donation by clicking on my photo above. Is more fun worth $50/year? $20/year? Donate what it's worth to you (and thank you!), but $12 minimum gets you on the email list (with occasional giveaways) for a year. Thank you for your support, and have fun today!
Upcoming charity event involving BACON
Coming up Friday at 6pm at Springhouse, it's the Aporkalyspe, benefiting Helping Hands, dedicated to serving victims of domestic violence, sexual assault and stalking. Tickets are available now by emailing aporkalypsenow1@yahoo.com $20 gets you a judge ticket with 10 tastes and a beer, or $5 gets you in the door with a beer. So, if you're going out Friday night, you might as well be at Springhouse supporting a great cause, a cause that I support. We still need bacon chefs as well, so email if you fall into that category.
Random Morning Thoughts
Figures. I take one day off, go to Seattle for a parade, and all hell breaks loose. I mean, I was predicting all hell to break loose this weekend, but I wasn't predicting it to start today. There's a blizzard warning posted for the Gorge this morning and evening, and I'm currently on Capitol Hill in Seattle. That's what I get for not opening my computer for two days! Going to be an interesting drive home… And by the way, if this forecast seems a little scattered, it's because I'm freaking out.
Mt. Hood Snow Forecast – 5000′

4a-8a
8a-12p
12p-4p
4p-8p
8p-4a
Thursday
Friday
Sunday
Mt. Hood Snow Forecast
I don't know where this 6" of snow came from over the last couple of days, but I hope you're enjoying it. And I hope you like more snow, because it's coming. And… I bet you froze your a** off if you skied yesterday. I heard it was worth it!
Mt. Hood will see increasing clouds and snowfall today after a partly cloudy start. Temps will be sub-zero early, rising to the single digits this afternoon. Snow starts around 10am or 1pm or so, with .3-.4" water value falling before 4pm for 4-6" of blower pow. Another .1-.3" WV falls tonight, for 2-5" of blower pow. Wind today will be W 10-20 early, SW 15 midday and NW 20-25 in the afternoon and evening.
Tomorrow sees continued snowfall in the morning with temps in the teens all day. We'll see .2-.3" WV during the day, for 3-4" of new. Another .2-.4" WV comes in tomorrow night for another 3-5" of new. Wind on Friday will be WSW 25-30 all day.
Saturday starts off cloudy and cold with temps in the teens. Snow starts falling around 10am, becoming very heavy after 4pm. We'll see .1-.3" WV in the morning, for 1-3" of new, followed by .6-1" of water value overnight (depending on the storm track), for 6-12" of new snow (sorry, but it's a long ways out). Wind Saturday will be W 20 in the morning and WSW 30 midday through the evening.
Sunday looks crazy, and there's a lot of ways it could go at this point. The storm track currently looks a bit far south for the bulk of the moisture (2" WV) to hit us square on, but it also looks a bit warm at 5000′, with temps rising to 2-3C Sunday morning, indicating a likely switch to freezing rain and then rain at some point. So… I'm not really sure yet what's going to happen, either with snowfall amounts or precip type after the warmer air hits. Let's wait until tomorrow and see what the models are saying.
Gorge Weather
F**ked. Or exciting. Depending on your take. The former if you, like me, happen to be a 4 hour drive from home right now. We'll see increasing clouds today with snow starting around 1pm, maybe earlier. Early afternoon would be great, because I could be home by then. Temps will be in the teens today, and we'll see 3-5" of blower powder fall by tomorrow morning. East winds will make driving through the Gorge a nightmare, assuming the highway stays open.
Tomorrow looks snowy and cold, with temps in the teens early, rising to the mid-twenties (maybe) in the afternoon. We'll see another 1-3" of snow during the day and another 2-3" overnight. Continued east wind will make driving in the western Gorge a mess.
Saturday starts off cloudy and cold with temps in the low twenties or upper teens. We'll see increasing snow throughout the day, becoming heavy overnight, for a 9-12" by Sunday morning, assuming nothing changes.
Sunday still looks cold, but as warmer air moves over the top of the cold air, we'll see the snow become heavier, and we'll possibly see a switch to freezing rain, depending on how quickly the cold air mass erodes. It's hard to say how much snow we'll get at this point before the switch, because the incoming air mass isn't super warm – it'll top out at 34 degrees at 5000′, meaning it's going to stay snow for a long time in the Gorge. In addition, the models currently show the bulk of the precip heading south of us. If that changes, 12-18" of snow is a distinct possibility. And we might get really lucky and get an inch of freezing rain. We're going to have to wait until Sunday gets closer.
Suffice it to say we're going to get buried. And I-84, well, I give it an 70% chance of closing today, 80% chance of closing tonight, and a 99% chance of closing Saturday night and Sunday.
We should see a switch to rain on Monday. Yeah, Monday. Late Monday.
Gorge Wind Forecast
The east gradient this morning is .26, and it's currently averaging 40mph at Rooster. Easterlies will increase to 50+ today. They'll be 30ish tomorrow at Rooster, 40ish on Saturday, and 30ish on Sunday. Yeah. Goodbye I-84.
Road and Mountain Biking
Better get it today before it's gone for a couple of weeks at least. The Gorge is my gym, but I have a feeling the Gym is going to be my gym next week.
The Clymb: free membership. Cheap gear. Temira approves. Click to join.
Events – email me if I've missed any outdoor-related events
Snowpocalypse. That is all.
Have an awesome day today!
Temira