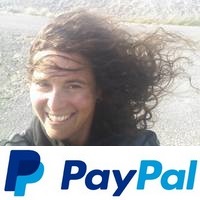 Thank you for using this forecast. I offer it freely so you can have more fun and plan your life. It does take significant time and energy to produce. If you find yourself using it often, or if you feel your life is more awesome because of my work, please make a donation. You can get this forecast via email by donation. The email subscription isn't $99/year. Not $50/year. Donating $12.34 or more gets you on the list for 12 months. Thank you for your support and thank you for trusting my forecast.
Click here to donate using a credit card.
Click here to donate via PayPal.
Venmo: @theGorgeismyGym
Snail Mail: PO Box 841, Hood River, Oregon 97031
Get the email version free through the end of November – try it out! Click here.
Mt. Hood Snow Forecast – 5000′

4a-8a
8a-12p
12p-4p
4p-8p
8p-4a
Thursday
0-500′
Friday
0-500′
Saturday
0-500′
Mt. Hood Weather Forecast
Here's your resort roundup: Timberline opens Thanksgiving day with Bruno and Pucci. Skibowl is open for tubing through Dec. 1st. Summit opens for tubing on the 29th. Meadows will have their annual "preview weekend" starting on Friday, November 29th. Go get your mountain shred on and take advantage of all the snow that fell in the last couple of days! As for the forecast…
For Thanksgiving day, it'll be cloudy in the morning and clear in the afternoon on the mountain. The snow level will be 500′ or so, and temps will be in the teens all day. No precip. Wind will be E 15-20 through early afternoon. Then it will switch to S 10 and return to E 10 overnight.
Friday looks sunny all day on the mountain. The freezing level will be 0-500′ with mountain temps in the low 20's. Wind will be E 10 early, NE 10 in the afternoon, and SW 10 overnight.
Saturday will probably be clear until sundown. Clouds move in from the south in the evening, and snow starts up after midnight. This system will be quite warm, but deep cold air locked in place will likely keep the precipitation as snow through at least Sunday morning, probably longer. So, the snow level Saturday morning will initially be 0′ with mountain temps in the mid-20's. Snow arrives around midnight; approximately 0.2" to 0.3" water value (WV) falls by daybreak, for 2-3" of relatively dense new snow. Wind Saturday will be SW 10 early, SE 20 in the afternoon, S 15-20 overnight, and SW 15-20 after midnight.
Models don't agree on all the details for Sunday, but it does appear that light precip will fall within a warming trend. Will it get warm enough for a p-type switch before the precip stops? Models aren't yet in agreement on this, and they tend to hold the p-type as snow longer than reality, so we'll keep a close eye on this. It's worth noting that this whole scenario could cause some winter precip in the lowlands too, especially in the Gorge.
Gorge Wind Forecast
Easterlies continue for Thanksgiving, but they'll be more confined to the west end of the Gorge. We'll have 25-30 all day at Rooster and Stevenson. Swell and the Hood River area have 10-15 in the morning and lighter wind in the afternoon. River flow is 96,400cfs and temp is 47 degrees.
Easterlies continues Friday, Saturday, Sunday, Monday, etc. For Friday, expect easterlies at 25-30 (RR) and 20-25 (Stevenson) through midday. The wind fades to E 10-15 in the afternoon. Saturday's wind starts with 15-20 near Rooster and 5-10 near Stevenson. The wind picks up to 35-40 near Rooster and 25-30 near Stevenson as a low approaches the coast. Strong easterlies, 35-40mph, continue for Rooster on Sunday.
COAST, JONES, SAUVIE'S: Detailed forecast is back on winter break.
Hood River Weather Forecast
Clouds this morning dissipate this afternoon. Temps will be in the low 30's early and upper 30's later. East wind. No rainbows. Friday looks clear and cold to start. Temps will be in the 20's early and mid 30's later. East wind. No rainbows. Saturday looks sunny for much of the day. Clouds arrive in the evening, and snow falls after midnight. Expect 0.5" to 1.0" for Hood River. Temps will be in the teens early and mid 30's in the afternoon. East wind. No rainbows.
Looking for a complete Columbia Gorge forecast? Looking for more humor in your weather? Obscenities? You're looking for my TATAS: Temira's Awesome Travel Advisory Service on Facebook.
Road and Mountain Biking
We're heading into a period of colder weather with overnight sub-freezing temps. That means you'll want to ride Syncline. You'll also do major damage if you do, as the trail will thaw during the day. Please don't. Same goes for Whoopdee and areas of Post not under the canopy. As for those higher-elevation trails, you can say goodbye. They'll be snow-covered and gone by Wednesday.
Upcoming Events
It's Thanksgiving, so you are consigned to spend time with friends, family, or in service providing food to others. May that event be filled with joy and gratitude! This morning is the annual Turkey Trot at the Twin Tunnels. This benefits the Moiser School. Registration starts at 8:45, and the race happens at 10am. More running tomorrow: the Kickstand Coffee run at 7am. That earns you a cup of coffee and a donut!
White Sprinter Van of the Week!
Click here for the White Sprinter Van map of the world!!!
Random Morning Thoughts: on vacation.
Click here for the full events calendar.
Have an awesome day today!
Temira