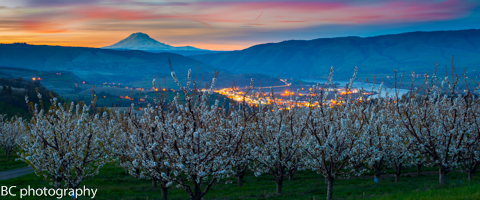 Random Morning Thoughts
It's Thanksgiving, so, duh, there's only one thing to do in the random thoughts today, and that's to give thanks. Thank you to each and every one of you for subscribing to my email or for supporting me by using my forecast. Thanks for giving me a place in this community, and more importantly, for giving me a place in your life and your heart. Every time I receive a donation, a note of thanks, or a kind comment on something I've said or some way I've improved your life, my heart thaws a little more. Pretty soon it'll be so warmed up that it'll burn a hole through my chest. Thank you to each and every one of you for the support, however you choose to give it. On this holiday for family and friends, I thank all of you for being my friends and family. Y'all mean the world to me.

Thank you for using this forecast!
Please donate to support it!
Thank you to everyone for using this forecast. Does it save you time, gas money, or help you find more wind, powder, or just plain fun stuff to do? Please consider making a donation to keep it going! Use it here for free or make a donation and get on the mailing list for wind for the summer and Mt. Hood snow in the winter. It's not $99/year. Not $50/year. No, just $12.34 or more gets you on the list for 12 months. Do it via PayPal/CC by clicking on my happy photo below. Don't PayPal? You can send a check to Temira @ PO Box 841 in Hood River. Thank you for your support, and thank you for trusting my forecast. You guys mean the world to me.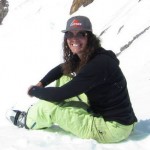 ---
Mt. Hood Snow Forecast – 5000′

4a-8a
8a-12p
12p-4p
4p-8p
8p-4a
Today
Tomorrow
The day after
Mt. Hood Snow – snow at 5000', wind at treeline
It's a warm start to the day on Mt. Hood, with partly cloudy sky and the free air freezing level around 9000′. We'll see some light rain showers move in this morning, for .1-.3" rain. Wind today will be SW 30-40.
Friday starts with the snow level around 8500′ and a few light rain sprinkles. Much heavier rain moves in around 4am, for 2.5" of rain by 4pm. Things get interesting in the evening as a (very) cold front moves in from the north. The snow level will be at 8000′ around 4pm, dropping to 6500′ by 7pm, and then crashing to 500′ around 10pm. The majority of the moisture associated with this system will fall as rain, but it's possible we'll see a few inches of snow, or maybe even 3-6", at the tail end. Wind on Friday will be SW 20-25 early, 40-45 in the afternoon, and then will swing to a punishing W 45-50 after 10pm.
By Saturday morning, we'll see partly cloudy sky above Mt. Hood. The freezing level will be around 500′ all day long. A few snow flurries will happen midday, for .1-.2" water value, giving us 1-2" of snow. By evening, the sky will be clear and temps will be dropping quickly. Wind on Saturday will be W 30-40 early, dropping to WNW 15 in the afternoon.
Sunday looks clear and cold on the mountain with temps in the single digits or low double digits. Wind will be E 30. A very wet weather system moves in on Monday. The wet will likely start as snow, given the depth of the cold pool, but then it will switch to freezing rain and then rain. Can't give you numbers yet, sorry. It's too far out. But it looks very wet. And eventually very warm.

Gorge Wind
We had weak west gradients to start of Thanksgiving, with wind in the upper teens in the Rowena stretch of the river. Looks like we'll see 18-22 today from Mosier to The Dalles, maybe Maryhill too, with gusty 13-16 near Hood River by early afternoon. Tomorrow starts off with very light west wind. As a nothing-short-of-gnarly cold front moves in from the north in the afternoon, we'll see the wind pick up east of The Dalles to gusty 26-30. Saturday looks like W 15-18 to start, quickly switching to building east wind. By Sunday, we'll see E 40-50+, and those easterlies will continue at least through Tuesday.

Gorge Weather
Once again, the Gorge weather forecast is the most interesting part of the report. Expect temps in the mid to upper 50's today, with a shot at the low 60's. We'll see a few light rain sprinkles today with an 85% chance of rainbows. Tomorrow looks like Downpour City pretty much all day long. Temps will be in the upper 40's early and low 50's in the afternoon.
Things get a little more interesting on Saturday as cold air moves in. Depending on when the cold air arrives, we may see very icy roads Saturday morning, when temps will be right about freezing. The chilly morning will be followed by a few snow flurries or sprinkles during the day as the sun takes us above freezing. By Saturday afternoon or evening, we'll have light snow flurries as temps drop below freezing. Sunday looks clear and cold with temps in the teens early and 20's in the afternoon.
It looks like the shit's gonna hit the fan Monday morning as we sit in the Ditch with 20-something degree air and a very wet and warm system up above. With a deep cold pool in place, we'll probably see the precip start as snow, but if the cold air sticks around long enough (and a forecast of east wind suggests it will), the precip will switch to freezing rain. As of right now, models don't take us above freezing again until late Wednesday, but we'll have to wait and see how things shake out as we get closer.
So, here are your alerts, assuming nothing changes between now and then: TORRENTIAL DOWNPOUR WATCH for the Gorge and Mt. Hood for Friday. FULL-ON SHITSHOW WARNING for the Gorge Monday morning. BLIZZARD WARNING for I-84 west of Wyeth on Monday morning. Thank you, and have a nice day.

White Sprinter Van of the Day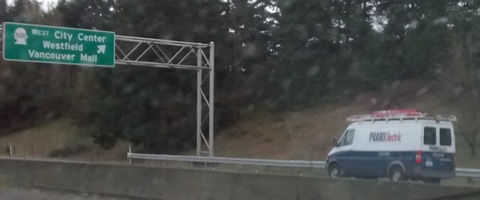 Road and Mountain Biking
Sounds like there's some mighty fine dirt out there right now. If you're quick, you can get some before it's time to spend Thanksgiving with your friends and family. Or maybe you can get out for a mountain bike ride with your friends and family. I got another note yesterday that Columbia Hills was in the "best shape ever", so that might be a nice place to ride. The person saying the dirt was good also said there was lots of signage out there now, and that she had no trouble with getting lost.


The Clymb: free membership. Cheap gear.
Temira approves. Click to join.
Riverside / Cebu Thanksgiving Dinner!!! Yummy!!!
Enjoy Thanksgiving dinner at Riverside so you can play hard on Thanksgiving Day! Delicious plated dinners served from 11:30 am to 9 pm. Menu includes Thanksgiving Turkey dinner with all the trimmings, Prime Rib, Columbia King Salmon or Vegetarian Thanksgiving, with appropriate side dishes. (Gluten-free or other dietary restrictions always happily accommodated!) Reservations are recommended. Call 541-386-4410 or visit www.riversidehoodriver.com for the complete menu. Happy Thanksgiving!
Upcoming Events
This morning is the Turkey Trot run at the west end of the Twin Tunnels trail, benefiting the Mosier School. Registration starts at 9am. You can run 3k, 5k, or 12k, or you can just be a free spirit and run as far as you feel like running. Tomorrow looks like some sort of very rainy day, so plan around that. There's a trail run leaving the bottom of Post at 8am on Saturday. Coming up Monday, it's Snowpocalypse 2014 III.
Have an awesome day today!
Temira