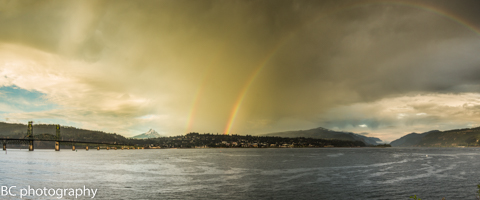 Mt. Hood Snow Forecast – 5000′

4a-8a
8a-12p
12p-4p
4p-8p
8p-4a
Today
6000'
Tomorrow
5000'–>7000'
–>5000'
The day after
4000'
Hmph. I was surprised and delighted to see it snowing on Mt. Hood at 4:30 this morning, but I was skeptical that 41 degree snow would continue. And continue it did not, switching to r**n by 5:30. Expect the snow level to hover around 6000′ today, dropping to 5500′ in the afternoon after the weather system moves through, and falling to 4000′ overnight. We'll see about .3" water value (WV) today, followed by another .1" WV or less overnight, for no new snow at 5000′. Wind will be WSW 40 for much of the day, swinging to W 35 in the afternoon.
Monday starts out cloudy and maybe even foggy, with precip starting around 7am. The snow level will be 5000′ early, peaking at 7000′ around 1pm and then falling to 6500′ at 4pm and 5000′ overnight. We'll see .5-1" WV between 4am and 4pm. This may start as snow, but will switch to rain, so expect a trace of new. We'll see less than .1" WV overnight, and that will fall as snow. Wind will be W 30 early, dropping to W 10 for a bit, and then becoming WSW 35 for much of the day and WSW 45 after 4pm.
Expect (you're not gonna believe this) a cloudy start to the day on Tuesday, followed by snow starting around 10am. The snow level will be 3500-4000′ all day. If the forecast holds, we'll see .4" WV or so, for 3-4" of new snow between 4am and 4pm on Tuesday, followed by partly cloudy sky overnight. Wind will be W 30.
Models are not agreeing on the weather for Wednesday. Some say dry. Some say wet. So, Wednesday is up in the air. Models, strangely, are in agreement on the latter part of the week, late Thursday into Friday. Pineapple. Lots of pineapples.

Thank you for using this forecast!
Click on my photo to support it with a donation.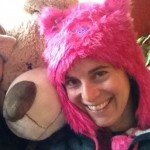 Thank you for using this forecast. Does it save you time, gas money, or help you find more wind, powder, or just plain fun stuff to do? Please make a donation to keep it going! Use it here for free or get on the mailing list for wind for the summer and Mt. Hood snow in the winter. Just click on my photo to donate. The email isn't $99/year. Not $50/year. No, just $12.34 or more gets you on the list for 12 months, and sometimes there are cool prizes. Donate via PayPal/CC by clicking on my happy photo below. Don't PayPal? You can send a check to Temira @ PO Box 841 in Hood River. Thank you for your support, and thank you for trusting my forecast. You guys mean the world to me.
---
Gorge Wind
The iWind/iKite Rooster Rock sensor is still down this morning, but extrapolating from windonthewater.com's Corbett sensor gives me 40-50 at Rooster this morning. The east wind will fade, leaving us with light and variable wind this evening. Expect light east wind tomorrow morning, picking up briefly to E 25-30 midday and becoming light W or LTV in the evening. Expect west wind at 5-10 on Tuesday.

Random Morning Thoughts
I laughed so hard yesterday when I read about the Seahawks coach, Pete Carroll, mentioning his therapist in a pre-Super Bowl press conference. I laughed, and I also felt a sense of kinship. Y'all have heard me mention my therapist more than once.
My passion and openness on this subject surprises me as much as it probably surprises you. I grew up in a home where therapists were used as bludgeons, not helpers. In addition, my family made fun of therapists and feelings. I didn't see the paradox at the time, but it's obvious to me now. Anyway, I, unsurprisingly, was skeptical of psychotherapy for much of my life.
My opinion has changed. Having a reliable and compassionate therapist in my world gives me a feeling of safety and grounding. I feel like I have a partner in my struggles (of which there are many – I bet many of you feel the same way). I still feel isolated a lot of the time, and I question my normality, but I feel like there's someone keeping me company in my crazy world. That helps.
Anyway, if an NFL coach has the balls to say "my therapist…" in a national press conference, I'll stand with him and mention mine. Mine's a bit skeptical of my openness in this forum, but screw that. We all have struggles, we all want to be heard and supported and know that we're not alone, and we all could use a little support from a pro. Even an NFL coach. And his players. Go Seahawks!

Gorge Weather
It's going to be a cloudy and rainy day in the Gorge. Temps will be in the upper 30's in the morning and the low 40's in the afternoon. Call it a 41% chance of rainbows today. Tomorrow starts off cloudy and quickly becomes rainy. Temps will be in the upper 30's early and the mid 40's in the afternoon. Rainbow chances are 81%. Tuesday looks cloudy and showery. Temps will be in the low 40's early and the upper 40's in the afternoon with a 31% chance of rainbows.

White Sprinter Van of the Day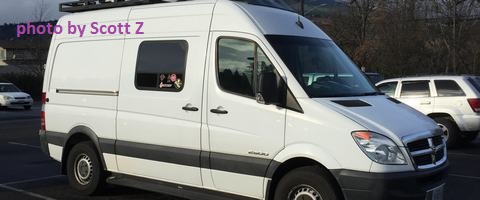 Road and Mountain Biking
Well… so much for perfect dirt. It's raining out there. That means trail riding has turned into trail running.


The Clymb: free membership. Cheap gear.
Temira approves. Click to join.
Upcoming Events
It's Sunday. There's community yoga, free or by donation, at Yoga Samadhi in White Salmon at 9am. There's no ping pong today, because the players are all watching the Super Bowl. As far as I know, pickup touch rugby is still on for 3pm at the Mosier School, and Crossfit Hood River's free/donation mobility class is still on for 4pm. There's also community yoga at 6pm at Root Down in Hood River. The Dirty Fingers folks are playing flag football at 11am at Westside, followed by a Super Bowl party at the shop.
Coming up tomorrow, there's Aikido at Trinity Natural Medicine in Hood River at 5:30pm. Then there are two community yoga classes: 6pm at the Mt. Hood Town Hall and 6:30pm at Yoga Samadhi in White Salmon.
Have an awesome day today!
Temira