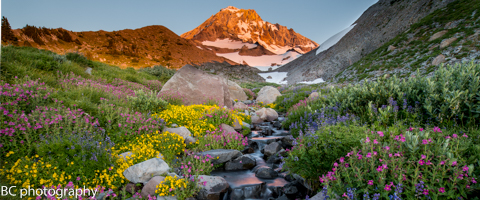 See, I told you yesterday was tricky. Despite models insisting on 30+ all day long, especially in the near and far east Gorge in the afternoon, only the morning was windy. This morning's models are also insisting on wind, but as you can see, it's rainy instead, although we are seeing some wind in the eastern Gorge. Starting off with what we do know… the 6am gradients stood at .08 (pdx-dls) and .09 (dls-psc). River water temp is 58 degrees. Flow is 247kcfs, good enough for the Rufus stretch. In addition to the stats, we have an upper level low sitting over eastern Oregon, and that's going to impact the quality and predictability of the wind today. Continued after the chart…
Today's Gorge Wind – these are ranges for the average speed, not a predicted wind range. =)

Your favorite beach
Dawn
Patrol
9am-
11:30a
11:30a-
3pm
3pm-
dusk
Rooster Rock
Too
wet
to get
nekkid!
Steven's Locks
12-15
12-15
12-15
12-15
Hatchery/White Salmon Sandbar (minus a few for Hood River)
12-15
12-15
12-15
12-15
Doug's, Lyle, Rowena
12-15
12-15
25-29??
25-29??
Rufus, etc.
17-20
17-20
25-29??
25-29??
Roosevelt, etc.
23-26
23-26
23-26??
23-26??
Gorge wind forecast, continued…

I'm thinking the western half of the Gorge, from Stevenson to Mosier, is likely going to stay cloudy today with gusty 12-15. It's possible it'll pick up a bit in the afternoon, but I'm not going to put money on that. The situation is a little trickier east of Lyle. Morning speeds were hovering in the upper teens near Maryhill and the low to mid 20's near Arlington. Given the location of the upper level low, I think the Arlington section of the river is going to be impacted by rain and instability for much of the day. The Rowena stretch really depends on what happens with the clouds… it's possible it could pick up to 25-29 there this afternoon like the models are predicting. On the other hand, it might not. The likeliest section of river to see wind today is probably Avery through Rufus, with 25-29 possible this afternoon. Or maybe not. Sorry, y'all, but having an upper level low sitting in the Oregon desert really isn't what we're after when looking for good wind!
---

Donate and keep the forecasts coming
See below for details.
---
Now, looking at Monday, things look better. That low goes away and high pressure builds off the coast. We'll still have a deep marine later in the western Gorge, and that'll make the Viento to Hood River stretch a maybe. The Mosier to Maryhill stretch looks like 25-29 for Dawn Patrol on Monday with 28-33 in the afternoon. Tuesday looks like 13-16 all day from Stevenson to Mosier. If the models are correct about Wednesday, we'll see 26-30 close to Hood River.
The North Sports Yard Sale, May 21st

On May 21st, from 9 am to 3 pm North Sports in White Salmon, WA is having a blowout yard sale of the coolest water sports equipment on the market. Inflatable kayaks, inflatable SUP boards, paddles, and MORE. You will not be able to beat these prices! Everything must go! If you are an outdoor water enthusiast and want the best value, come to North Sports, located at #1 North Shore Drive SE, in White Salmon, on May 21st from 9 am to 3 pm. Get here, then get on the water.

Jones, Sauvie's, Coast Beta Test Forecast

Jones today, 5-10. Jones Monday, 5-10. Jones Tuesday, 20-23. Sauvie's today, no. Sauvie's Monday, 10-13. Sauvie's Tuesday, 12-15. Coast (north/central/south). Today: no/no/10-15, W swell 4′ at 13 seconds. Monday: 5-10/15-20/30+, W 3′ @ 11. Tuesday: 15-20/20-25/30+, W 5′ @ 12.

Support your forecaster, Temira!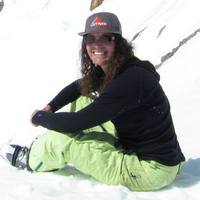 Thank you for using this forecast. Does it save you time, gas money, or help you have more fun in your life? Make a donation! Get your forecast here for free or donate and get on the mailing list for year-round wind forecasts and ski season snow forecasts. Just click on my photo to donate via PayPal or credit card. The email isn't $99/year. Not $50/year. No, just $12.34 or more gets you on the list for 12 months, and sometimes there are cool prizes. Don't PayPal? Send a check to Temira @ PO Box 841 in Hood River. Thank you for your support, and thank you for trusting my forecast.
---
Mt. Hood Snow Forecast
It's raining up on Mt. Hood this morning, but in an ironic twist, it'll probably snow up there above 5000′ later this week…

Random Morning Thoughts
As y'all might have noticed, I'm a fan of self-reflection. Thank goodness, because counseling grad school is all about constant self-reflection and growth. It's pretty much a full time job. Anyway, if we choose to reflect on our experience, there are many ways to do it. We can think, we can meditate and see what arises, we can study our experience in mindfulness, we can create art, we can write poetry, we can write stories, etc.
In other words, there are many ways to take a look at experiences we're having or things we are trying to figure out. When we stick with the same approach all the time, we're likely to get stuck. If we only think about a situation, for example, we're only harnessing a small portion of our mind's capacity. We're only harnessing the portion that likes to think, and we may only be harnessing the logical, left-brain thinking side.
If we're stuck in some way, it can be helpful to try other approaches. Draw a picture of what's going on. Write a poem. Have a conversation with your pet iguana. Whatever you choose that's out of your normal approach, you'll have an opportunity to recruit different neural networks and find a different way of looking at a situation. Give it a shot, and if you find that one of the options listed above is a "no way in hell" option for you, pick that option to try. It's probably the one carrying the biggest potential for insight, because it's the one farthest from your usual mode. Have an awesome day, awesome person.

Disclaimer required by my grad school program: I am not your therapist. I am your weather forecaster. Take everything I say with a grain of salt, and consult with your actual therapist about your mental health issues.

Gorge Weather Forecast
Now here's something neat and different: RAIN! CLOUDS! YAY! Expect a cloudy, wet morning with partly cloudy to mostly cloudy sky this afternoon. We've already had .27" of rain today, awesome news for gardens and trails. Temps will be on the chilly side: in the low 50's early and the low 60's in the afternoon. Moderate to strong west wind, maybe. 89.72% chance of rainbows. Monday looks partly cloudy with a few sprinkles to start. Temps will be around 50 early and in the upper 60's in the afternoon. Strong west wind. 92% chance of rainbows, but only in the morning. Tuesday looks sunny and dry. Temps will be in the upper 40's early and the mid 70's in the afternoon. Light to moderate west wind. No rainbows.
For weather specifically directed at travel through the Gorge, please visit Temira's Awesome Travel Advisory Service on Facebook.

Road and Mountain Biking
Our local trails organization has agreed to provide the volunteers for the Cascadia Cup next weekend, and in exchange, the race organizers are offering up $8000 for our trails. So, we need volunteers! Sign up here, now. Looking to ride? Get the complete list of open trails here.
In other news, we've had .27" of rain since midnight, and that's AWESOME news for the trails. Honestly, that's probably enough to make things slippery out there this morning, but by tomorrow afternoon, look out. We'll have PERFECT dirt. In other news, the USFS website reports that Lewis River is open as of three days ago. So, one of you has to go be a guinea pig and test it out. Progress is being made on Knebal and 8 Mile, Dog River is open, and there is no word on Surveyor's since my last report of a bazillion trees down on the trail.

Upcoming Events
Today's events include a by-donation yoga class at Yoga Samadhi at 9am. There's ping pong at the Hood River Armory at 10am today. Coming up at 1, you can play pickleball at May Street Elementary. Pickup touch rugby happens at 3 at the Mosier School, and there's YogaFaith at Pure Yoga in The Dalles at 4 today.
Looking ahead to next weekend, the folks from Devinci Bikes will be here Thursday through Sunday at Dirty Fingers with free mountain bike demos. There's a Superhero party at Dirty Fingers on Saturday night. The Cascadia Dirt Cup Enduro Race takes place in Post Canyon Saturday and Sunday – they're putting up some big money for local trails if we can staff the event with volunteers, so look it up online ad get signed up. There are two other bike races next weekend: a cyclocross race at Cooper Spur on Sunday and the Dog River Super D race on Sunday.
Have an awesome day today!
Temira

The Clymb: free membership.
Cheap gear.
Temira approves. Click to join.