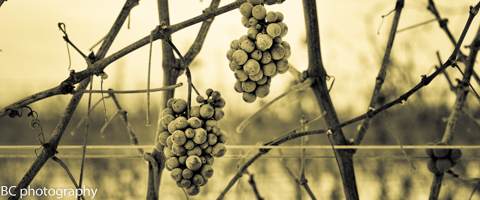 It's a clear start to the day on Mt. Hood, despite the weather models insisting that it is a partly cloudy start to the day. We'll let them have their reality, and we'll stick with ours, grounded in reality and the feedback of our own eyes. Expect increasing clouds as the day goes on with no precipitation, just a change in the color of the sky. The free air freezing level (FAF) will be 8000′ this morning and 9000′ this afternoon. Wind will be SW 25-30 all day. Continued after the chart…
Mt. Hood Snow Forecast – 5000′

4a-8a
8a-12p
12p-4p
4p-8p
8p-4a
Today
8000–>9000'
Tomorrow
10,000'–>5500'
The day after
4500'–>2000'
Tomorrow looks sunny in the morning with clouds moving in late in the day and precip starting after midnight. It's quite possible the timing will be just right to capture a sunset-colored cap cloud on Mt. Hood. Keep your camera handy if you'll be up there around sunset. Anyway, the FAF will be 10,000′ for much of the day. The snow level will plummet to 5500′ as the weather system hits, and will keep falling. We'll see .1-.2" water value (WV) overnight, for up to 1" of new snow at 5000′. Wind will be SW 30 all day and night.
Tuesday looks snowy all day long. The snow level starts around 5000′, falls to 2500′ by 11am, and drops to 1500-2000′ overnight. We'll see .6-.8" WV during the day, for 6-8" of new snow, followed by .1-.2" WV overnight, for another inch or two. Wind will be WSW 30-40 early and W 35 after 11am. Call that storm skiing, for sure.
Expect snow flurries and sunbreaks on Wednesday with the snow level around 2000′ and moderate WNW wind. The rest of the week looks cool and showery with temps not likely to climb above freezing at 5000′. It's winter!!!

Donate and keep the forecast going!

contribute to Temira's grad school, bike repair and coffee fund)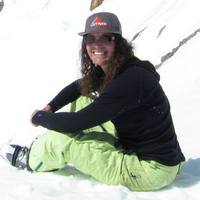 Thank you for using this forecast. Does it save you time, gas money, or help you have more fun in your life? Make a donation! Get your forecast here for free or donate and get on the mailing list for year-round wind forecasts and ski season snow forecasts. Just click on my photo to donate via PayPal or credit card. The email isn't $99/year. Not $50/year. No, just $12.34 or more gets you on the list for 12 months, and sometimes there are cool prizes. Don't PayPal? Send a check to Temira @ PO Box 841 in Hood River. Thank you for your support, and thank you for trusting my forecast.
---
Gorge Wind
Light and variable is the word (or three words) for this morning. We'll see the westerlies pick up to 10-13, maybe 12-15, after 2pm today from Steven's Locks to Mosier. Tomorrow starts off LTV and picks up to 8-11 or a touch more from Steven's Locks to Mosier after 2pm.
Tuesday looks much more interesting. A low pressure trough moves east early in the day and strong high pressure builds off the coast. This is a nearly-ideal setup for Gorge westerlies, at least it's ideal if you like your westerlies strong, approaching nuking. If nothing changes between now and then, we'll see 28-32+ for much of the day from, oh, probably Mosier to Arlington. Maybe Lyle to Arlington. The bummer for me is that I'll be in Portland all day, so you'll have to go windsurfing for me, and I shall live vicariously through you and share your joy at a big day on the river. Water temp is currently 47.

Random Morning Thoughts
I was talking about neuroplasticity and brain changes earlier this week, and it's on my mind again today. I'm at a workshop about facilitating groups of people. The attendees are supportive, open-minded, and clearly deeply curious about and engaged with the topic. The leader of the workshop was talking yesterday about how much (more) learning can happen when a group develops a 'group brain', a sense of interconnection.
I feel that with this group, because they are the kind of people who want to reach out and connect with others. There's a sense of connection with everyone. And that's contributing to me having all sorts of insights. It's like my brain is functioning more smoothly – circuits that aren't always connected are connected in this classroom, and that's allowing for deeper understanding. In addition, it feels like the taught concepts are sticking in my mind without me needing to study.
This raises questions for me about how we create a community-oriented space for learning so our teachers are more effective. When we learn as an interconnected group (while still having space for each person's differing beliefs and opinions), we learn better. We learn faster. We are more creative, and we have more insight. So now I am wondering about ways we can create more groupsense in our schools, workplaces, and in our larger communities…
(don't forget that you're supposed to be writing down something you love about yourself each day this month and putting that nice thought in a mason jar for later…)

Gorge Weather Forecast
We'll have a partly cloudy start to the day today with plenty of sunshine before high clouds move in this afternoon. Temps will be in the low 40's early and the mid 60's in the afternoon. Light west wind. No rainbows. Tomorrow looks sunny early with cloudy moving in late the day. Temps will be in the mid 40's early and the upper 60's in the afternoon. Light wind. No rainbows. Tuesday looks rainy, windy and cooler. Temps will be in the mid 40's early and the mid 50's in the afternoon. Very strong west wind, showers all day, and a 99% chance of rainbows.

White Sprinter Van of the Day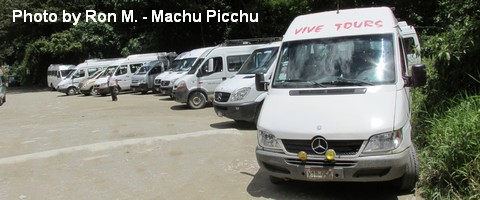 Road and Mountain Biking
First off an update from Post Canyon. The only report I have from yesterday is of many cars with muddy bikes driving out of the Post Canyon area. If you're taking the dirt home with you via your muddy bike, it's too muddy to ride. Next, a Whoopdee update: SDS is starting timber harvest operations on the north side of the trail. It's open this weekend, but the trail will be closed from approximately 4/1-4/3 for road building. I'll get you more details when I have them. In road biking news, it's a nice today today with light wind and sun, at least for the morning. Tomorrow looks lovely, with warm temps, light wind, and some high clouds. The weather gets colder, wetter and windier starting Tuesday.


The Clymb: free membership. Cheap gear.
Temira approves. Click to join.
Upcoming Events
Today is Sunday. There's community yoga at Yoga Samadhi in White Salmon at 9:30. Coming up this afternoon, there's pickup touch rugby at 3pm at the Mosier School, there's ping pong at the Hood River Armory at 3pm, and there's community yoga at Root Down at 6pm. Coming up tomorrow night, there's Aikido at Trinity in Hood River at 5:30, there's community yoga at the Mt. Hood Town Hall at 6pm, and there's community yoga at Yoga Samadhi at 6:30pm.
Have an awesome day today!
Temira