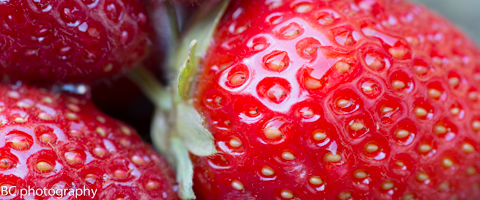 Holy heck there was a huge gradient when I woke up: .20 (pdx-dls) and .12 (dls-psc). Those numbers may or may not mean anything to you, but let me tell you this: that's a lot of cross-Cascade pressure gradient. Along with the gradients, the pre-dawn wind was 23-26 under the clouds and 26-30 under the clear sky. We call that… DAWN PATROL!!! Anyway, it's going to be a very windy day today, although a passing shortwave this morning may have some sort of an impact on the wind. Continued after the chart…
Today's Gorge Wind – these are ranges for the average speed, not a predicted wind range. =)

Your favorite beach
Dawn
Patrol
9am-
11:30a
11:30a-
3pm
3pm-
dusk
Rooster Rock
Get
sunscreen.
Get
tan!
Steven's Locks
20-25
20-25
20-25
20-25
Hatchery/White Salmon Sandbar (minus a few for Hood River)
20-25
20-25
20-25
20-25
Doug's, Lyle, Rowena
26-30
26-30
30+
30+
Rufus, etc.
26-30
26-30
30+
30+
Roosevelt, etc.
26-30
26-30
30+
30+
Gorge wind forecast, continued…

Here's what I think (not that I'm more qualified than anyone else to make a prediction). I think we'll see 26-30 this morning from Mosier to Arlington. By mid-morning, we'll see 30-35 from Mosier to Arlington, and that nukingness will last all day long, finally fading as we approach sunset. The western Gorge, under the clouds, from Stevenson to Hood River, will stay in the gusty 20-25 range today. River temp is 56 degrees, and river flow at The Dalles is 300kcfs. That is a LOT of flow, and will impact conditions at the Rufus stretch of the river. Oh, one last thing, the beaches that were labeled as "poopy water advisory" have had the signs removed, and you are free to play in the Columbia at those beaches again.
---

Donate and keep the forecasts coming
See below for details.
---
Looking at tomorrow, we'll see a weak weather thingy drop through eastern Oregon, and that'll keep the wind flowing through the Ditch. You can expect 15-18 to start the day, all the way from Stevenson to Arlington. The will will drop east of Maryhill in the afternoon and pick up to 24-27 from Stevenson to Doug's, with the Swell-Hood River stretch likely seeing less, and gustier wind.
Tuesday looks light and variable early with E 15-20 in the afternoon, a great setup for riding a bike to Portland. Wednesday looks light and variable early with W 10-13 in the afternoon.
Jones n' Sauvie's beta test forecast. Jones today: 13-16. Jones tomorrow: 10-13. Jones on Tuesday: nope. Sauvie's today: 13-16. Sauvie's tomorrow: 8-12. Sauvie's Tuesday: nope.
Coast (north/central/south). Today: 15-20/20-25/30+, NW swell 7′ @ 8 seconds AND W 6 @ 12. Tomorrow: 5-10/15-20/30+, NW 8′ @ 9 seconds. Tuesday: 15-20/20-25/25-30, W 5 @ 10.

Support your forecaster, Temira!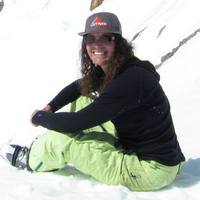 Thank you for using this forecast. Does it save you time, gas money, or help you have more fun in your life? Make a donation! Get your forecast here for free or donate and get on the mailing list for year-round wind forecasts and ski season snow forecasts. Just click on my photo to donate via PayPal or credit card. The email isn't $99/year. Not $50/year. No, just $12.34 or more gets you on the list for 12 months, and sometimes there are cool prizes. Don't PayPal? Send a check to Temira @ PO Box 841 in Hood River. Thank you for your support, and thank you for trusting my forecast.
---
Mt. Hood Snow Forecast
No. No. NO. There's no snow. There's none coming. It's the hottest year on record, and if we see another round of snowfall at 5000′, I'll eat this forecast! Come to think of it, I probably shouldn't say things like that, especially considering that I'm unsure of the carcinogenic properties of Times New Roman font.

Random Morning Thoughts
It's Mother's Day, and I'd like to wish all of you a happy day today. Whether you're a mom, a dad, or a person occupied with raising yourself, may you have a lovely day today. We all know what it takes to be a good mom: love, warmth, affection, and a commitment to the safety and well-being of children.
Not all moms can manage those things, sadly, but there's something more important to remember than that: We all contain the ability to hold love and compassion for others. And we all contain the ability to hold those kind feelings toward ourselves. Many times, we forget. We beat ourselves up, we beat ourselves down, and we beat ourselves all over the place. That's not good at all!
So, take a moment on this Mother's Day to remember to treat yourself as would an ideal mother. Love yourself. Be kind to yourself. Be gentle with yourself in your lesser moments. Even if you have an awesome mom, it's good to continue to be a good mom to yourself, because you deserve love and kindness. Have an awesome day.

Disclaimer required by my grad school program: I am not your therapist. I am your weather forecaster. Take everything I say with a grain of salt, and consult with your actual therapist about your mental health issues.

Gorge Weather Forecast
It's cloudy here in Hood River this morning, a nice change from all that dumb blue sky we've been seeing lately. Oh, wait, blue sky is awesome too. It's the constantly changing weather that makes this such a nice place. Anyway, expect a mostly cloudy day today with temps in the upper 50's early and mid 60's (down 80 degrees from yesterday!) this afternoon. Strong west wind. No rainbows. Monday looks mostly cloudy to start and partly cloudy in the afternoon. Temps will be in the upper 40's early and low 70's in the afternoon. Moderate westerlies. No rainbows. Tuesday and Wednesday both looks sunny with highs near 80 and light wind.
For weather specifically directed at travel through the Gorge, please visit Temira's Awesome Travel Advisory Service on Facebook.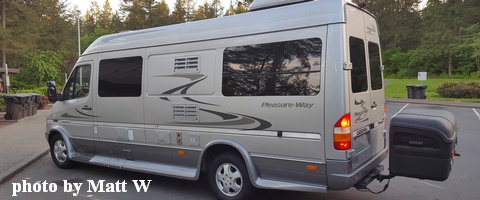 Road and Mountain Biking
First off, I'm totally unclear where I got the idea that the HRATS have a work party in Post today. They don't. I'm clearly just trying to track too many things in my world. In bike news today, I have nothing new to report, mostly because nobody has made a Lewis River attempt yet. On the roads today, forget about it. You'll be much happier if you wait until Tuesday when there won't be any wind at all.

Upcoming Events
Today's events include a couple of free yoga classes – one at 9am at Samadhi in White Salmon and YogaFaith at 4pm at Pure Yoga in The Dalles. There's Ping Pong today at 10 at the Hood River Armory, there's pickleball at 1pm at May Street Elementary, there's pickup touch rugby at the Mosier School at 3pm, and there's a free women's ultimate Frisbee clinic at 3pm at Westside Elementary. Today's also the last Sunday you can ski at Mt. Hood Meadows this season.
Looking ahead to next weekend, it's the Stevenson to Carson Ridge Run, the Dog River Super D bike race, and a work party on the 160 trail in Post Canyon. As mentioned above, I have no idea where I got the idea that there is a work party in Post Canyon today. There's not.
Have an awesome day today!
Temira

The Clymb: free membership.
Cheap gear.
Temira approves. Click to join.