Random Morning Thoughts
I've been forecasting wind for the Gorge and snow for Mt. Hood for many years now. Over these years, I've received a few calls, emails, and comments from business interests asking me to "enhance" my forecasts in order to encourage people to visit both Hood River and Mt. Hood. I received another one of those emails yesterday.
I want all of you to understand that as much as I want to see local business succeed, my loyalty lies with you, my subscribers and readers. You folks trust me to give you the most accurate forecast I possibly can. And I do. And always will. I will never misrepresent upcoming weather conditions to get you to visit my town or my mountain. I will never violate your trust.
I might screw up the forecast, especially the long-range forecast where models can be incorrect, but I will always give you my honest best effort. Thank you all for trusting me to give you a good forecast. I take that responsibility very seriously – I understand that your fun, your time, and your gas money is valuable to you. I'll always do my best to help you make informed decisions about how to play.
End of rant. Stepping off soapbox.

Do you find this forecast useful? Hooray!
It's pledge drive month!
Thanks for coming here for your forecast. It's time for the annual pledge drive! "WHAT?", you say, "I thought this was free!" It is, but it takes lots of time. It's my job, and you're my employers! Here's the deal: Every day someone has to pledge. If not, no website forecast the next day: only the people on the email list get their forecast. Want on that list? Make a donation. Do I save you gas? Find you more fun? Entertain you? The email list is not $99/year. Not $50/year. No, just $12.34 or more gets you on the list for the next year. Anything over the minimum feeds my coffee and bicycle addictions and makes me feel loved, and god knows we all need to feel loved. Do it via PayPal/CC by clicking on my photo. And thank you so much for your support. Don't PayPal? You can send a check to PO Box 841 in Hood River. Thank you for your support. It means the world to me.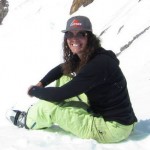 Tomorrow's forecast status:


Thank you Brandon F. for tomorrow's forecast!
and thank you all for using this forecast!
Have a wonderful day!



---
Gorge Wind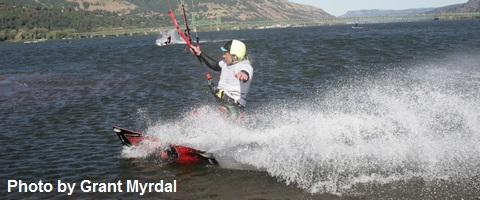 Today looks like a light wind day. There's a .04 (pdx-dls) gradient this morning, but that's not going to increase, and models suggest not-quite-glassy conditions today with westerlies at 5-10 during the day and 10-13 late afternoon, possibly hitting 13-16 after 5pm. If it gets windy, it will be strongest from Stevenson to Hood River and possibly at Mosier too.
Monday starts with 13-15, holding for much of the day, and rising to 17-21 in the afternoon. Strongest wind will be from Stevenson to Mosier.
Because I am mediating on Tuesday, it will be windy. Expect 21-24 in the morning and 24-28 in the afternoon, strongest near Hood River early and filling in from Stevenson to Rufus in the afternoon, assuming thunderstorms don't screw things up.
Coast wind today will be (north/central/south) 20-25/20-25/30, NW 3-4@8. Monday: 20/20/25-30, W 5@10. Tuesday: 15-20/20/25-30, W 4@11.
Jones Beach looks windy the next three days as well. Honestly, I'm not great at forecasting exact wind strength out there, but I'll pay more attention. And I'll try to pay more attention to Sauvie's too.
If you want photos, Grant was out shooting Mitchell Ridge trail from 11-1 yesterday and he was at the sandbar yesterday evening.
Today's Gorge Wind – these are ranges for the average speed, not a predicted wind range. =)

Your favorite beach
Dawn
Patrol
9am-
11:30a
11:30a-
3pm
3pm-
dusk
Rooster's Rocks
sunny
day
buns be
tan
Steven's Locks
light
5-10
5-10+
13-16?
late
Hatchery/White Salmon Sandbar (minus a few for Hood River)
light
5-10
5-10+
13-16?
late
Doug's, etc.
drainage
wind
5-10
5-10
8-12
Rufus, etc.
light
light
5-10
5-10
Roosevelt, etc.
light
light
5-10
5-10
Temira's sail: 35-40: 2.9 / 30-35: 3.2 / 26-30: 3.5
23-26: 4.0 / 20-23: 4.5 less than 20: something bigger!
Tonia's kite: 35-40: 4m / 30-35: 4-6m / 26-30: 5-7m
23-26: 7-9m / 20-23: 8-10 / 15-20: 10-12 / 10-15: 13-15.
Advertising Worth Reading
Growlerz – Beer, Dawgs, Wine, Cider and Kombucha in Bingen

GROWLERZ in Bingen is now OPEN for biz! M-F, 11-9, S, 3-9. Growlerz is a Gorge community tavern that serves up good company, awesome DAWGZ and Cold Craft Beer by the pint or growler, as well as select bottled brews. We also feature cider, wine, and Kombucha! Music will be commonplace, with the Dam Good Jazz Trio playing every Thursday evening from 6:30 to 9:00, and Eddie Corduroy rocking the house with Blues every Friday, 6:30 to 9:00. Growlerz can host host book clubs, parties, and just about any gathering that would enjoy dawgz and refreshments.
Gorge Weather
We've moved into a hot pattern as a ridge inland combines with a low off BC and high pressure off CA/OR. Temps will be in the mid 50's this morning (open your windows and doors and cool down the house!) and right around 90 this afternoon. There's a slight chance of thunderstorms over the Cascade Crest this afternoon. Temps tomorrow will start in the low 60's and rise to the low 90's. Repeat chance of t-storms. Temps on Tuesday start in the low 60's and rise to the upper 90's with a better chance of t-storms and rainbows.
Rare photo of a White Sprinter Van outside its native habitat of Hood River!!!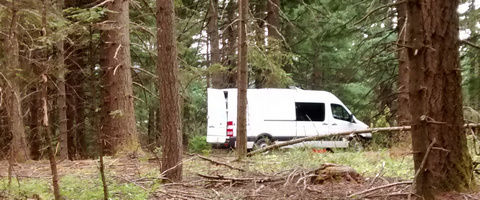 Road and Mountain Biking
I was out wandering around in Post Canyon with Grant, the photographer, yesterday, giving him a tour of nice places to shoot photos. The dirt was still lovely on Mitchell Ridge. So get out and ride mountain bikes (except on Hospital Hill and Whoopdee, which are closed) this morning before it gets hot.
The pavement will be excellent today too, with light wind on the asphalt. But get it early, because 90 degree temps this afternoon are going to feel mighty toasty after you've been in the saddle for a few hours!

The Clymb: free membership. Cheap gear.
Temira approves. Click to join.
River Levels / Cheezburger update
The White Salmon is at 2.25′. Cheezburger will be rafting on the White Salmon today with Wet Planet. He would really like to guide you. The Klickitat is at 941cfs. The John Day dam is putting out 144-180kcfs and The Dalles dam is reading 159kcfs. Columbia river temp is 68.9 degrees at The Dalles Dam.
Events – email me if I've missed any outdoor-related events
Today is the Bridge of the Gods Kite Fest Blowout race. Windsurfers and kiteboarders race downwind 17 miles from Stevenson to Hood River if the wind cooperates. In Cascade Locks today, the Gorge Dinghy Invitational sailboat races continue. There's ping pong at the Hood River Armory at 5, there's pickup rugby at 3 in Mosier, and there's a mellow bike ride from Mountain View Cycles in Hood River to Mosier and back at 5:30.
If you're already wondering what to do next weekend, you can check out the 49th annual Trout Lake Fair on Friday, Saturday and Sunday. On those same days in Cascade Locks, there's the Columbia Gorge One-Design Regatta Sailboat races. And Friday evening in Hood River, it's First Friday, with art and music and all sorts of fun stuff happening downtown.
Have an awesome day today!
Temira