The best snow forecast for Mt. Hood. The best wind forecast for the Gorge.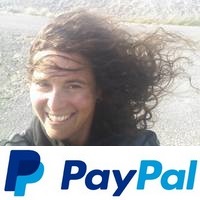 Thank you for using this forecast. Like it? Find it useful? Support it (and me!) by sending some cash my way. What's it cost to support me and get the email version? Not $99 a year. Nope. Not $49. Just $19.99 or more gets you a year. People are added to this list on Thursday and Sunday. My day job is crisis mental health, and I don't have time on other days. Thanks for your patience! Click below to contribute. Thank you!!
Credit card payments use this button
Click here to use your PayPal
Venmo: @theGorgeismyGym
Snail Mail: PO Box 841, Hood River, Oregon 97031
(note: I am not a non-profit entity. The only way to accept credit cards with a user-defined amount is to use the 'donate' button. Thanks for understanding!)

Auto-renewing subscription. New! Awesome!
The Forecast
Mt. Hood Snow Forecast – 5000′

4a-8a
8a-12p
12p-4p
4p-8p
8p-4a
Sunday
6000′->3500′
Monday
3500′->6500′
Tuesday
6500′->10,000′->8000′
Mt. Hood Forecast
This week's forecast for Mt. Hood looks very, very wet. Models aren't quite sure on just how wet or just how warm, but it's definitely going to be Hefty bag weather for about 48 hours.
No Hefty bag will be required for Sunday. Light mist falls for a few hours in the morning before the sky clears in the afternoon and stays that way overnight. The snow level will be about 6000′ in the morning, 5000′ in the afternoon, and 3500′ overnight. About 0.1" mist is forecast at 5000′ in the morning. Wind: SW 15-20 most of the day building to SW 20-40 overnight.
Monday starts off clear, but mixed precip starts up by 7am. By afternoon, rain will be the rule, and it'll pick up overnight. The snow level will be 3500′ early, 5000′ when the precip hots, and 6500'+ in the evening. During the day, 0.8" water equivalent falls, for perhaps a few inches of wet snow before a transition to rain. Overnight: 1.1" rain. Wind: SW 20-40 in the morning, SW 15-25 in the afternoon, and SW 30-55 overnight.
The Pineapple Express arrives on Tuesday. The snow level rises from 6500′ in the morning About 3" rain is forecast during the day. That's followed by another 3" rain overnight. Wind: SW 30-55 most of the day building to WSW 45-65 overnight. Heavy rain and strong wind is forecast for Wednesday morning before a quick transition to colder weather and orographic snowfall. Wild weather, for sure. Don't forget that rain-soaked groomers are wet, fast and fun!
Note on wind speeds. Different wind directions are experienced in different ways on Mt. Hood. For example, west wind at 50mph will hit the slopes and exposed ridges at W 50. SW 50 may hit the ridges at SW 50, but will likely only be SW 20 below tree line. Hence the ranges for wind. Depends where you are on the mountain. Hopefully that helps clarify.
Gorge Wind Forecast
Sunday morning easterlies start at 30-35 at Rooster, 30-35 at Stevenson, and 15-20 at Viento. The wind falls to 10-15 in the afternoon. River flow is 135kcfs, river temp is 42, and high temp is 42. Monday brings easterlies at 20-25 at Rooster all day. Stevenson: 20-25 in the morning and 15-20 in the afternoon. Tuesday's easterlies start out very rainy with 30-35 at Stevenson and 15-20 at Rooster. The wind fades to light westerly in the afternoon.
Coast, Jones, Sauvie's
As needed until next spring and summer.
Hood River Weather Forecast
Cloudy sky with light rain this morning turns mostly cloudy and dry this afternoon. Temps will be in the upper 30's early and low 40's later. Light easterlies. 7% chance of rainbows. Monday will be rainy. Temps will be in the mid 30's early and mid 40's later. Light easterlies. 3% chance of rainbows. Tuesday looks very wet. Temps will be in the upper 30's early and low 50's later. Easterlies early. Possible light westerlies in the afternoon. 99% chance of rainbows.
Looking for a complete Columbia Gorge forecast? Looking for more humor in your weather? Obscenities? You're looking for my TATAS: Temira's Awesome Travel Advisory Service on Facebook.
Cycling
Volunteers needed! Columbia Area Mountain Bike Advocate (CAMBA) is doing small projects at the Syncline this winter: treadwork and trail maintenance. Show that we care and want to protect it! Due to COVID restrictions, work party numbers are limited, so if you can help, contact Ann 509-637-three seven one three. Hikers, runners, mountain bikers, and sightseers all welcome! Do be aware of the possibility of freeze-thaw (muddy) conditions, especially on trails that are not under a tree canopy. Do not ride if it was below freezing last night and is above freezing when you want to ride. The soil structure will be liquefied, and you will do permanent damage to trails. Consider riding gravel roads instead.
Sprinter Van of the Week!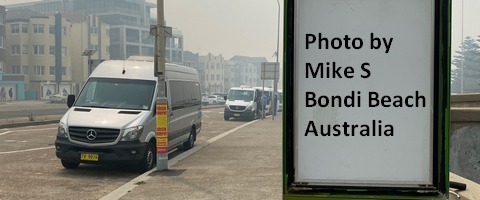 Click here for the Sprinter Van map of the world!!!
Local Events
Weekly events: The Kainos Coffee run happens in The Dalles every Tuesday morning at 6am. There are sailboat races at the Hood River Marina every Wednesday evening. Dirty Fingers has a group mountain bike ride (bring lights) Wednesday nights at 5:30pm. Cheno has an outdoor HIIT workout at Griffin House in Hood River at 6pm on Wednesday nights. There is a BLM rally every Tuesday evening at 5:30 at the Salmon Fountain in Hood River, and there's a White Coats for BLM rally every Thursday at noon at 12th and May in Hood River. Have an awesome day!