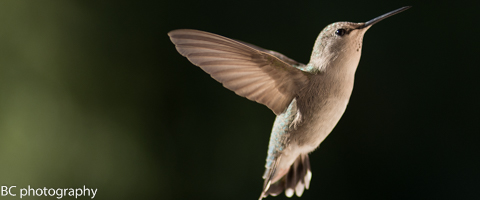 It's partly cloudy this morning with plenty of low clouds in the western Gorge and Portland area. If you looked out the window and saw this on most days, you'd expect strong wind later. However, that cloudiness is the result of low pressure offshore. That'd be fine if it was accompanied by high pressure over the ocean and even lower pressure in the desert, but that's not the chance today. Our wind models today are saying that we'll go to glassy conditions this afternoon. I'm not sure I'm buying that – with just a touch of west gradient around and all these clouds to the west, I think we'll see 10-13 at Swell for a little while, at least, with 5-10 at other locations. Lots of talk for very little wind, eh? Continued after the chart.
Today's Gorge Wind – these are ranges for the average speed, not a predicted wind range. =)

Your favorite beach
Dawn
Patrol
9am-
11:30a
11:30a-
3pm
3pm-
dusk
Rooster's Rocks
tan in
the bare
if you
dare
Steven's Locks
5-10
5-10
5-10
5-10
Hatchery/White Salmon Sandbar (minus a few for Hood River)
10-13
10-13
5-10
5-10
Doug's, Lyle, Rowena
5-10
5-10
5-10
5-10
Rufus, etc.
5-10
5-10
5-10
5-10
Roosevelt, etc.
5-10
5-10
5-10
5-10
Gorge Wind forecast, continued…
Tomorrow looks even lighter: we'll see easterlies at 10-13 for much of the day at Stevenson and Rooster with light wind everywhere else. We may even see glassy conditions for the wakeboarders and kayakers. Do be aware of a chance of thunderstorms in the afternoon.
High pressure returns offshore on Tuesday, and that high pressure combines with inland low pressure for a setup more conducive to wind. Models suggest 17-21 in the morning and 25-29 in the afternoon, strongest from Swell to Doug's. Wednesday looks like a 26-30 kind of day.

Support the forecast!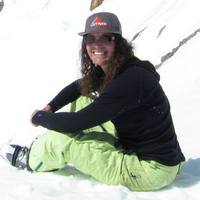 Thank you for using this forecast. Does it save you time, gas money, or help you have more fun in your life? Make a donation! Get your forecast here for free or donate and get on the mailing list for year-round wind forecasts and ski season snow forecasts. Just click on my photo to donate via PayPal or credit card. The email isn't $99/year. Not $50/year. No, just $12.34 or more gets you on the list for 12 months, and sometimes there are cool prizes. Don't PayPal? Send a check to Temira @ PO Box 841 in Hood River. Thank you for your support, and thank you for trusting my forecast.
---
Mt. Hood Snow Forecast
Nothing to say here today.

Random Morning Thoughts
I was at a training yesterday, and my big takeaway was a reframing of curiosity. So often we meet people and have preconceived notions of who they are based on looks, prior information, or whether they're drinking tea or coffee. The beautiful thing about curiosity is this: if we encourage it, if we let it stay truly alive and unbiased by previous information, it will lead us to ask about things that are really alive in our conversation partner.
And curiosity isn't limited to interpersonal relations, of course. There's an entire planet (and universe) to be curious about. We limit ourselves by limiting our curiosity. Say, for example, you aren't curious about something. You can be curious about why that thing turns you off. Or you can see if there's something about that thing that does make you curious. And then follow that curiosity and see where it takes you.
One last thing: curiosity is gentle. So often we force ourselves to meet people, try things, or go new places because we think we should. That creates inner conflict. If we can cultivate curiosity and follow it, instead of pushing ourselves, then we will go, happily and willingly, to incredible places without preconceived notions of what we'll find. Be curious, and go forth and prosper.

Gorge Weather Forecast
The sky is partly cloudy this morning, and the farther west you go, the cloudier it will be. Expect nothing more and nothing less until afternoon, when there's a slight chance of thunderstorms, and thus a possible increase in clouds. Temps will be in the low 50's early and the low 70's in the afternoon. Light wind. No rainbows.
Tomorrow starts off partly cloudy with an unstable atmosphere. That'll lead to a decent chance of thunder, rain, and lightning in the afternoon. Temps will be in the upper 40's early and the upper 70's in the afternoon. Light wind. 17% chance of rainbows.
Tuesday looks mostly sunny. Temps will be in the low 50's early and the low 70's in the afternoon. The wind will increase during the day, and there won't be any rainbows.

White Sprinter Van of the Day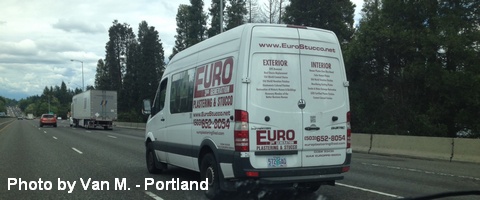 Road and Mountain Biking
Just a reminder: The Kleeway is open for test rides today. Head on up and make a few laps on the Matt Klee memorial trail. In other bike news, there's a lot of good dirt and a lot of open trails for this time of year, so ride today and tomorrow. But don't do it up high in the Cascades, especially tomorrow, because there is a chance of thunder both days. In road biking news, this afternoon looks epic, with almost no wind and temps in the low 70's. Tomorrow looks lovely as well, at least until the t-storms arrive (if they arrive).


The Clymb: free membership. Cheap gear.
Temira approves. Click to join.

I love road biking, and if you're reading this, you do too. The Mt. Adams Country Bike Tour is the best. You'll ride beautiful, remote, quiet, traffic-free roads. And you'll do it with support, a nice touch for 50+ mile loops through the woods or farm country. Combine the loops to make a century route that gets most of the climbing done early. Get signed up before the 1st of June, and it's only $55. There's also a short 11-mile Family Fun Ride. All proceeds support the Trout Lake schools, grange, and fire department. Click the headline above to go to the website and register.
Upcoming Events
Today's big event is the swap meet happening at Windance. With both Victoria Day and Memorial Day happening on the same weekend this year, this should be a pretty big swap meet. Swing by and check it out – sellers can park starting at 7am and shopping starts at 8am. Today's other big event is your chance to check out the Kleeway trail in Post Canyon – the builders are opening it just this weekend for a preview.
Today's events include a community yoga class at 9am at Yoga Samadhi and another at Root Down yoga at 6pm. At 3pm, there's pickup touch rugby at the Mosier School, and at 5:30, there's ping pong at the Hood River armory.
Have an awesome day today!
Temira