Random Morning Thoughts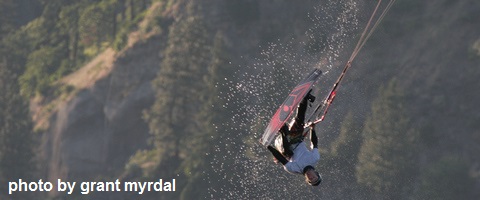 Today is Ellen Dittebrandt's memorial at the Mosier School at 6pm. You may not have known Ellen, but you may want to contribute a little something to the fundraising efforts to complete the Historic Columbia River Highway Trail between Hood River and Wyeth, getting cyclists off the freeway forever. Please get yourself a cool t-shirt. Both women's and men's are available. All proceeds go to Friends of the HCRH.
That said, I want to share just one thing about Ellen. Ellen was who she was. She didn't put up masks or walls or filters. She let you know exactly what she was feeling and thinking at any given moment. She ruffled feathers sometimes, and still, everyone loved her. So many of us filter ourselves because we think people won't like us, or will abandon us, or will talk smack about us. Ellen didn't filter, and Ellen had a bazillion people who loved her. For me, that's a very powerful lesson: it's okay to be really, truly genuine, because being that way will draw people in, not drive them away. Let Ellen's approach be a lesson to all of us: Be Like Ellen.

Thank you for using this forecast!
Please donate to support it!
Thank you to everyone for using this forecast. Does it save you time, gas money, or help you find more wind, powder, or just plain fun stuff to do? Please consider making a donation to keep it going! Use it here for free or make a donation and get on the mailing list for wind for the summer and Mt. Hood snow in the winter. It's not $99/year. Not $50/year. No, just $12.34 or more gets you on the list for 12 months. Do it via PayPal/CC by clicking on my happy photo below. Don't PayPal? You can send a check to Temira @ PO Box 841 in Hood River. Thank you for your support, and thank you for trusting my forecast. You guys mean the world to me.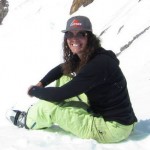 ---
Gorge Wind
We'll see westerlies at 8-12 through much of the Gorge this morning, picking up to gusty 15-18 by noon from Swell to The Dalles and picking up to 17-20 late in the afternoon from Hood River to Rufus.
Tomorrow starts off light, maybe even glassy. Why? Because the gods are smiling on the Roy Webster Cross-Channel swim. We'll see westerlies at 13-16 from Stevenson to Mosier in the afternoon.
Tuesday is starting to look windy, windier than we've seen in a while, not to mention steadier than we've seen in a while, with 15-18+ early and 26-30 in the afternoon. Fingers crossed.

Today's Gorge Wind – these are ranges for the average speed, not a predicted wind range. =)

Your favorite beach
Dawn
Patrol
9am-
11:30a
11:30a-
3pm
3pm-
dusk
Rooster's Rocks
sand,
grass,
naked
(fill in
the blank)
Steven's Locks
light
light
12-15
15-18
Hatchery/White Salmon Sandbar (minus a few for Hood River)
8-12
12-15
15-18
17-20
Doug's, Lyle, Rowena
8-12
12-15
15-18
17-20
Rufus, etc.
8-12
12-15
15-18
17-20
Roosevelt, etc.
8-12
12-15
12-15
12-15
Temira's sail: 35-40: 2.9 / 30-35: 3.2 / 26-30: 3.5
23-26: 4.0 / 20-23: 4.5 less than 20: something bigger!
Tonia's kite: 35-40: 4m / 30-35: 4-6m / 26-30: 5-7m
23-26: 7-9m / 20-23: 8-10 / 15-20: 10-12 / 10-15: 13-15.
Advertising Worth Reading
Stoked Roasters on the Hood River Waterfront

WAKE UP RIGHT. STOKED ROASTERS is all about premium coffee to kick start your day in a positive way. Our roasts are packed with good vibes by awesome people who love to be outside as much as you. So go ahead and send it…we got your back. Meet the day and be STOKED! #stokedroasters #getstoked
Gorge Weather
The storm track has shifted north, an outcome not predicted by yesterday's model runs, so today will be more summer-like, with a few high clouds in the afternoon from a weak front passing far to the north. Temps will be in the low 60's early and low 70's in the afternoon. Tomorrow looks sunny, with high clouds in the afternoon. Temps will be in the upper 50's early and upper 70's late. Tuesday looks sunny with temps in the mid 50's early and mid 70's in the afternoon.

White Motorcycle of the Day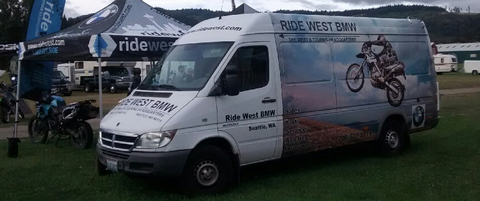 Road and Mountain Biking
The rain we got yesterday wasn't more than .1", so Post probably didn't benefit much. But I was watching the radar, and it was pouring up near Mt. Hood, so maybe, just maybe, the 44 Road trails will have a tacky morning. And hey, why not give Post Canyon a shot. It's not like you'll have a sucky day if you go for a ride. It was also pouring up near Mt. Adams. That's good news for chanterelles, if nothing else.


The Clymb: free membership. Cheap gear.
Temira approves. Click to join.
River Levels / Cheezburger update
The John Day Dam is reading 132kcfs. The Dalles Dam is putting out 99-120kcfs. The White Salmon is at 1.8′. If you plan on running the White Salmon yourself, remember that there is a riverwide log about 150 yards below Cave Wave. The Columbia River is 72 degrees. I don't have any Cheezburger news today.

Events – email me if I've missed any outdoor-related events
Today's events start off with a Columbia Gorge Windsurfing Association swap meet at the Luhr Jensen parking lot on Hood River's waterfront. Stick around after the swap for a BBQ fundraisier for CGWA brought to you by Northwave. Also this morning, Yoga Samadhi in White Salmon has free community yoga at 9.
Barlow Trail Dayz continues in Wamic today, and there's a motorcycle rally at the fairgrounds in Odell. Unfortunately, the rally is $80, but they were kind enough to let me walk around and take photos of Sprinter Vans yesterday. I think they were confused that I was interested in the vans, not the bikes. Some people just have no taste, I guess.
Pickup rugby in Mosier is canceled tonight due to cyclist, triathlete, artist, and firefighter Ellen Dittebrandt's memorial at the Mosier School, but you can still play ping pong at the Hood River Armory at 3pm.
Have an awesome day today!
Temira