---

With the La Nina winter still going strong, Mt Hood Meadows is looking forward to an awesome spring of skiing and snowboarding! You can be part of the team that keeps the season going. Check out www.skihood.com/jobs to apply. Want more information? Visit that link to find contact info for the folks who can tell you more. See you on the mountain soon!

Mt. Hood Snow Forecast – 5000′

4a-8a
8a-12p
12p-4p
4p-8p
8p-4a
Sunday
1000′->6000′
Monday
6000′
Tuesday
6000′->6500′->4000′
Mt. Hood Snow Forecast

We really switched from winter to spring in a flash, didn't we? Today looks like a mostly sunny day on Mt. Hood. The free air freezing level will be 1000′ early, 2500′ in the afternoon, and 6000′ tonight. No precipitation. Wind today will be WSW 30 early, dropping to light and variable mid-morning and SW 10 in the evening.
Monday starts off partly to mostly cloudy, turns cloudy by late morning, and sees light rain or very wet snow after noon, with heavier precipitation overnight. The snow level will be borderline for snow (with the 850mb model showing 2-4 degrees at 5000′). As of right now, it looks like the snow level Monday will be 6000′ all day and all night. We'll see a trace of rain or wet snow between 11am and 5pm. That's followed by .5" water value (WV) between 5pm Monday and 5am Tuesday, for an inch or two of snow at best, but more likely rain at ski area base elevations. Wind on Monday will be SSW 10 in the morning, SW 15 midday, and SW 20 after midnight.

---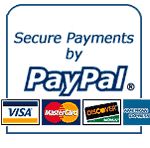 Say "thanks for the forecasts"
by making a donation!
Keep the forecasts coming.

Does this forecast save you time, gas money, or help you have more fun in your life? Make a donation to support continued forecasting, and get the forecast in your inbox each day. Click on the button to donate. The email subscription isn't $99/year. Not $50/year. No, just $12.34 or more gets you on the list for 12 months. Don't PayPal? Send a check to Temira @ PO Box 841 in Hood River. Thank you for your support and thank you for trusting my forecast.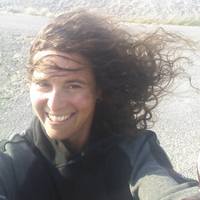 ---
Mt. Hood Snow Forecast, finished
Tuesday also sees the snow level right at the border of snow and rain: 6000′ early, 5500′ midday, 6500′ in the evening, and 5500′ after midnight. Between 5am and 5pm Tuesday, we'll see .4-.5" WV, for up to an inch or two of snow mixed with rain. We'll see another .1-.2" WV after 5pm, and part of that will probably fall as snow, for 1/2" to an inch of new overnight. Wind on Tuesday will be SW 20 during the day and SW 30 overnight.
Wednesday currently looks snowy, assuming nothing changes in the forecast. As of right now, it looks like the snow level will be 4000′ early and 3000′ for much of the day, dropping as low as 1500′ after midnight. The current forecast says .4-.5" WV during the day, for 4-5" of new snow. That's followed by another .3" overnight, for 3-4" of lighter snow. Wind on Wednesday will be SW 30 for much of the day, turning to W 25 in the afternoon.

Gorge Wind Forecast
Today is Sunday. Light west wind this morning gives way to E wind at 25-30 at Rooster by 11am, continuing through the rest of the day. Monday brings E 40 at Rooster all day with E 25-30 at Steven's Locks. Tuesday starts off with E 40-50 and backs off to E 25-30 in the afternoon.

Jones, Sauvie's, Coast Beta Test Forecast

If you click right here , you'll find NOAA's coast forecast.

Random Morning Thoughts
Making decisions or evaluations based on yes/no answers can often leave us feeling paralyzed. What do I mean by this? Well, we often try to make a judgment based on an answer being 100%, on a binary world where the outcome is yes or no, zero or one, good or bad. By doing this, we trap ourselves into making a choice that doesn't encompass reality, and we're left feeling incomplete.
For example, we may contemplate how we feel about ourselves or others. In doing so, we're taking a very complex individual and attempting to compress them down into a zero or one. Instead, we can break that down even further by asking how we feel about a certain domain of our life or a certain aspect of a situation. Are we 37% happy about this thing we're reflecting upon or 73% happy?
By doing this, we free ourselves up to experience life through a more flexible lens. Sure, there are situations that are 100% good or bad, but most of our interactions won't fall into that category. And neither will we as humans. There's nothing wrong with evaluating yourself. Just don't do it as an all-or-nothing thing. Even if you're only 74% happy with you as you are, there are things to love about you. And you get to choose what to do (or not do) about the other 26%. You're awesome, really. Have an awesome day.

Disclaimer required by my grad school program: I am not your therapist (but I could be 40 graduate school credits from now). I am your weather forecaster. Take everything I say with a grain of salt, and consult with your actual therapist about your mental health issues. One other thing: I plan to keep doing this forecast indefinitely, even when I am a therapist.

Gorge Weather Forecast
Looks like we have some high overcast out there early this morning, but we should end up with a sunny day. Temps will be in the upper 30's early and the low to mid 50's this afternoon. Light west wind early turns easterly by midday. No rainbows. Monday starts off cloudy, turns rain, turns dry, and gets quite rainy after 9pm. Temps will be in the mid 30's early and upper 40's in the afternoon. East wind. 5% chance of rainbows. Tuesday looks rainy almost the entire day with a chance of a break early in the evening. Temps will be in the upper 30's early and the low 50's in the afternoon. East wind. 6% chance of rainbows.
For weather specifically directed at travel through the Gorge, please visit Temira's Awesome Travel Advisory Service on Facebook.

Road and Mountain Biking
Syncline will definitely be open and good today. I went running in Post Canyon yesterday, and it is definitely not open for biking. Too much snow and debris. But don't let that stop you from running there – Mobius was perfectly tacky and runnable yesterday. Columbia Hills would be another option for (crappy) mountain biking plus nice wildflowers. In road biking news, I went jogging on the Twin Tunnels the other day, and they'd done quite a bit of tree clearing and road sweeping, so that's in better shape now too. Enjoy the sun today!

Upcoming Events
If you head to Dirty Fingers at noon today, you can have your bicycle blessed by a real, live Catholic priest. After that, head out for a ride with the shop crew. Other events today: Yoga at Samadhi at 9am, ping pong at the Armory at 10am, meditation at Flow at 11am, pickup touch rugby at the Hood River Waterfront Park at 3pm, YogaFaith at Pure Yoga in The Dalles at 4pm, and restorative yoga at Pure Yoga in Hood River at 6pm.
Have an awesome day today!
Temira